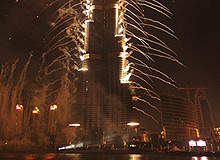 It has been a turbulent six months for the Middle East's hospitality industry. Widespread civil unrest and conflict between armed forces and anti-government protestors has created a volatile atmosphere in north Africa, an atmosphere that has spread ominously to other countries in the Arab world, such as Syria, Bahrain and Jordan.
While the so-called Arab Spring has given governments in the Middle East and around the world serious pause for thought, the region's hospitality industry remains strong, especially in countries unaffected by popular unrest.
Hotel companies and real estate developers are demonstrating their confidence in the Middle East market, with large investments in new projects bringing thousands of new rooms into the development pipeline.
Flourishing through the crises
While the hotel markets in particularly chaotic countries like Egypt understandably plummeted during the spring of 2011, other Middle Eastern countries have remained hotbeds of hospitality investment.
The likes of Dubai, Saudi Arabia and Abu Dhabi, relatively untouched by the widespread protesting taking place in other Middle Eastern countries, are experiencing a huge surge in hotel development.
"Hotel chains and real estate developers are demonstrating confidence in the Middle East markets."
Investors' confidence in such destinations has been reinforced by positive results across a number of performance indicators.
Although performance across the Middle East and Africa as a whole fell slightly for the month of June 2011, South Africa's post-World Cup decline and continuing uncertainty in Egypt was offset by impressive, often double-digit growth elsewhere. 
In June, the UAE as a whole reported year-on-year occupancy growth of more than 10%, ending the month with around 65% of rooms occupied.
Saudi Arabia also registered great occupancy increases for June, with the city of Jeddah on the country's Red Sea coast proving a particular draw for travellers with a 12.8% occupancy rise to 78.2%.
The city's average daily rate (ADR) and revenue-per-available-room (revPAR) also achieved impressive growth, with increases of 12% and 26.4% respectively.
Some destinations have even been inadvertently benefiting from the chaos in nearby countries. The UAE, for example, saw a surge in Chinese visitors celebrating the Chinese New Year in February this year, as many were reluctant to risk a trip to unstable Egypt. This has resulted in tourists rerouting to the UAE, or extending their stays rather than travelling to Egypt. "If there are continued troubles there [Egypt], that demand will be redirected to places like Dubai," commented TRI Hospitality Consulting managing director Peter Goddard.
The UAE also received a lucrative boost in Chinese visitors after the country was listed as an 'approved destination' by the Chinese Government in late 2009.
The development pipeline and diversification
With consumer demand for hotels in these countries seemingly on the rise, it comes as little surprise that the hotel development pipeline is so busy. In STR Global's February 2011 Construction Pipeline Report, Saudi Arabia, Oman and the UAE were cited as hosting the lion's share of the Middle East / Africa region's 432 hotels, with more than 118,000 new rooms under development.
Abu Dhabi, for example, is set for an 89% increase in its number of available rooms in the next few years. While the jump in Middle Eastern hotel development speaks favourably of the region's long-term sustainability as a group of tourism hotspots, STR Global's managing director Elizabeth Randall warned in February of challenges that will be thrown up by the rapid influx of hotel supply to the region.
"Whilst the long-term prospects for the region are good, the new supply will create more challenging market conditions for the short term," she said. "We see a more diverse offering coming into the markets, which were so far dominated by the upscale to luxury properties."
This diversification of a market so far renowned for its five-star opulence represents an opportunity for brands to gain a foothold or expand their presence in one of the world's most promising hotel markets.
This fact has not been lost on UK-based InterContinental Hotels Group, owner of the Holiday Inn and Holiday Inn Express brands. They announced in May they would be doubling the number of hotels they operate in the Middle East over the next ten years.
"Some destinations have even been inadvertently benefiting from the chaos in nearby countries."
"What we are seeing emerge across Dubai and the Middle East is a mass market. Not everybody is comfortable staying in a luxury resort, walking through a lobby and being dressed to the nines," IHG's EMEA president Kirk Kinsell told Arabian Business. "You have a more fluid middle class and people in that category want to travel as well. I think there is a bright future in this part of the world for a mass market product." As well as seeking to satisfy a growing demand for more affordable holiday accommodation, Kinsell also noted that developing larger numbers of budget hotels represents a smaller, more diversified risk than putting all of a company's eggs into a luxury basket like Fairmont's Makkah Royal Clock Tower or the Armani Hotel at the Burj Khalifa tower in Dubai.
"To build a five-star property is very expensive," he said.
"To build a Holiday Inn or a Holiday Inn Express is a lot less so. The risk on return on investment over time is much less and you can do more of them, so you can spread your risk, as opposed to a single asset property."
Accommodating religious visitors
Another key factor in the success of several Middle Eastern destinations is religious tourism, as the region plays host to some of the most revered sites in Christianity, Judaism and Islam.
Jeddah's aforementioned success as a Saudi Arabian tourist destination can be partly attributed to its positioning as a key gateway to the Muslim holy cities of Medina and Mecca, the latter being the destination of the Muslim Hajj, during which millions of pilgrims make the journey to the city. Recent estimates put the number of Mecca's annual visitors at a staggering 13 million.
One of the largest construction projects in Saudi Arabia is the Abraj Al-Bait Towers complex in Mecca, which includes the Makkah Royal Clock Tower, a Fairmont Hotel. Opening in November 2010, the Royal Clock Tower is the tallest concrete building in the world and the tallest hotel ever built.
Its location directly adjacent to the Masjid al-Haram and the Ka'aba, an Islamic holy site, as well as facilities like prayer rooms and 76 elevators providing access during calls to prayer, is indicative of the property's commitment to providing service to specifically religious visitors, and the hotel's huge scale proves the immense demand for accommodation in these spiritual sites.
"This diversification of a market renowned for its five-star opulence represents an opportunity for brands."
Religious tourism is also speeding up the regeneration process in the Iraqi city of Najaf, a significant site for Shia Muslims. Tourism is the source for 70% of the city's employment, and in March, Middle East Online reported the city would be doubling its hotel capacity over the next three years. Although the city already hosts more than 100 hotels, there simply aren't enough beds to accommodate all the travellers planning to visit the city's holy sites.
"How many tourists come to Najaf depends on hotel capacity", said Najaf's Chamber of Commerce chairman Zuheir Sharba.
"If there are more rooms, more people will come. The problem is there is no additional capacity right now."
Of the new hotels under development, around ten will be four-star or higher, which could help open Najaf up to more upmarket travellers and increase average daily rates throughout the city.
Despite the political instability that has flared up in countries across the Middle East and north Africa, it appears that confidence in the sustainability of the region's hospitality industry remains high. With the likes of Saudi Arabia and Dubai developing their hotel markets at a rapid pace, and even troubled countries like Egypt beginning to show signs of recovery, the Middle East looks set to bounce back from its troubles with surprising speed.