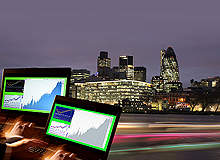 In order to get an accurate picture of the PMS's usability and how it is generally perceived in the industry, an online questionnaire was sent to property-level contacts and completed by 95 hotels, mainly in Europe, followed by a focus group study.
Judging from the initial online survey, most hotels stay with their current PMS system until forced to change; for example, when they are upgrading to a newer version, undergoing renovations or moving from a DOS-based system to a windows-based system.
The cost of the system is rarely a consideration, leading to the assumption that loyalty (or perhaps inertia) is a stronger factor than upgrading to exploit its functionalities. The findings also show that hotels stay with a PMS provider's software for extended periods of time (five to 20 years).
It is clear that not all functionalities of the PMS are used by the properties. As PMS systems have increased their functionalities to link to other websites; for example, for report generation and payroll enquiries, it seems the original, core functionality such as that of room allocation and accounting / guest billing, continues to be the dominant feature, leaving the full range of PMS functionalities largely underutilised.
In terms of data collection and reporting, there seems to be little data sharing between departments.
View from the front desk
"Most hotels stay with their current PMS system until forced to change."
In the recent focus group study, the reasons for the apparent lack of exploitation of both the PMS functionality and its data were investigated. Most of the respondents see changing PMS systems as a constraint implemented by the software suppliers or from corporate level.
It seems there is no local strategy or decision-making power at hotel level concerning the choice and development of the system.
Implementing a new version is rarely welcomed with enthusiasm. Moreover, the difference in terms of applications, options and versions is not clear to hotels. Sometimes the users have the perception that there is no fundamental improvement in the new system from the previous version. There is also an emphasis on the lack of expertise available.
"Sometimes we feel helpless with the IT problems that we face," said one participant. "So we also have a tendency sometimes to choose the easy way out. Additionally, there is no IT department in most hotels, and rarely a computer specialist in small businesses."
The respondents seem to feel dependent on a technology that actually creates additional needs in their organisation. The lack of training and technology expertise is also apparent from the questionnaire, where training is often quoted as reason for not fully exploiting technology. They also noted that the newer versions of PMS have longer and more complicated reports, when the reports of previous versions were easier to read.
"We changed to [Fidelio] V7 and had printing problems," one participant commented. "Then when we changed to Crystal, we had some bugs, and the solutions took a long time to come when we presented these problems to PMS suppliers. To add to this, some reports on currency exchanges were wrong. It can be a real problem."
"We do not have much freedom on reports: we would actually like to edit them ourselves," was another comment. "We are offered dozens of reports which did not always match our own needs."
The participants mentioned that standard reports were available, but the lack of investment in time and training again leaves them unable to fully exploit them.
Effective data management
Similar opinions regarding data management; for example, daily and monthly reports, were shared among the different departments. Wider access to data is expected, as is access to private client information by the reception and housekeeping departments.
"Training is often quoted as a reason for not fully exploiting technology."
"There are restriction levels, such as administrator and operator levels. For the other systems, such as reservation systems, which do not communicate with Fidelio, only the front desk has access to it," said one staff member.
However, it seems that not all systems exchange data or manage it effectively.
"There is a lot of work to be done to set the data and define the parameters in order to have databases. Right now we are doing the preparation work to be able to get statistics and lists for the marketing department.
"The F&B is separated; they have Micros, they are the only ones to use it. The newer PMS versions can provide more data for the hotel manager, but it is time-consuming to customise the reports and to find the right information."
The results from the questionnaire and the focus group study show that the European market continues to be led by a handful of providers. Unfortunately, at property level many operators feel they are held hostage, by this monopolistic position of key PMS providers and / or by corporate office decisions. Many respondents in the survey and focus group expressed the feeling that they were 'forced' to change their software versions.
In this market, it seems the suppliers have a huge tacit advantage over their clients. Additionally, clients' frustration comes from the gap between the way a new version is presented by the supplier and the reality, once it is bought and implemented.
According to the respondents, demonstrations by the suppliers are well executed from a marketing / communication point of view only; however, when issues appear after installation, the after-sales services do not always satisfy the clients. This is further moderated by the feeling of those front desk operators that they do not have the skills, technology expertise and / or power to make informed decisions about the PMS