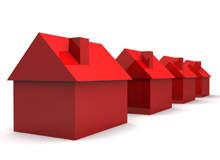 The European hotel industry has changed significantly in the last decade as a growing number of companies have sold off their assets to focus on managing and franchising their operations; or have sold them only to lease them back and use the capital to fund their expansion into other markets.
It's a similar picture in the US, where hotel groups have sold their properties and pumped the money into their brands and management expertise, since franchising and managing hotels offer higher profit margins than running real estate. Hotels as an asset class are extremely attractive to private equity firms and Jones Lang LaSalle's hotel group estimates that investors will spend $45.3bn on hotels in 2007.
"In 2005, 40% of European hotel deals involved private equity groups."
"The hotel sector is a great example of successful private equity interest," says Dominic Graham, the director of Deloitte UK. In 2005, 40% of European hotel deals involved private equity groups, compared to just one per cent five years earlier. Today, every time a hotel deal comes onto the market, property funds and private equity firms fall over themselves to sign the contract. Clearly, private investors looking for businesses with potential in an expanding market are maximising the opportunities in this high-growth sector."
He adds, "With hotels offering a yield of around six per cent – compared to the sub five per cent through offices, retail and other forms of property – it's not surprising that hotels have become more attractive to buyers. Separating hotel ownership from operations has been a clear trend in the hotel industry in recent years with opco/propco splits and sale and leasebacks or sale and manage-backs driving many of the recent transactions."
BIG DEALS
This year saw the biggest ever hotel deal as private equity firm Blackstone bought Hilton Hotels Corp for $26bn, but there were plenty of others too. Moor Park Capital Partners, for example, bought 91 hotels in Germany and the Netherlands from Accor for €863m. The portfolio includes Novotel, Mercure, Ibis and Etap hotels and comprises 12,000 rooms.
"This year saw the biggest ever hotel deal as private equity firm Blackstone bought Hilton Hotels Corp for $26bn."
Martin Armitstead, the managing director and EMEA group head of DTZ's hospitality group, who advised Moor Park on the transaction, says, "This transaction now positions Moor Park as one of the premier owners of hotel assets in Germany and the Netherlands. The sale and leaseback structure enables Moor Park to benefit from Accor's dominant brand positioning and market penetration, while enabling Accor to join forces with a company that is well established in the German real estate market."
He adds, "Under a joint agreement, Accor will continue to operate the hotels under 12-year variable-rent leases, with rents based on an average 18% of annual revenue. In addition, as part of the agreement, a long-term development partnership will be launched, which Accor says will allow it to step up its expansion program in Germany and the Netherlands."
Meanwhile, Starwood Hotels & Resorts is choosing another route. Paul James, the regional director of sales and marketing in northwest Europe, says that while asset sales are increasingly popular, Starwood will stick to its 'asset right' policy. "In the last few years particularly, we have seen our competitors selling off their owned assets. Starwood, by contrast, will continue to follow an 'asset right' strategy, as demonstrated by the sale of more than $5bn in non-strategic properties over the last 18 months. At the same time, we have retained ownership of our most attractive assets, which can be redeveloped or repositioned, or which possess vacation ownership opportunities."
He adds, "We have an aggressive growth strategy and we will continue to build on the strong owner relationships that already exist, and further partner with them to strengthen and grow our brands."
BRAND DRIVEN
Brands and franchising are expected to be the driving forces behind the hotel industry in 2008, as franchise deals get bigger and more sophisticated. Investors are interested in leveraging the impact of an established brand, rather than trying to create new ones, and see franchising as the way into the hotel market.
A forecast on the future of the European hotel market, published by US research firm Lodging Econometrics, states that 80% of new openings in Europe will be branded, and that the UK, Russia, Spain and Turkey have the largest number of projects in the Pipeline.
InterContinental Hotels Group (IHG), the owner of the Express by Holiday Inn brand, is focusing heavily on Spain and has announced the signing of a 20-hotel franchise agreement with the British investment group Zinnia Hotels Properties Holdings.
"Investors are interested in leveraging the impact of an established brand, rather than trying to create new ones."
The 20 new Express by Holiday Inn properties will be signed in the next five years, with an anticipated total investment of approximately €180m by the investment group, effectively doubling IHG's concentration of the brand's hotels in Spain. The group is targeting a number of Spanish cities including Algeciras, Barcelona, Bilbao, Logroño, Madrid, Oviedo, Seville and Vigo.
Hilton Hotels Corporation plans to introduce 25 hotels in Russia and to double the number of hotels in the UK. It has entered a preferred development alliance with Shiva Hotels Limited, representing its first UK hotel franchise deal with a major property partner. The agreement is expected to result in the addition of at least 15 new hotels and will focus on the Hilton, Doubletree by Hilton, Hilton Garden Inn and Hampton by Hilton brands. It has also entered a development alliance with the hotel franchise owner and operator, Somerston Hotels UK Limited, to introduce an additional 25 new hotels comprising 3,000 rooms across the UK.
Ian Carter, the chief executive of Hilton's international operations says, "We have a target of doubling our UK estate from 75 to 150 hotels in ten years and, with the interest and support of leading property developers and franchise operators, we are well on the way to achieving this."
FACING THE CRUNCH
While the sector is undoubtedly buoyant, is it likely to remain so given the US credit crunch? Mark Wynne Smith, the European CEO of Jones Lang LaSalle Hotels thinks there should be plenty of room for growth in 2008, particularly given that a number of European markets are still performing some way below their pre-2001 peak.
"What I suspect – and it changes by the week at the moment! – is that the continental market will be, from a trading perspective, less affected than the UK. The continental market is also further behind in terms of recovery. If you look at the comparison from 2001 to now, there are a couple of markets, which are still some way away from reaching their previous peak.
"We are expecting demand to hold up and – again, we've had pretty dramatic double-figure growth this year – in certain markets that may continue, but what I'd expect is that that would come back a little bit. Five to seven per cent income growth in some markets would be the best that one might see."