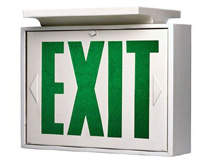 "Retention is the key," says Sean Wheeler. The group director of people development at Malmaison and Hotel du Vin, he was brought in three years ago to overhaul the human resources department and develop the company's 2000-strong workforce.
"Our philosophy is to appoint from within," he says. "We like to think that we recruit people not only for what they are doing today, but also for their potential tomorrow."
This focus is echoed by Jane Wright, the regional director of human resources, northwest Europe, for Starwood. She oversees the recruitment and development of employees in 32 hotels in France, Belgium and the Netherlands, where staff turnover averages 22%.
"I think there has been an increased focus on retention for a number of reasons. The labour market has got a lot tighter and the major hotel companies are expanding and encouraging competition," she says. Another factor is competition from sales and customer service roles.
The company's retention strategy includes a robust induction programme, e-learning, on the job training, appraisals and feedback. Starwood generally promotes in-house, but the group also has huge plans for growth, which will mean recruiting, training and retaining hundreds of new employees.
"Starwood is opening 50 hotels each year over the next five years. We identified that, by 2009, there would be a gap, so we launched 'Grow global projects'," explains Wright. "The aim is to recognise people we can fast track, so that, in two years time, they will be able to take over the managerial roles." The group is also working on strengthening its relationship with colleges in order to attract graduates from commerce and finance, as well as hospitality, backgrounds.
EXPANDING THE TALENT POOL
The retention of seasonal staff has also become more critical in areas like the south of France and Scotland, where it is beneficial to keep the same staff year after year. Migrant workers from Eastern Europe form another key market, which has also proved invaluable.
"There are a high amount of Lithuanian, Polish and Russian staff. Without this, the UK in particular would be in real trouble," says Wright. "They tend to come into back of house and then we help them learn English and move to front of house and food and beverage roles. Without them we wouldn't be able to find staff, and we are finding that they are loyal and not jumping ship to different hotel companies."
"Europe has a larger task because what is attracting people is Asia and the Middle East."
Meanwhile, Hilton hotels has appointed Joelle Hellinckx as its first director of resourcing for Europe, in response to the company's expansion and new brands, which include the three-star Garden Inns.
"We are planning to open 121 new hotels in Europe by 2016 which, in terms of people, means that by 2011 we need 39 additional general managers and 104 operational managers," she says. "In Hilton we already have a large talent pool and have defined paths to reach general manager positions, but we need to find additional people to meet this demand."
One such path is Hilton's 'SHINE' programme, designed for current department heads to progress to a director level, or current directors to become general managers. Another company initiative is the 'Elevator' programme, which aims to develop graduates to take on general manager roles within five to eight years.
Hilton also carries out personal development reviews and promotes a team philosophy through a first name culture, team restaurants and staff facilities. In 2002, the company launched Hilton University, an online training resource that employees can use to develop their careers. "Our people know our product, our culture, core values and our guests, so we need to keep our staff interested," explains Hellinckx.
Turnover in unqualified service staff is viewed slightly less critically. "We tend to train them ourselves and try to keep them in the organisation through internal promotion. If they have the right attitude, we have the expertise and knowledge to do the rest." Jeff Ross, the managing director of Swiss-based Hospitality Graduate Recruitment, has seen the retention issues faced by hotels in the post September 11 expansion first-hand.
"The last two years have been very buoyant for hotel schools, and the general economy, and there is still a large resource of students available, but the expectation of where people want to work has changed," says Ross. "Europe has a larger task because what is attracting people is Asia and the Middle East; China and Dubai are much more attractive places if you're starting out in a career." With less than a third of hotel graduates being retained in the industry after their first couple of years, it's an issue he wants to work on with employers.
"Human resources has never been as strong in hotels as in other industries, but I think it's improving and hotels are starting to talk about retention a lot more," he explains. "The biggest chains are focused on it now, but the key is making these policies happen at hotel level rather than at corporate level."
According to Ross, the basis of staff motivation is early recognition of the employee's role. "It's a common misconception that people are only interested in salary, really they are more interested in a development plan and the recognition needed to grow."