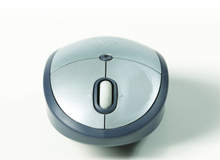 Most hotel companies are ill-equipped to deal with the influence the internet is having on standard marketing methods. The advertising techniques and promotional tools that have been used successfully in the past are fast becoming less effective – particularly among young consumers – and few hotel companies are exploiting the new and exciting trends coming into play.
In an increasingly techno-savvy world, today's consumer is exposed to a staggering number of marketing messages – in the form of television adverts, email marketing messages, multi-media banner adverts and other media. This overexposure means that the individual message is often lost. In addition, many consumers are becoming increasingly sceptical. Having been exposed to so much marketing hype, they are less likely to believe the messages touted by mass marketing, making it harder to get a sale.
So, how can we, the hoteliers, reach these customers? The answer lies in the software-developing phenomenon know as Web 2.0 – a term coined by computer guru Tim O'Reilly to describe a range of technological and social advancements that are 'powered by the people'. One of the most prominent examples is Wikipedia – the online encyclopaedia that anyone can add to or modify. The logic behind it is: over time, successive changes will result in more comprehensive, relevant and current information than can be found in traditional paper equivalents.
Tagging – where users classify web content using their own words – is a similar concept. Sites that are enhanced with these user-generated tags (such as Digg, Slashdot or Del.icio.us) allow consumers to find content interpreted by their peers, rather than relying on corporate marketing messages. Other socio-technological developments in the Web 2.0 portfolio include social networking sites and user-generated content such as blogs, photo or video sharing as well as virtual worlds such as SecondLife. All have one thing in common: they are a kind of online democracy, with content provided by consumers for consumers.
Peer-generated content is much more credible for today's consumer than marketing messages generated by corporate brands. For travel, the Web 2.0 development that is receiving the most attention is the 'user-generated review'. Here, consumers can provide feedback on hotels they have visited and an overall satisfaction score is generated. These days, such reviews appear on major travel agency websites, in some cases determining the order in which hotels at a destination are displayed – undoubtedly influencing the customer's choice of accommodation.
The most prominent site of this type is TripAdvisor. As well as displaying a collection of reviews, members can also post their travel experiences, use an online map to show which destinations they have visited and book future trips. TripAdvisor receives over 24 million visitors each month and has become an essential stop in the consumer travel-planning process.
It would seem logical, then, for hotel companies to spend their time and resources managing their image on such sites. But how many hotel companies monitor, at least on a weekly basis, consumer perception on these sites? In my experience, there are very few. And while negative reviews cannot be changed or removed, such sites do give hotels an opportunity to respond to comments online. Yet, my recent analysis of such sites shows that this facility is rarely, if ever, used. Hoteliers rant about the negative effect these types of reviews are having on business, but seem unable, or unwilling, to challenge them.
REACH OUT ONLINE
Pro-activity is also needed when dealing with other Web 2.0 developments. Blogs, for example, have become the modern provider of news and information for many consumers. For the most part, the subject matter is highly specific. As such, their authors can be hugely influential within their narrow area of interest. There are a variety of blogs covering different aspects of travel – from B&Bs and luxury resorts to adventure holidays and murder-mystery weekends. A positive mention can result in a significant increase in bookings, while a negative one can spell disaster.
However, while hotels continue to host family holidays for traditional travel agents (that influence a small number of potential customers at most), few have opted to do the same for the writers of travel blogs, despite the fact that each site could potentially influence hundreds, or perhaps thousands, of customers within a highly identifiable market sector.
"Advertising on, or even sponsoring, the right sites can give incredible exposure to highly targeted customers very cheaply."
Hotels need to reach out to other highly specialised online communities, since their value lies in bringing people with similar interests together. Advertising on, or even sponsoring, the right sites can give incredible exposure to highly targeted customers very cheaply. Yet, a recent trawl though several travel-related community sites revealed only the presence of major online travel agencies. Few, if any, hotel companies seem to have woken up to the possibilities of this medium.
It is clear that these developing technologies are changing the way in which consumers research and plan their trips. If hotel companies do not react, they will be left behind, just as they were at the start of the internet boom – when online travel agencies were able to capture a massive market share while hotel companies sat on the sidelines trying to figure out the rules of the game.
It is clear that the rules have drastically changed and that the brand-to-consumer model of advertising is quickly fading. Not only are consumers more sceptical about the marketing messages provided by big brands, the dramatic rise in user-generated content makes it very difficult to get their message across in the first place.
Instead of glossy brochures with posing models, the customer's first glimpse of your hotel may actually be a grainy, unflattering photo (or video) taken by a guest and then posted on review, community or photo-sharing sites.
STARWOODS
One way to react to this is to actively embrace the concept and try to harness it to generate business growth and build customer loyalty. This is exactly what Starwood Hotels and Resorts is doing.
Starwood has, for many years, been a leader in online marketing. For example, it launched aloft – its new lifestyle-orientated hotel brand – on the virtual world website SecondLife.
Using comments and feedback they got from visitors to their virtual installation, they were able to refine the concept before building the actual physical property. Similarly, Starwood employs a 'lurker' in the form of William Sanders. His job is to patrol the web and respond to customer comments about their experiences for the Starwood preferred guest programme.
Such an enlightened approach has generated massive PR value for Starwood and has helped strengthen customer loyalty. In fact, on Flyertalk (one of the community sites on which Sanders participates), there is now a section titled 'Why I stay at Starwood', which suggests a positive community reaction to Sander's involvement.
The internet has made it incredibly easy for consumers to share their experiences, positive and negative, which is why meeting customer expectation is more important than ever before. As Web 2.0 sites grow in importance, their influence on travellers will only increase. So, hotel companies need to be much more proactive in monitoring and managing their image.