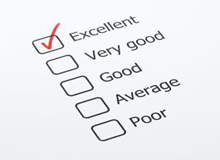 This year Accor consolidated its position at the top of the table, with 2,363 hotels and 259,204 rooms. Compared to 2007, there has been little change to the top ten.
Choice Hotels has moved into sixth place, replacing Sol Melia SA, which has moved down to ninth. Rezidor SAS Hospitality's ambitious expansion means that it has pushed itself into the top ten in 2008, driving out Starwood Hotels.
Rezidor SAS plans to open 20,000 rooms over the next two years, mostly across Northern Europe, Russia and the CIS.
Early in 2008, Starwood marked a milestone with the opening of its 900th hotel, and expects to increase its portfolio by 50% over the next five years, driven by aggressive global expansion across all its brands and the unprecedented growth of new brands, Aloft and Element, which both expect to open their first hotels this year.
At the Hotel Investment Conference in March, new CEO and president Fritz Van Paaschen described Starwood's European brand objectives as being based on consolidating their position. For brands like Le Méridien, this will focus on bringing properties up to a new standard.
In particular, new launches for 2008 include a second Westin for the UK and a first W in Istanbul, due to open in 2008. These are opportunities for Starwood to 'refresh its markets', Van Paaschen said.
The European hotel industry is taking more measures to improve the guest experience. In some cases, this has led many hotel chains down the route of increased specialisation, launching new brands and focusing on particular types of guest. An example is Starwood, which is launching its new designer aloft brand in key European cities such as Brussels and Istanbul.
"The European hotel industry is taking more measures to improve the guest experience."
In other cases, enhancing the guest experience has taken a different strategy with groups trying to appeal to the broadest possible market. This has lead to a big growth in the number of resorts opening in Europe, particularly by Club Mediterranee SA.
The luxury market, exemplified by brands like Kempinski AG, is in the best position to weather any market storms.
There is always demand for luxury hotels, while middle ranking hotels will suffer the most at times of turbulence.
MAPPING INVESTMENT OPPORTUNITIES
In Europe, the demand for hotel property remains high. There was a big growth in the private equity market in 2007 (44%) while hotels changed hands to the tune of transactions worth £19bn last year. Strong revPAR across Europe in 2007 has fuelled increases in property value, particularly in cities like Moscow, Lisbon and Istanbul.
PERFORMANCE VERSUS GROWTH
In 2008, Moscow remained the most expensive destination in the world for the third consecutive year – the Russian capital has posted an extraordinary 93% rise in average rates since 2004, with the average rate almost £250.
"In 2008, Moscow remained the most expensive destination in the world for the third consecutive year."
Boom times in Moscow have led many of the bigger hotel groups to focus attention to adding new rooms there.
InterContinental Hotels Group (IHG) is currently established as the largest international hotel operator in the Russian Federation, with four Holiday Inn hotels in Moscow with a total of 1,290 rooms.
Last year, IHG signed a contract to manage the 205-room InterContinental Moscow, scheduled to open in 2010.
COMPETITION FROM THE EAST
Competition from the Middle East and Asian countries, particularly the United Arab Emirates, India and China, is increasing as major hotel groups focus even more on these lucrative 'feeder markets'.
Cheaper air travel, which drives travel markets, as well as fewer entry restrictions, will increase demand in countries outside Europe with governments there doing all they can to attract investment. The knock-on effect will be that the European hotel sector is likely to become even more competitive.
CRUNCH TIME
These are interesting times for the industry, with the credit crunch, a weak US dollar, slowing economies and fierce competition. Each year there is in excess of $100bn in transactions, a big chunk of those taking place in Europe.
As such, hotel groups need to insure that they are best protected. Next year's survey is likely to have plenty of surprises.