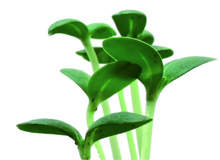 Mark Siebert, the CEO of US-based The iFranchise Group, summarises the advantages of pursuing the franchising route as faster growth, highly motivated long-term management and the ability to leverage the capital of others.
Siebert says: "The franchisee gains because of brand recognition, systems and procedures, advertising economies and, in the case of hotels, because of the strength of their reservation systems. The big disadvantages are that the franchisee must pay a royalty and live up to the standards imposed by the franchisor."
For the franchisor, the clear disadvantage is that the profits must be split with the franchisee. But since the franchisee is responsible for all the investment at unit level, the ROI numbers are far higher with a franchise. And where are franchises most saleable? According to Siebert, the market needs to be characterised by a strong consumer demand, combined with the availability of land and credit at the franchisee level.
In 2006, the volume of hotel franchise transactions in the continent reached a value of €353m (according to figures supplied by Jones Lang LaSalle Hotels), compared to less than €21m the year before and €33m in 2004. One of the busiest hotel kids on the franchising block is easyHotels, the cheery budget brand with ambitious growth targets that will see them operate at least 60 hotels in Europe and the Middle East by 2010. The brand also wants to sign up 60 new franchisees over the next three years.
In April 2006, only eight months after the first corporately-owned easyHotel opened its doors, Dubai-based investment house Istithmar announced a landmark franchise agreement with the group that will cover 16 countries and lead to 38 easyHotel properties in Europe, the Middle East, Africa and Asia (EMEA) within five years.
More recently, easyHotel has signed franchise deals with owner-managed properties in the UK, with two more properties opening in London last year and two more opening in 2008. Further franchising deals have been struck in Austria and Germany.
HITTING THE FAST TRACK
EasyHotel is not the only hotel brand chasing fast-track expansion through franchising. In July 2007, Hilton Hotels was purchased by private equity firm The Blackstone Group for a cool $26bn. The move added Hilton's 2,800 hotels and 480,000 rooms in 76 countries to Blackstone's portfolio of 100,000 hotel rooms in the US and Europe.
Blackstone, whose hotels include La Quinta Inns and Suites, stated its intention to invest in Hilton, integrating the firm's brands – which include Embassy Suites, Hampton Inn and Doubletree – with its other hotels.
InterContinental Hotels Group (IHG) is another firm whose growth strategy is driven by franchising. Parent company to brands that include Crowne Plaza Hotels & Resorts and Holiday Inn Hotels and Resorts, IHG is one of the world's largest hotel groups by number of rooms – managing, leasing or franchising 3,800 hotels in 100 countries.
The firm operates hotels in three ways – as a franchisor, a manager and on an owned and leased basis. The franchising arm is the largest part of the company – only one percent of IHG's portfolio, or 20 hotels, is owned.
Robert Shepherd, vice president of operations support, development and franchising UK & Ireland, lists the advantages of a franchised and managed business: strong revenue streams, less volatile profiles, low capital expenditure, high return on capital employed, and high growth potential.
"In July 2007, Hilton Hotels was purchased by private equity firm The Blackstone Group for a cool $26bn."
Shepherd explains: "Franchisees want to be in business for themselves but not by themselves. Ownership of a franchise can bring considerable benefits. Franchisees can brand their hotel with one of our well-known and popular brands, while the franchise contract provides a powerful set of tools to drive new business."
A raft of support services are open to franchisees, including training programmes, optional marketing programmes, a consultation and advice service and a sales force. China is a major focus for IHG: the firm's Furthermore Holiday Inn is one of the leading brands in the country, and in April 2007 IHG announced its intention to offer a hotel franchising programme for the brand in China, with a focus on gateway cities and major economic centres.
The aim is to partner with franchisees on a multi-property basis, continuing to offer management investors who prefer to have their hotels managed by IHG.
So why China? Shepherd says the rapid expansion of domestic business as well as leisure travel has exposed the need for a credible hotel product positioned between full-service four-star hotels and budget hotels.
Mark Wynne Smith, CEO for Jones Lang LaSalle Hotels, says the sale of real estate by the hotel companies has gathered pace in the last few years and the operating companies have become increasingly willing to franchise.
He explains: "Blackstone Hilton will be growing the franchise pipeline – there will be a heavy focus on growing the franchise pipeline at the Hilton Garden Inn throughout the whole of Europe. There are significantly bigger development teams in place than a few years ago and the engine room has been reconstructed to make sure the company can achieve its growth targets."
Wynne Smith argues that, despite the high figures involved in recent deals, it remains difficult to pin down the true benefit of a franchising agreement. "The difficulty in some markets is that the delivery through franchise systems is not significant. If you calculate fees versus delivery the benefits are questionable."
Despite this, Europe will see a far greater proportion of hotels franchised than is currently the case, moving in line with the American model, he says.
"We will see a softening of the links between brand management and development. Hotel operating companies are emerging who can afford to be more nimble on account of their smaller size, therefore they are better at keeping costs down."
Wynne Smith says franchising carries all the benefits of brand development but with a freer rein on the management side. It also allows higher sales likely to outweigh the cost of signing up, as long as the location of the property is right. "Where you have to be careful is moving into cities where there is little international business. In Russia, the operating expertise is quite low. Even though the building may be built to specification, the service may be way lower than acceptable. In Moscow especially, there will be shortage of very skilled staff."
EASYHOTELS TAKES A SHARE
One brand without the service offering to contend with is easyHotel. Wynne-Smith says: "It will succeed very well – there are a lot of potential capital partners out there and they have spotted a good market opening in the Middle East, where everyone else is focusing on building five-star hotels."
Calum Russell is the commercial director of easyHotels, which operates hotels in London locations as well as in Basel, Budapest and Zurich. EasyHotel Luton and London Heathrow are set to open in spring 2008, while the 2006 deal with Istithmar will see the brand develop 38 hotels across the Middle East, India and Asia.
But Russell says the brand's main focus is the UK and Europe, and there is a strong appetite within the continent to invest in hotel franchising, especially in cities where budget hotels are thin on the ground.
Several recent deals illustrate this point. In December 2007 easyHotels signed a development deal with Splendid Hotel Group, which already operates the easyHotel London Victoria franchise, for a ten hotel, £50m investment phase across the UK. This followed hot on the heels of a series of franchise agreements in 2007. In October, the brand signed a master franchise agreement with P_Orange GmbH that will see at least three so-called 'super budget hotels' across Austria over the next four years. Opportunities across central Europe will also be explored, with potential for a further six easyHotels.
"Franchising carries all the benefits of brand development but with a freer rein on the management side."
The Austrian agreement came four months after a master franchise deal with i.gen hotels to open ten hotels in Germany – a step closer to achieving easyHotel's target of signing up 60 new franchisees in the next three years.
EasyHotel's growth strategy is notable for its flexible but clear franchising strategy, driven by a hugely powerful, well known brand. The rationale is clear: expect less space and few frills, but a highly competitive price point, in city centre locations.
"The strategy is a combination of delivery of profits from operations and the growth of an asset base", says Russell. "An over-riding reason we went down the franchising route was that it is very cost effective. Franchisees are already investors; they are on the ground and know what to look for."
"We are specialists in marketing; branding; operations and distribution. We are less specialist in running, finding and developing hotels. We bring to the party what we are good at and work with partners who have the other skills."
Mark Siebert of the iFranchise Group, is upbeat about the future of franchising in Europe, comparing the climate in Europe with that of the US 15 years ago. "I see franchising growing faster in this continent than in the states for at least the next decade," he says.
Franchising prospects further afield also look bright, Siebert predicts. "China is coming on very strong. India has a head start on China, but is having strong growth as well. Franchising is a worldwide phenomena these days, and good concepts will find a home anywhere in the world."