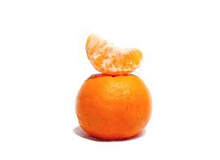 Two issues dominated media coverage of Europe's hotel industry in 2008. The need for greener practices was the main topic for the first few months before the financial crisis took over, moving all other matters to subsidiary status.
Despite the challenges that 2008 presented, Europe continued to attract more visitors. In 2008 the region attracted 0.1% more visitors at just fewer than 488m.
How long this enthusiasm for travel will last, given the impact of the credit crisis on consumer confidence and corporate travel, is uncertain. For many people a holiday fortnight or a weekend away is one of the last luxuries they will give up, so trading down is a likely outcome.
As belts tighten and the financial crisis deepens, monthly hotel performance is suffering. In December alone, revenue per available room (RevPAR) across Europe dipped 16.9% in euros.
Year-to-December 2008 occupancy suffered and dropped more within the eurozone than outside it. As the euro appreciates, hotel rooms become more expensive for guests paying in other currencies.
Guests concerned with falling house prices and job security at home are unlikely to be attracted by expensive rooms. Outside the eurozone, average room rates are dropping faster but, because of the strong euro against other European currencies, drops in average room rates, and therefore RevPAR, appear slightly more extreme when reported in euros.
Eurozone
Cities across the eurozone saw RevPAR performance declines and increases with a disparity in performance of up to 10% for most cities. In general, average room rates rose slightly, while occupancy dipped into negative territory.
Given the economic backdrop, it's unsurprising that city breaks, once considered affordable treats, are now seen as a luxury. But of course, some cities fare better than others.
Popular Paris
RevPAR in Paris continued to grow at 4.8% to €141 in 2008. This performance confirms the resilience of the tourism industry in Paris and the allure of the city's surrounding attractions.
Events such as the Rugby World Cup and the Paris Air Show also helped draw tourists into Paris hotels.
Star roles for Brussels and Cyprus
"Despite the challenges that 2008 presented, Europe continued to attract more visitors."
Occupancy rates in Brussels were down 1.9% to 69.7% but average room rates increased 7.1%, resulting in a 5.1% jump in RevPAR to €79 – one of the highest growth rates in the eurozone. Hotels in Brussels are considered less expensive than in other European capitals, and the city has stable corporate demand from European Commission conferences and limited new hotel supply, all helping to keep performance strong.
Cyprus was another star performer in 2008 as RevPAR grew 5.7% to €71. There are hopes that the country's 'Love Cyprus' advertising campaign will encourage more tourists from the UK, which is already one of the country's largest source markets.
Berlin looks forward
Berlin also remained in positive territory. While average room rates increased 6.2%, occupancy fell 2.3%, resulting in a RevPAR rise of 3.7% to €59.
According to Berlin's Tourism Organisation, the number of domestic visitors fell for the first time since 2003. This was due to declining consumer confidence, high inflation and the lack of big attractions to pull in the crowds.
Domestic tourism remains a crucial element in Berlin's tourism mix, accounting for more than 60% of all business. Domestic and international visitors have plenty to celebrate this year, as the city looks forward to the 20th anniversary of the fall of the Berlin wall and the 60th anniversary of the formation of the Federal Republic of Germany.
Berlin also hosts the World Athletics Championships in August 2009.
Ireland out of luck
During the past ten years, a strong economy and lucrative tax breaks have encouraged hoteliers to double the number of hotel rooms in Ireland. The combination of so many extra rooms and economic decline in Ireland and its biggest source markets – the UK and the US – means that domestic and international tourism are suffering.
Hoteliers across the country are having to be more creative to find ways to fill their rooms. Dublin was in the same position in 2008, with occupancy down 9.2% and a 3.5% decline in average room rates.
As a result, RevPAR decreased 12.4%.
Outside the zone
Fluctuations in hotel performance across the non-eurozone were more extreme. Among the success stories are Russia, Israel and Turkey.
Russia on the list
Russia is becoming a critical economic and political centre, and hotel performance remains strong. In Moscow RevPAR was up 3.1% to €169 in 2008.
A 6% increase in average room rates drove growth, as occupancy decreased 2.7%. Meanwhile St Petersburg experienced stronger RevPAR growth at 4.6%, again driven by average room rate growth, up 11.1%. However, in absolute terms, St Petersburg achieved average room rates of €147, which is €105 less than average room rates in Moscow.
This is not surprising because Moscow tends to attract business visitors, whereas tourists head for St Petersburg.
With strong demand and a lack of branded hotel supply, foreign investment interest in Russia is at an all-time high. Most hotel operators have Russia on their to do list and there is a gap in the market in many second cities.
According to Lodging Econometrics, 59 projects, or 12,731 rooms, are in the Russian pipeline. This number of new rooms is bound to affect overall hotel performance in the country.
Israel improves
Israel saw visitor numbers drop after the Palestinian uprising in late 2000, and the war in Iraq plus flare-ups between Israel, Lebanon and Hezbollah have kept people away. The scene changed in 2008 and interest grew in religious travel and trips to the Dead Sea.
According to the World Tourism Organisation, 2.5m tourists visited Israel, up 24.4% on the previous year. The surge in tourist arrivals helped Tel Aviv to achieve one of the strongest jumps in RevPAR – up 16.8% to €110.
The past demonstrates that political instability keeps some tourists away, and with the present flare-up of the Israeli-Palestinian conflict, this strong growth could be jeopardised.
Targeting Turkey
In 2008 Istanbul enjoyed one of the fastest RevPAR growth rates in Europe, up 15.2% to €108. This follows the global pattern of average room rates driving RevPAR growth, up 19.1%, while occupancy declined 3.3%.
This healthy performance has drawn in hotel companies and developers, including, among others, Four Seasons Hotels and Resorts, Hyatt Corporation, Starwood Hotels & Resorts Worldwide, Inc and Intercontinental Hotels Group, all of whom opened hotels or launched new projects in 2008. Airline capacity is also increasing, thanks to additional routes being added by easyJet and other airlines flying into the country.
Turkey is proving more attractive to European and Russian visitors, because of the favourable exchange rate against the euro and CIS currencies. Its popularity has been helped by the government's decision to reduce VAT from 18% to 8% for the tourism industry and by introducing a long-term plan to boost the country's tourism.
The Ministry of Culture and Tourism has set out its goals for the next 15 years, positioning Turkey as a world-recognised brand and propelling it into the world's top five favourite destinations. It hopes to bring 63m tourists a year to Turkey by 2023 and encourage visitors to spend $86m while there.
The plan also includes promoting healthy and sustainable tourism development.
UK under pressure
However, others outside the eurozone are doing less well. In the UK RevPAR declined 14.4% in 2008. Given the strength of the euro against sterling, it is unsurprising that average room rates dropped when reported in euros.
In sterling the picture is brighter, with RevPAR down 0.4%. However, reduced consumer spending as a consequence of the global financial crisis is starting to take its toll.
In December average room rates across the UK were down 0.4%, which marks the second consecutive month of average room rate declines. This is the first time that average room rates dropped since April 2006, a month in which results were skewed due to Easter falling in March 2005.
In comparable periods, this is the first decrease since August 2003 when the industry recovered from the war in Iraq and Sars.
London on a budget
In 2008 hoteliers in London pushed average room rates up 4.4% to£117, while occupancy decreased 1.6% to 79.8%, resulting in RevPAR of£93. Interestingly it is the budget sector that is doing better, with a 7.7% jump in RevPAR.
At the opposite end of the market, boutique hotels pulled the average down as RevPAR declined 0.4%. The figures confirm that leisure travellers and business clients are choosing more affordable accommodation while in the capital.
"Russia is becoming a critical economic and political centre, and hotel performance remains strong."
Culture capitals celebrate
The biggest winner in the UK in 2008 was Liverpool, one of last year's European Capitals of Culture. The many cultural, artistic and sporting events staged last year drew tourists to England's north and hoteliers enjoyed the extra business.
Liverpool was the only city in the UK to achieve double-digit RevPAR growth – up 11.9%, driven by a 2.5% jump in occupancy, and an increase in average room rates of 9.2% to£73.
Liverpool shared the title of European Capital of Culture with Stavanger and nearby Sandnes in Norway. Hotels in Stavanger also experienced impressive RevPAR growth, up 14.4% in 2008.
Average room rates fuelled growth, up 15.7% to €129, while occupancy dropped marginally to 69.8%. This year Vilnius, Lithuania and Linz, Austria share the title of European Capital of Culture and hotels should also see a sharp rise in performance.
Iceland feels the chill
On the flip side, hotels in Iceland's capital Reykjavik saw the largest drop in hotel performance throughout Europe in 2008. RevPAR was down 24.6%, occupancy fell 4.2% to 61.7%, and average room rates plummeted 21.3% to €91.
However the weak Icelandic krona against the euro makes the situation look gloomier than it is. In kronas, average room rates are up 15.1%, leading to a more realistic RevPAR increase of 10.4%.
The weakness of the currency is now apparent to all after the Icelandic Government took control of the country's big banks in an effort to stabilise the economy.
New rooms for Bucharest
Meanwhile in Bucharest, RevPAR dropped 18.7% to €65. The Romanian capital experienced the largest occupancy decline in Europe, down 19.4% to 57%.
New room supply flooded Bucharest in 2008 with the opening of the Ramada Plaza and the Radisson SAS, while the RIN Grand completed its extension. The downward trend is set to continue, with six projects or 1,258 rooms in the pipeline across Romania, according to Lodging Econometrics.
Tourism is becoming an increasingly important industry for Romania, and the General Department for the Promotion of Tourism within the Ministry for Small and Medium sized Enterprises, Trade, Tourism and Liberal Professions is stepping in to help. It will invest a reported €75m in a branding exercise to generate more interest in Romania as a tourism destination.
The project is due to complete by 2012.
Europe faces a dangerous combination of disappearing consumer confidence, a squeeze on credit and declining business spend, and this will naturally have an impact on the hotel business. Hotel performance ended up in negative territory but was buoyed by the largely positive start to the year.
As unemployment rises in key markets and corporate travel is cut back, there is bound to be a further knock-on effect on hotel performance.