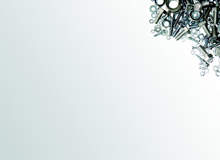 "This year is going to be challenging for everybody," says Arthur de Haast, chief executive of global hotel investment services company Jones Lang LaSalle Hotels (JLL). "At the very least, there will be a significant slowdown."
In January 2009, JLL published its 2008 Hotel Investment Outlook, revealing that global hotel transactions totalled only €23bn last year – an 80% drop from 2007, when a record €113bn-worth of deals were made. De Haast believes there will be a further decline in 2008 and global transactions are likely to slip to only €19bn.
He cannot see recovery until liquidity comes back into the debt market: "Despite various initiatives by governments across Europe, we are yet to see that happen."
Deal with the downturn
However de Haast thinks that Europe is better placed to deal with a downturn in 2009 than it has been in previous years. "Europe does not boom and bust in the same way as the US has done," he says.
"In the last quarter, the global transaction volume was a shade less than $2bn and Europe accounted for $900m of that." De Haast says that Europe's advantage now is that it is a more diverse market: "US buyers tend to be more concentrated and there is a specific type of buyer out there, whereas in Europe you have a much broader range of investor types, and you have economies moving at different speeds and with different banking systems. Europe is still a disparate market in comparison to the other massive, transparent liquid markets – the US and Canada. Things tend to be more volatile there and transaction volumes came off much more rapidly in 2008."
Following five years of consecutive growth, hotel transaction volumes across the EMEA region fell by 60% to €7.8bn in 2008, according to JLL. It is a clear example of the impact that challenging economic conditions and illiquid debt markets have had throughout the year.
EMEA contributed just less than 50% of the global hotel transaction volume.
2008 saw a change in trends as hotel investment volume consisted mainly of single asset transactions, reaching €4.3bn, while portfolio transactions – which were mostly 2007 carry overs – achieved €3.5bn. The majority of portfolio transactions recorded in 2008 were made up of two or three properties.
"It is probably going to be Q1, 2010 before we start to see any recovery."
Last year saw few large corporate transactions like the sale of the Northern European Properties portfolio in Finland for €835m to a real estate fund managed by Capman.
"A recessionary environment for the whole of 2009 seems to be the general consensus for many European economies and the performance of hotels is strongly correlated to GDP, so we can anticipate that hotel performance is going to be pretty tough throughout 2009," explains de Haast.
"It is probably going to be Q1, 2010 before we start to see any recovery."
Even for de Haast, it is difficult to ascertain how far industry confidence has been rocked by the present economic volatility, after enjoying years of profitability. "Sales have not fallen 50% like they have in the car sector," says de Haast.
RevPAR figures might be down 10-15% in 2009 but they follow record highs. The hotel sector has a reputation for resilience but is this overconfidence?
Real estate
In recent years it had seemed that hotel real estate had lost its cyclical and unique risk components, while keeping its positive characteristics as an inflation hedge. Funds such as Blackstone and Colony Capital purchased hundreds of hotels, treating this real estate like other asset classes as they perceived that they could achieve superior risk-adjusted returns.
Hotel companies were left to focus on the operations while real companies took the ownership risk. A false sense of security was encouraged by years of consistent growth and profitability.
There were drastic reductions in the cost of financing, which led to increases in asset prices and the availability of debt.
Times were good and perhaps best exemplified in the stock prices of many leading hotel groups peaking in July 2007.
Fast forward to April 2009, and banks and investors have woken up to reality and are in a period of recalibrating their capital relationships with the hotel industry. "There is a correction underway and each hotel company will scrutinise its costs, anticipating that revenues are going to be lower in 2009," says de Haast.
"People are taking sensible actions to manage their business going forward." But lenders have also realised that property results can collapse quickly if the economic atmosphere turns sour, leading to a sharp fall in operating results, big declines in asset prices and the inability to support high levels of debt.
The JLL CEO says that the main driver of sales in 2009 will be from distressed sellers, adding that the second half of 2009 will likely see more activity from these groups, particularly in those countries hardest hit, such as Spain, Italy and the UK. Smaller companies that have grown aggressively and are overleveraged with debt are now under pressure.
"What to them looked like sensible assumptions in 2006 and 2007 now look wildly optimistic," says de Haast. But the slowdown also has consequences for others.
If we are to follow recent downgrades on asset prices by Goldman Sachs, average hotel asset values will fall by 20% this year, hitting the regular, full-service, and limited-service sections most.
This year will see a shake-out of investment portfolios, argues de Haast, as some investors were forced to sell or make strategic decisions to dispose of assets even while pricing remains weak. "Nobody is going to sell into this market unless they have a very good reason. Either it is a strategic reason and there are certain sellers and property companies for whom hotels are not their core business and therefore they will take a strategic decision that they may want to take a hit on a hotel investment or get out at a lower profit, in order to invest more money in core activities where they may feel that they can generate a better return," he explains.
Private equity
De Haast says that private equity funds, which motivated the upsurge in hotel deals between 2005 and 2007, are now too indebted to return to deal-making, leaving the field open to institutional investors, sovereign wealth funds and high net worth individuals looking for bargains.
"They are generally looking for hotels with secure incomes," says de Haast. "There are a few hotel companies that have some capacity and the right product, so are rebranding assets to fuel their expansion. That is happening particularly in some parts of the budget sector. There are still investments driven by corporate balance sheets. That seems to be the main form of activity at the moment."
The present market brings with it opportunities for Middle Eastern capital backed up by robust oil prices. Indeed, in the first nine months of 2008, Middle Eastern sources accounted for 15% of global hotel transactions, totalling more than $3bn – five times more than in 2004.
These included the acquisition of the Crowne Plaza London – The City, by the UAE-based Galadari Brothers Company LLC and a rare large transaction, the sale of a 50% stake in Qunlais' Juryys Inn portfolio to the Oman Inverstment Fund for €585m. The Middle East is one of the few regions that has increased its cross border investment.
Even if oil prices fall, equity for hotel investments will continue to be generated in the region. Middle Eastern investors will look for distressed opportunities as well as trophy assets in key destinations such as Paris and New York – many of which JLL is marketing now – that might not have been available in previous years, and even want to invest in hospitality companies, brands and management platforms.
However de Haast believes that 2009 will see a continued slowdown in the global movement of capital as cross-border investment is curtailed in favour of maintaining capital at home.
New pressures
De Haast thinks that some of those cities in emerging markets that have prompted a flood of investors attracted by strong economic growth and the promise of high returns may now come under pressure. Big hotel operators that sold their assets to concentrate solely on managing them will be forced to scale back their ambitious expansion plans.
De Haast says that, because operators have relied on developers to keep their pipelines flowing, they will now find that they must inject their own cash into some projects to get them started. He adds that the scaling back of most operators' plans will affect growth targets and pipeline projections.
Aside from big trophy projects, those backed by sovereign wealth funds and projects already underway, the European pipeline will become subdued. Once the economy shows signs of recovery, activity levels could rise quickly, says de Haast, but it will be dependent on creditors and investors being able to see the bottom of the market.
The fragile period will continue as confidence takes time to build. Transactions will take place but will be a challenge to complete for all but the most sought-after properties.
According to de Haast, there is little evidence that prime assets in top locations will reach a critical level of distress in 2009, although the luxury end will suffer as senior executives scale back their business trips in the wake of the downturn, and public and political criticism. "There will be winners and losers," he says.
"There are segments that will hold up well and hotels that continue to provide excellent service, and particularly value for money, will clearly be the winners in the coming months."
Like most big hotel groups Hilton Hotels is being cautious at the moment, but there is bullishness in the spring air. "We are receiving a huge number of enquiries from owners of unbranded or tertiary-branded hotels about the opportunities of rebranding and joining our system," says Patrick Fitzgibbon, senior vice-president, development, Europe and Africa at Hilton Hotels.
Since 2005, Fitzgibbon has been responsible for extending the core Hilton brand and introducing three new products to Europe and Africa: the upscale Doubletree, the mid-market Hilton Garden Inn and the economy Hampton by Hilton. His focus is on securing management and franchise agreements in the UK, Russia, Germany, Italy and Spain.
Hilton's European pipeline amounts to 55 hotels. Fitzgibbon tells me that, despite the downturn, Hilton is on track to open several key hotels this year, including the Hilton Frankfurt Airport and Hilton Garden Inn Frankfurt Airport in Germany, the Doubletree by Hilton Novosibirsk in Russia and the first two Hilton Garden Inns in Turkey, in Diyarbakir and Kütahya.
"We are in a period of heightened activity," explains Fitzgibbon. "Things will not finish as early as they may have done but we haven't seen a marked drop in construction projects. However we anticipate that will be a factor this year if there is no liquidity."
No liquidity
The lack of liquidity is the key component of the crisis. The erosion in the capital markets continues despite injections by the world's governments that could eventually total 15% of the world's GDP.
Like de Haast, Fitzgibbon says that unless liquidity from the banking sector returns, the number of new projects to be given the green light will fall to nil. "In many cases you will find that banks are more vested in real estate than they have been in the past," he says.
"The banks won't entertain lending on assets that don't carry one of the big brands, which is good for us."
Debt financing is returning to levels and terms last seen in the early '90s that could include 70% loan-to-value ratios and a move from fixed to variable-rate loans. However it remains difficult to predict how far debt financing will drop, as well as the effect on leaseback transactions and investment fund models that are no longer viable.
The knock-on effect on big operators such as Hilton has its advantages.
"We are seeing that the banks won't entertain lending on assets that don't carry one of the big brands, which is good for us," he says. "Banks are saying to independent hotel developers 'Fine, we'll lend, but you need to have a major brand behind you,' so that is driving activity to our door."
Another benefit is that the cost of development is falling. "Contractors are hungrier," says Fitzgibbon.
"Order books have shrunk so they are keener to get involved and bid for new hotels. And land prices have started to fall to realistic levels."
Fitzgibbon says that if you are a developer with capacity, the opportunity to contract the development of a new hotel in a new sector is probably more attractive than it has been for years. "But you need to have a good deal of your own committed equity because you won't get strong funding from banks at the moment," he says.
According to Fitzgibbon, Eastern Europe remains an attractive market for Hilton. "We are seeing more activity than we have previously because there hasn't been great financing in those markets," he says.
"The economic climate might have changed but ultimately there is a lack of supply and demand is growing," he explains. "Demand may level off for a period while this crisis works its way through the system but we believe the mid- to long-term opportunities in those markets remain strong."
Look ahead
Fitzgibbon looks ahead to 2011-12 when there will potentially be an upswing in the markets and current projects will be completed.
But where are the development opportunities now? "Look at major cities such as London," he explains.
"Demand for offices is zero and demand for residential is zero. There is a window of opportunity, particularly with some of the part-built residential developments. Developers are saying 'We can't sell this,' so is there is an opportunity from a hotel perspective."
Like de Haast, Fitzgibbon says that there will be winners and losers this year. "The winners will be those brands that have the flexibility to work with owners and find innovative financial solutions to the short-term debt crisis," he says.
"The losers will be those developers who don't recognise that they need to work with an established brand to unlock value and find a solution for their developers."
Fitzgibbon does not see the emergence of new types of hotel investors and developers out of the global financial crisis, rather a more responsible attitude to development. "I think there was a lot of very, very aggressive lending that was probably not sustainable in the long term," he says.
Hotel real estate will remain a stable long-term investment, concludes Fitzgibbon. But he adds that despite this there is a lesson to be learned from the downturn: go in at the right price.
"If you pay an inflated premium then you take a big risk."