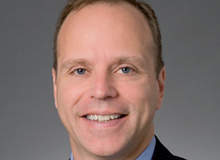 In recent years the concept of mixed-use development has proved itself to be more than a passing trend, with new standalone hotels seemingly rare in comparison to those sharing their location with a carefully chosen residential, retail or leisure component. The strategy has become accepted as a way for developers to offset increasingly high construction costs and, once open, well-matched brand partners have been shown to drive demand and increase RevPAR.
In today's challenging environment there has been a shift in mixed-use, with Ernst & Young recently reporting that a drop in residential sales could lead to pipeline projects being reconfigured in order to reflect market conditions. Despite this setback, however, many consider that mixed-use still offers a safer option for investors, with a significant number of urban regeneration and luxurious beachside openings on course for 2009 and beyond.
Commercially viable
According to Thomas Page, head of the hotel and leisure group at CMS Cameron McKenna, there are a number of reasons why the industry has embraced the idea of mixed-use development to date, the first of which is commercial viability. "The returns from each of the different classes have become much more balanced," he explains.
"It used to be that the residential element of a project generated much more money, but hotels began to increase in value more quickly. There has also been a drop in residential prices, which has made returns more equal."
Page also thinks that each component within a development will be of benefit to the others. "These projects are mutually supportive. Each part of a good mixed-use scheme will pull up the value of the others by association," he says.
Lastly, these developments are often a popular option with planners. "In terms of permission, many local authorities don't want huge residential schemes that may not be a success and don't create any jobs," Page adds.
A multi-dimensional project that attracts a range of people and offers employment opportunities may serve as a good alternative.
Good sense
Tom Anderson, executive vice-president and chief real estate officer at Wyndham Worldwide, which is developing several mixed-use projects, thinks the trend makes sense in the present climate. "From an investor standpoint, it's about diversifying your risk," he says.
"Instead of taking a single chance, you can spread your risk across three business models. This also generates a greater return."
In difficult economic times, a number of amenities banded together may be stronger than the sum of the parts.
"Each part of a good mixed-use scheme will pull up the value of the others by association."
Some experts consider that multi-use projects could also hold the key to higher RevPAR. After attending a conference organised by the Urban Land Institute in California in January 2009, prominent hospitality lawyer Jim Butler reported on his blog that some hotels situated within a mixed-use environment in the US were achieving RevPAR premiums of 30 to 40%, while at Santana Row in San José, the Valencia Hotel reported RevPAR penetrations ranging from 160 to 185%.
The conference found that incorporating hotels in mixed-use developments could help breathe new life into the retail sector.
As always, location remains crucial in determining the success of a project. "It's a matter of matching the project to the location," says Page. "Getting the right mix is always important – there's no point in putting smart apartments in a small provincial town, for example."
Branding remains a key factor, with guests often favouring recognised names. "Other elements of the scheme may benefit from having strong brand associations," continues Page.
"On the downside, this costs lots of money, so it is a trade-off between cost and revenue." There has also been an increase in the number of luxury lifestyle brands, with many bearing names not traditionally associated with the hospitality sector, including Hotel Missoni, a partnership between the renowned Italian fashion house and Rezidor.
The group has three properties in development, in Dubai, Edinburgh and Kuwait, the latter of which will form the centrepiece of a mixed-use scheme that also includes a 12-storey office tower and a shopping mall. According to Tom Anderson, a powerful name is almost essential if a project is to work.
"If you're unbranded, your location doesn't have to be good, it has to be fantastic – iconic," he warns. "If you have a strong brand, it will drive awareness and be successful."
Although there are a number of amenities that have traditionally been favoured in a mixed-use setting, the exact combination needs to be tailored to the potential clientele. "It depends on the type of hotel," says Page.
"Limited-service properties can benefit from restaurants, whereas food and beverage may be less important for a mid- or upscale hotel. Serviced apartments also create extra opportunities for the operator."
"In urban locations, the city centre becomes the amenity," adds Anderson. "In a resort, facilities are usually self-developed. In these situations the focus is on adults and families. This can include spas, restaurants, shopping, water activities and excursions. The trick is to increase the per capita spending of each visitor while they're with you."
Wyndham has a number of projects in the pipeline, including the three mixed-use outlets in France with its Registry Collection brand, part of Group RCI. Each property will include 24 residential two and three-bedroom apartments, and owners will be able to access the hotel facilities.
The fractional product will be based on approximately eight owners per residence, with an owning period of six weeks.
Residential slowdown
In a report issued in early 2009, Ernst & Young warned that mixed-use could be "subject to adjustment" this year, with a slowdown in residential sales affecting some resorts and a number of projects being put on hold at the end of last year. The report also highlighted that some developments could be reconfigured to reflect the economic climate, also suggesting that limited-service lifestyle hotels could offer good opportunities when combined with rental apartments and office facilities.
"It's a case of how the costs are shared and it can get quite contentious."
While the benefits of mixed-use are clear, it can also be more of a challenge for developers. "These projects are more difficult to complete, with complexities such as control of shared areas, including parking and trade access. It's a case of how the costs are shared and it can get quite contentious," says Page.
"For the hotel, there's an element of the customer experience that could be controlled by someone else." Problems can also arise from differing occupancy arrangements between tenants and operators.
"This can complicate the finance and cause conflict," he adds. Anderson agrees that mixed-use can be more problematic, but thinks the end benefits are worth it.
"There is an added layer of complexity but the business models work well," he says. "If you work with people who have done them before it becomes generic – we do it day in, day out."
Customer service
One of the most significant aspects of any upscale mixed-use project is the high level of customer service experienced in each component, and Anderson expects operators to build on this reputation. "I think we will see higher levels of personal service," he explains.
"Mixed-use resonates with investors, who are trying to figure out what customers want in order to achieve a wider market share. If you have the ability to talk with guests before they arrive and plan activities, this gives you an advantage."
A number of high-profile projects are due for completion in the next two years. Launching in autumn 2009, Starwood's lifestyle brand, aloft, will open its first property in Belgium.
As well as 150 guest rooms, the hotel will be part of a mixed-use scheme with a development value of $105m, and will include 108 apartments and 5,000sq ft of retail space with parking. In Marrakech, Mandarin Oriental is set to open a luxury resort nestled within 53 hectares of lush palm grove beneath the Atlas Mountains, complete with 161 guest rooms and 44 residences, while in Dubai, IFA Hotels and Resorts has recently begun leasing apartments on the Golden Mile development, which includes 860 residential units, offices and retail outlets.
Despite the slowdown in residential sales, mixed-use is becoming an integral part of hotel development and the industry looks set to build upon this trend in the next few years.