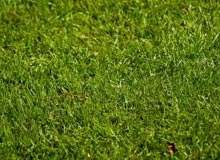 1 IHG's Innovation Hotel and Green Engage
Innovation Hotel is an online concept that brings together various sustainable technologies, all of which are incorporated into at least one of IHG's properties.
The interactive format allows guests to give feedback and submit their own suggestions. IHG focuses on those actions that have a predicted return on investment of a year or less, showing that many sustainable options are not only kind on the planet but can also be easy on the pocket.
The best ideas from the Innovation Hotel are used in Green Engage, an online tool that helps each of the company's hotels measure its energy use and waste levels, manage the hotel's infrastructure – including pipe insulation, recycling schemes and green champions – and feed back its progress to stakeholders and guests.
"Early trials have shown potential energy savings of up to 25%," reports David Jerome, IHG's senior vice-president, corporate responsibility. "If fully adopted by all our 4,000 hotels, it's estimated that the savings for hotel owners could be as much as $200m (£140m)."
2 Dish up
Hotel kitchens are an instantly identifiable culprit when it comes to wasted water. Taps are often left running or leaking and waste disposal units gulp supplies, but the worst offender is the dishwasher.
Electrolux has devised green&clean, a new range of environmentally friendly dishwashers that use less energy, rinse-aid, detergent and water than the average model. Not only does this lower the machines' impact on the environment, it also cuts their running costs by an estimated 20%.
Electrolux was awarded the European Commission's sustainable energy award for its green efforts.
"The investment with the fastest payback was energy-efficient lighting in public areas."
3 Expert panel
Accor Hotels has pledged to fit 100 of its new properties with solar panels by 2010, bringing the total number of the company's hotels fitted with the technology to 200. The move is supported by a deal with France's Agency for Environment and Energy Management (ADEME) and is initially being put into action at French hotels, but the idea is to roll out the scheme to Accor properties in Morocco, Tunisia, China and India.
The success of the technology can be seen at Accor's Pullman Sydney Olympic Park, where 250m² of solar panels allow it to use 40% less energy than equivalent five-star hotels.
But the star of the show when it comes to solar power has to be Tiamo Resorts in the Bahamas, which generates all its electricity by alternative means including a solar field that creates more than 130,000W of power a day.
4 Turn the lights down
UK government agency Envirowise reports that each 100W incandescent light replaced with an 18W energy-efficient compact fluorescent light (CFL) will save £10 a year, including the cost of the light bulb. If each hotel room uses three bulbs, a saving of £30 a year per room quickly starts to make financial sense.
Alexandra Hammond, the full-time environmental advisor for the Radisson SAS Hotel, Edinburgh, agrees that this small change pays great dividends. "We have made a number of investments in the property to improve its environmental performance," she explains.
"The investment with the fastest payback was energy-efficient lighting in public areas, particularly those where the lights are on 24 hours a day." The Little Nell in Aspen, Colorado, has extended the focus on lights to its garages, where the use of linear fluorescent lighting instead of metal halide fixtures prevents the release of 300,000lbs of carbon dioxide a year.
5 Well grounded
Premier Inn parent company Whitbread describes its Staffordshire property as Britain's greenest hotel. One of the more unusual innovations here is the ground-source heat pump (GSHP), which uses the earth's energy to cool and heat rooms.
Richard Aldread, Whitbread's senior project and programme manager, explains the choice: "The site constraints led the design team to decide upon a GSHP with vertical bore holes. This, together with the excellent energy efficiency of a GSHP, makes it a very good choice for our Green Hotel development. Our predictions look to save 80% on energy consumption compared to fossil fuel options.
"The maintenance requirements of GSHP are very low, there are no flue wastes to deal with and we were able to incorporate this technology without any external changes to the hotel design," he continues. "As the price of fossil fuel rises, the payback period becomes more favourable."
6 Feeling flush
It is estimated that one urinal can use 40,000 gallons a year, so it's no surprise that many hotels look to a less glamorous side of their operation for waste-reduction options. Companies including Hilton have begun to install waterless, or no-flush, urinals to reduce the amount of waste water pumped back into the environment.
The facilities are easy to install as they require little plumbing, and they are hygienic – how many of us have baulked at the idea of touching an unsavoury-looking handle? The technology is simple to maintain and keep odour free.
The Lenox in Boston, US, reports a yearly saving of 180,000 gallons of water thanks to its use of waterless urinals.
It may not be cost effective to install new urinals in an existing property but it is still possible to put water-saving devices in the cistern of ordinary toilets. The Jury's Inn Glasgow reports that installing "hippos" in cisterns to reduce the amount of water used with each flush has cut the hotel's water consumption by 1.5m litres a year and its water bill by 14%.
7 Fade to grey
An enormous amount of lightly polluted water is pumped out of hotels as the aftermath of baths, showers, laundry and dishwashing. With the correct treatment this grey water can safely be reused to irrigate gardens, wash cars and flow through cooling and toilet systems.
"Staff have driven a number of measures, including food waste recycling, which reduced our waste to landfill by more than 40%."
Biogest International produces fully automatic double-filtration treatment systems that are compact and easy to operate. The Kempinski Hotel in Beijing, China uses the company's technology for its toilet flushing systems, ensuring that the sullage produced in its everyday operations does not go to waste, and The Breakers, Palm Beach in Florida uses a 1,100ft well and a reverse osmosis plant to process irrigation water for the hotel's golf course.
8 Central heating
VDA's Micromaster technology allows heating, air conditioning and lighting to be controlled centrally based on preset requirements and includes an Econometer function that allows hotels to see where they use most energy. The technology has been approved by Sustainable Energy Ireland as part of its ACA tax incentive scheme encouraging businesses in Ireland to choose energy-efficient equipment.
9 Green car
A hotel's green responsibilities don't end at the gates. Kimpton hotel The Muse in New York offers hybrid car incentives for guests who are driving to the hotel and counts pedicabs among the transport options it will order, while Scandic, whose company-wide goal is to be completely carbon neutral by 2025, has a car policy that prioritises alternative-fuel vehicles.
In Sweden, 911 such vehicles have been purchased as company cars. Officials at Los Angeles World Airports, which operates Los Angeles International Airport, have ruled that hotel shuttle services must use alternative-fuel vehicles like its fleet, powered by liquefied natural gas, liquefied petroleum gas, compressed natural gas, electric, solar power and hydrogen fuel cell.
10 Bale out
Some emerging trends in green technology may involve flashy gadgets but Radisson's Alexandra Hammond sings the praises of a decidedly unglamorous piece of technology: the cardboard baler. "The investment in a baler for cardboard was excellent," she says, "not only because it helped us to maximise our space and increase recycling, but because it involved staff in the process. Since the baler was installed in 2007, staff have driven a number of measures, including food waste recycling, which reduced our waste to landfill by more than 40%."