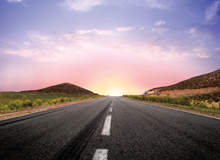 There has been little cheer for the hotel industry in 2009. Across Europe, RevPAR has dropped, transactions have fallen and new development has slowed.
The luxury sector has been working hard to discourage guests from trading down, and some regions have suffered more than others. However, as a number of countries begin to emerge from recession, there are hopes of improvement in 2010, but is this a realistic prediction? Latest figures from STR Global show that European RevPAR declined by 17.5% in September 2009 compared to the same period in 2008. Eastern Europe suffered most, with a RevPAR drop of 36%, compared to 18.6% in the north, 17%in the south and 11.8% in the west.
'Everyone has been affected, and all global regions have seen RevPAR declines,' says Konstanze Auernheimer, director of marketing at STR Global. 'However, overall occupancy is holding up better than average room rates.' Statistics show that in September 2009, occupancy in Europe stood at 70.5%, compared to 74% the previous year.
According to Mark Wynne-Smith, CEO EMEA at Jones Lang LaSalle Hotels, the impact of the recession has varied according to location and market segment.
'In 2009, some hotels have done surprisingly well, while others have done very badly,' he says. 'Until the beginning of 2008, the market had been working in unison for four or five years, but now we are in a very different position.' In Europe, the UK has emerged as one of the healthiest areas, despite falling rates.
'London in particular has been successful, predominantly because currency is so cheap on an international basis, so more business is coming into the capital,' he continues. 'Next best are France and Germany, where demand has been stronger than expected. However, Italy has been hit hard, as has Spain, where more hotels are opening in a weak market.' One of the most severely afflicted areas on the continent is Prague, where 1,000 extra rooms are due to open by the end of 2009. By contrast, the Middle East is bearing up well, and although it has been adversely affected, the region's greater ability to cut costs has stood in its favour.
Luxury hotels have also suffered more than those in the mid market and budget sectors, partly due to a huge drop in corporate spending and the subsequent trend for trading down. In order to compete, high-end hotels have been forced to market more aggressively.
'Some have done well by retaining a loyal client base,' explains Wynne-Smith. 'Rather than cutting rates, they have offered extras such as free dinners, champagne or airport pickup.' In addition, high staffing levels have made it difficult to cut costs in the way that economy and mid market properties have been able to do.
Minimal gains
With some countries beginning to report a return to positive economic growth, the industry is hoping an improvement may be in sight. However, Patrick Ford, president of global lodging real estate specialists Lodging Econometrics (LE), thinks recovery may be some way off yet. 'Even though some countries have shown minimal positive gains in the third quarter of 2009, there are continued declines in eastern Europe, as well as Ireland, Spain and Russia. It is not homogeneous,' he explains. 'The first sign of recovery will either be in the fourth quarter of 2009 or early 2010, but it will be very modest and prolonged. In addition, the hotel industry's performance will always lag behind economic cycles, sometimes by as much as six months.'
Auernheimer is similarly cautious in her expectations for 2010, but thinks a recent slowdown in decline is a cause for some optimism. 'We currently see a stabilisation in decline and would expect slow improvements from the second quarter of 2010 onwards,' she adds. 'However, this depends on whether the economy continues to stabilise.' The decline looks set to continue for some months yet, albeit in far less dramatic fashion.
'We have seen the worst of the falls in occupancy, and the demand pattern may be equal to 2009, but not worse,' agrees Wynne-Smith. 'In good months, the demand should be better, with occupancy up by 1 or 2%. There will still be falls in room rates, however, and the early signs show that corporate contracts are under pressure, with customers asking for cuts.' This could result in rate drops of 5 to 10%, depending on supply.
"Development and real estate is cyclical, with prolonged tops and bottoms. We are now in a prolonged bottom."
Growing pains
There may also be opportunities for growth in 2010, but not at the level the industry has come to expect in recent years. 'There will always be a modest flow of development, even during poor economic times,' says Ford. 'Development and real estate is cyclical, with prolonged tops and bottoms. We are now in a prolonged bottom.' According to Ford, a number of changes need to occur before new development can gather pace.
'Firstly, lending must return to the marketplace,' he says. 'The ability to package mortgages for investors needs to be put back together. Secondly, supply that has come online needs to be absorbed by higher levels of demand. That would mean the economy needs to recover, as must business and leisure travel.
These are the precursors to a new development cycle.' LE expects that it could be two years before these factors fall into place and development begins to accelerate.
Auernheimer agrees that while 2010 will be better, there is still plenty of work to be done. 'There will be growth in some selected locations, and the third and fourth quarter should look better,' she says. 'However, it will be a mixed bag. The wider economy is recovering but there are so many uncertainties that it is difficult to predict.' Cities hosting events such as the Winter Olympics in Vancouver and Expo 2010 in Shanghai may also be given an extra boost. 'We do expect to see certain areas bounce back, although not massively,' adds Auernheimer. 'There is potential to continue with a stable performance, although each market is very specific.'
With more new openings than new projects, the European pipeline has also been affected. According to latest figures from Lodging Econometrics, new project openings in Europe peaked in 2008, with 312 hotels/43,219 rooms. New openings are expected to remain high throughout 2010 before declining markedly the following year. In 2011, LE expects 147 projects/27,547 rooms to open, down 36% from the 2008 peak. Construction projects are also in decline, while cancellations and postponements continue at high levels.
'The total construction pipeline peaked in the first quarter of 2008,' says Ford. 'It will continue to decline as new openings leave the pipeline. Cancellations remain at high levels because of an inability to finance and in some cases, changes in developer sentiment as a result of declines in demand.' When lending begins to return, transactions will also start to increase in number.
'The bank workout programme is starting to gather momentum,' says Wynne-Smith. 'There are fallback funds where bad assets can be put, and there are deals that will happen.'
Experts believe that 2010 can scarcely be worse than this year, after global hotel transaction activity in the first half of 2009 fell by 78% in comparison to the first half of 2008. In Europe during the same period, hotel transaction volumes totalled $1.9bn, down 76%.
'Lending is starting to reappear,' adds Wynne-Smith. 'It is conservative and expensive, but if an asset is priced correctly, a bank will lend 40% to 50%. If there is an investor who is keen to acquire, a deal will be done.'
Before the industry can really begin to move forward, however, the experts consider that a period of consolidation is required. 'We have seen such a serious crisis in the real estate and banking sectors that the goal has been to stabilise,' says Ford. 'We are not quite there yet, particularly in the banking industry where there are still an enormous amount of distressed loans to come through the system.' These loans need to be resolved before a new cycle can begin.
The hotel industry's current problems may have been triggered by the global financial crisis, but Auernheimer thinks that change was inevitable anyway. 'The industry is cyclical,' she says. 'We saw four years of growth until mid 2008 but it couldn't continue. The financial crisis has accelerated the downturn, but it would have happened at some point.'
Looking forward, she believes the industry needs to work hard to recover its previous position. 'This is the worst downturn we have seen, with all regions affected in some way,' she adds. 'Now, the industry needs to find new ways of attracting customers.
Hopefully 2010 will be better.'