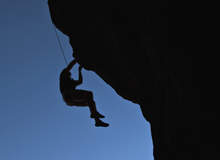 As unemployment swept through Europe, consumer confidence tumbled, purse strings were drawn and demand for business and leisure travel fell. According to the World Tourism Organisation (UNWTO), tourist arrivals to Europe fell 8.4% year-to-July 2009 as people chose to cancel or postpone travel plans. The outbreak of the swine flu in April also dampened demand in a number of European countries.
The strength of the euro against sterling and the US dollar also affected travel demand and many European cities such as Paris and Rome felt the absence of British and American tourists. Although mixed summer weather did little to improve prospects, green shoots of recovery began to sprout across Europe in the second half of 2009. The continent's two major economies Germany and France have moved out of recession, along with Greece, Poland, Portugal and the Czech Republic, which confirms that recovery, albeit slow, now appears to be underway. Consumer confidence across Europe has also improved with a 19.2% decline in the third quarter, which is still in negative territory, but less severe than at the start of the year.
Doom and gloom for hoteliers?
The eurozone as a whole saw a 16.8% fall in revPAR, driven almost equally by drops in occupancy and average room rates. The strength of the euro against sterling in particular deterred travellers from the traditional European hotspots of Spain, France and Italy.
Countries outside the eurozone did not emerge unscathed either, with revPAR falling more severely, down 21.9% year-to- September. Average room rates led much of the decline here, down 15.8% to €92, and while occupancy also declined it remained higher than in the eurozone at 63.5%. Eastern European countries such as the Czech Republic, Estonia, Latvia, Lithuania, Romania, Russia and Slovakia were hit the hardest; each reporting revPAR declines in excess of 20% in local currency. But the worst affected country was Latvia, with a revPAR decline of 41.7%.
Two years ago some of these destinations were enjoying an influx of tourist arrivals and were on many people's holiday wish-list, but they are no longer the cheap weekend breaks they once were, and many hoteliers have felt the heat.
"Of Europe's top three holiday destinations, Spain has been hit the hardest, due to a fall in the number of tourists from its major source markets – the UK, Germany and France."
The rain in Spain
Of Europe's top three holiday destinations, Spain has been hit the hardest, due to a fall in the number of tourists from its major source markets – the UK, Germany and France. Britons in particular have shunned the country as sterling weakened against the euro. Spain has also met intensified competition from countries further east including Turkey, Tunisia, Egypt and Morocco.
With revPAR falling more than 20% during the first nine months of 2009, Spain was the third weakest performing country in the eurozone, behind Ireland and Monaco. The country not only saw a decline in the number of international tourist arrivals, but the domestic market also contracted as the rate of unemployment soared to 18.9%; the highest in the eurozone.
Barcelona and Madrid both reported significant declines in hotel performance, with revPAR falling 22.5% and 30.5% respectively. The main driver of decline in Barcelona was a 15.7% fall in average room rates to €113, but occupancy also fell 8.1% to 64.4% year-to-September 2009.
Meanwhile, as demand falls, supply growth continues. A number of new hotels have opened so far this year, including the 262-room Diagonal Zero and the 473-room W Barcelona, the first W hotel to open in Western Europe. A wave of new openings in the pipeline over the next two years suggests that Spanish hotel performance may struggle for some time. The country has the second highest number of new hotels under construction in Europe with 63 hotels, equating to 7,669 rooms, according to Lodging Econometrics (LE).
US travellers give Italy a miss
According to the UNWTO, Italy saw a 4.4% decline in international tourist arrivals year-to-June 2009. Combined with the economic downturn this led to the drop in hotel performance. RevPAR fell 17.4% to €69 year-to-September 2009. Although occupancy dipped to 55% for the period, average room rates in Italy secured fourth place in the eurozone at €125, behind Monaco, France and Greece.
American tourists have been sorely missed. The US is Italy's largest and highest spending source market, but the number of visitors has been falling for the past few years, and this decline has been exacerbated by the weakness of the US dollar against the euro.
Florence, Milan, Rome and Venice all suffered with revPAR declines of more than 14.0% year-to-September 2009. Despite these declines, Venice was Italy's shining star with the highest average room rates and revPAR results in the eurozone at €261 and €153 respectively.
Tourism favourite France also in trouble
France, the world's largest tourism destination suffered a 7.5% drop in visitors to 15.9 million for the first six months of 2009, according to the Paris Tourism Office. Dwindling demand, shorter booking times and pressure on average room rates led to a 13.9% revPAR decline in the capital to €124.
Despite this fall in performance, Paris still boasts the second highest absolute revPAR and average room rates (€167) in the eurozone after Venice. The 74% occupancy achieved catapulted Paris into first place in the eurozone and a comfortable third place across Europe as a whole, beaten only by London and Edinburgh.
Germany struggles despite quick recovery
Germany was one of the first countries in Europe to exit the recession earlier this year, but tourism has struggled and hoteliers have felt the extent of the economic downturn. Country-wide revPAR fell 12.0% to €47, the joint lowest (with Portugal) in the eurozone, and average room rates were also the lowest in the eurozone at €79.
A slowdown in trade fair business, stagnating leisure demand and an increase in hotel supply in a number of cities led to a considerable variation of results across the country. Düsseldorf reported the largest fall in revPAR, down 33.3% year-to-September, while Hamburg, Berlin, Frankfurt and Cologne reported less severe declines. Looking ahead however, as the economy in Germany improves during the latter part of 2009 and into 2010, business and leisure demand should gradually pick up.
Out of luck for the Irish
Ireland has been a huge growth market in recent years, with a strong economy and booming business sector. However, the Emerald Isle has been hit particularly hard by the credit crunch, with GDP expected to have fallen 7.0% in 2009, according to the Economist Intelligence Unit (EIU). Tourist arrivals fell 10.4% during the first seven months of 2009, according to the Central Statistics Office Ireland. One of the key factors affecting performance was Ireland's reliance on the UK source market, which contributed 15% fewer visitors this year compared to last. The capital Dublin suffered a 23.9% decline in revPAR year-to-September 2009 to €57. Although occupancy dipped to 64.3%, it was a 17.5% decline in average room rates to €88, which led much of the decline.
UK – year of the staycation
"Hoteliers in the capital reported better results than the UK as a whole, with London revPAR down 7.6% year-to-September to £90."
The UK was at the heart of the financial crisis last year and, unlike some of its European counterparts, is still in recession. In Q2 2009 GDP was down 0.6% and fell a further 0.4% in Q3, the sixth successive quarter of decline, making it the longest and deepest recession in the UK since records began in 1955.
Many cash-strapped Brits chose to holiday at home this year. According to VisitBritain, 26 million people took 'staycations' during the first six months of 2009, a 14% increase on the same period last year. This rise was not only a result of the economic downturn. The strength of the euro against sterling made travelling to Europe more expensive for British travellers than in previous years. As a result, outbound travel from the UK fell 17%.
However, despite the staycation effect, hotels in the UK have been on a downward spiral for most of the year, with year-to-September revPAR dipping 10.5%, as business travel slumped and more domestic holidaymakers turned to self-catering and budget accommodation such as camping and caravanning.
Hoteliers in the capital reported better results than the UK as a whole, with London revPAR down 7.6% year-to-September to £90. Despite £9 being knocked off average room rates to settle at £113, London hoteliers still commanded the highest occupancy levels in Europe at 79.8%. According to LE, there are currently 20 hotels under construction in the capital, equating to more than 5,000 rooms, with nine of them expected to open next year. The new openings will represent an
increase in supply in 2010 of approximately 2.2%.
Scottish hoteliers fare better than the south
In Scotland, hotels in Glasgow and Edinburgh have fared better than their fellow hoteliers in England, reporting revPAR declines of just 1.1% and 4.2% respectively. Glasgow and Edinburgh were the only cities in Europe to show positive occupancy growth and Edinburgh posted the second highest occupancy in Europe at 76.8%. With some of the lowest average room rates in the UK, Scottish cities continue to attract both corporate and leisure business.
Moscow growth decade comes to an end
The Russian capital, Moscow, has enjoyed strong revPAR growth for the last decade, during which a general lack of supply allowed hotels to push up average room rates.
This came to an abrupt halt when the economic downturn and decline in business demand drove occupancy down to 57.8% year-to- September, knocking RUB1,711 (approximately US%60) off average room rates. The result was a staggering 30.5% decline in revPAR, making Moscow the worst performing city outside the eurozone. A number of new hotels have continued to open including the 217- room Holiday Inn Moscow Simonovky in July, the 147-room Ibis Moscow Paveletskya in September and the 366-room Renaissance Moscow Monarch Centre due to open in February 2010. A number of other hotel projects have been cancelled or postponed due to the downturn, which will certainly help existing hoteliers when demand picks up again.
Turkish delight?
The Turkish Ministry of Culture and Tourism has set out its goals for the next 15 years, aiming to position the country as a world-recognised brand and to propel it into the top five global tourism destinations, attracting 63 million visitors by 2023.
Although there are signs that the recession in Turkey has started to bottom out, the EIU estimates that GDP will shrink by 5.7% this year, before seeing growth return in 2010. Whilst international tourist arrivals have declined in many countries this year, Turkey has bucked the trend with a marginal rise of 0.8% year-to-August to reach 18.7 million visitors.
Year-to-September hotel performance has not fared so well. Istanbul revPAR was down 9.0% to TRY191, which is a better performance than some of its European neighbours, but occupancy fell 11.0% so far this year, to 64.4%.
Nevertheless, as Istanbul prepares to be the 2010 European Capital of Culture and Germany – one of the country's key source markets – emerges from recession, the future looks promising for hoteliers across the country.
Long road to recovery
Signs of tentative recovery are on the horizon for many countries, but ripples from the economic downturn will continue to be felt across Europe. Some countries may see growth by the end of 2009, but this will not be enough to compensate for the losses seen so far.
The spectre of another outbreak of the H1N1 influenza still looms and could tip European economies back into recession as productive resource is taken out of economies and travel plans stall. Consumers are leaving travel bookings to the last minute, partly due to continuing concern surrounding the job market and also in hope of picking up the best bargains. Business travel will also remain weak for some time to come, in line with tighter corporate travel budgets. Even as more European countries emerge from recession, it may take some time for business and leisure demand to bounce back and hoteliers to start reporting positive results once more.
As 2009 draws to a close, the picture is looking less bleak than at the beginning of the year though it remains uncertain. European hoteliers face an uphill struggle to return to the strong performance growth seen in recent years, but the region at least appears to be moving slowly in the right direction.