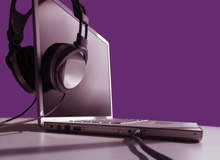 Wi-Fi technology has improved enormously in recent years, and guest demand has grown to match it. Equipped with smartphones and laptops, today's business and leisure travellers want to connect on the move, and it is up to hotels to provide the bandwidth necessary to accommodate this need. According to Tom Seddon, chief marketing officer at InterContinental Hotels Group, a high level of connectivity is no longer a luxury but a core guest expectation.
"People are mobile," he explains. "They bring their own technology with them and they want to know that they can connect. They expect it."
Iype Abraham, commercial development and IT director at Radisson Edwardian Hotels, agrees that internet access has become a necessity. "Most guests travel with a laptop or smartphone, so they have certain expectations even before they arrive at the hotel," he says. "They expect fast and reliable connectivity, so our hotels have to substitute as a home from home or office from office." Guests at the group's properties in London and Manchester can take advantage of Wi-Fi in public areas and bedrooms. Each hotel also houses a 24-hour business centre where users can access PCs or plug in their own laptops. "We are seeing a sharp shift towards wireless usage, as most of our guests will be carrying a cable-free device," adds Abraham.
The speed of connection is also increasing, and hotels need to keep up with guest requirements. "These days, the number of people using more applications and emails are getting bigger," says Emmanuel Clave, IT director at The Rocco Forte Collection.
"This demands more bandwidth; it doubles more or less every year." In order to meet the demands of its business guests, the group takes a flexible approach, tailoring each package to suit the client. "It depends on the request of the guest," he says. "For example, one customer wanted all bedroom and conference rooms to be connected to their network, while another required 500 internet connections. We work hard to get the right partners to help."
"Over time, wireless and other services such as in-room entertainment will become free because of guest expectation."
Demand amongst leisure guests is also increasing. "When we started to roll out high-speed internet in a hotel that we classed as leisure, we thought there wouldn't be as much take up," continues Clave. "However, lots of our guests now bring their own tools with them. Laptops are getting smaller and people travel with their content. Most now require connectivity to access music, for example."
Debate over whether to charge guests for using the Wi-Fi network is another key point, and while budget and mid-market properties often provide this service for free, many upscale hotels still require separate payment. However, Abraham believes access should be free for all.
"Our guests can take advantage of complimentary wireless in all bedrooms and public areas," he explains. "This is excellent value as most groups still charge. We don't see it as a revenue earner; it is an added value service expected from a good quality business and leisure hotel."
In the future, Abraham believes customer demand will result in Wi-Fi becoming free across the sector. "Over time, wireless and other services such as in-room entertainment will become free because of guest expectation," he adds. "It will become part of an overall value proposition for yielding better ADRs."
Keeping up
Choosing which technology to implement can also be a challenge. "The speed with which the world changes can make it difficult," explains Seddon. "In the 1990s, for example, it was important to have two phone lines in each room so that guests could connect using a dial-up modem. This was big for about five years and then it went away." In order to keep up, it is vital to monitor current trends, Seddon adds, citing the introduction of the iPod as an important device that did not exist until comparatively recently.
"Only 15 years ago, guests went to a hotel and experienced technology they didn't have at home, but now it evolves so fast that people's own equipment matches that of the hotel," adds Clave. However, he also believes it is possible for hotels to become too focused on updating technology, sometimes at the expense of the guest experience.
"In my opinion, hotels are a service industry," he says. "There is always a danger that technology will replace human interaction between staff and guests. It all depends on which market you're pitching to."
Seddon agrees, and thinks the key is in understanding what guests really want. "Sometimes that can mean less technology," he concedes. "When arriving at a hotel, people like human contact. New initiatives such as self-service technology, for example, may be efficient but don't get much take-up. Everyone wants check-in to be fast and easy and technology can help with this, but don't make it front and centre."
Abraham thinks the focus should be less about providing the latest gadgets, and more about investing in infrastructure. "There is no need to chase technology," he says. "It is more important to have an understanding of current and emerging trends. As long as you have a robust IP infrastructure, you should be able to cope with the challenges ahead.