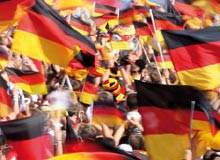 On 9 July the World Cup in Germany came to an end with Italy's dramatic win over France. However, Italy was not the only nation celebrating, as German hoteliers saw a rise in revenue per available room (revPAR) during the tournament, while on the other side, Zinedine Zidane wasn't the only one experiencing a sense of anticlimax, as many hotels saw lower actual room occupancy.
The latest preliminary data from the HotelBenchmark™ Survey by Deloitte shows revPAR was up 36.7% in June – the largest growth recorded since the survey was launched in 1997.
A recent HotelBenchmark poll shows these improvements have been welcomed by hoteliers, with 70% satisfied or very satisfied with their hotel's performance.
During the month-long championship, over two million international fans made the journey to Germany to watch the 64 matches in the 12 host cities. Across the country, streets and squares were transformed by large screens showing the matches.
"Growth was largely driven by improvements in average room rate, as hoteliers capitalised on the demand for accommodation by bumping up their rates."
German hotels went out of their way to capitalise on the event. Many hotel chains provided additional training to staff to help them serve guests of the various different nationalities.
German airlines were also active in capturing additional business, adding extra flights and using larger aircraft. Lufthansa reported 200,000 additional bookings compared with the previous year. To welcome teams and fans, Frankfurt Airport even opened a dedicated World Cup Terminal – the former military base, renovated at a cost of €500,000.
BUMPER AVERAGE ROOM RATES
As can be seen in the table, hotels in Dortmund, Cologne and Berlin saw the strongest growth in performance. This was largely driven by improvements in average room rates, as hoteliers capitalised on the demand for accommodation.
In comparison, occupancy declined slightly, as the majority of hoteliers missed out on their usual corporate business. As expected, many companies decided against holding meetings in June – anticipating fully booked hotels and high average room rates.
In Berlin, the ongoing problem of oversupply also had an impact on the decline in occupancy. However, Berlin was lucky enough to host the World Cup final on 9 July. The city was fully booked on the Sunday night and latest results from the Daily HotelBenchmark™ by Deloitte show that revPAR increased by over 1,000% compared with the same day in 2005, to reach €283.
Munich drew the short straw when it came to World Cup fixtures. Matches in the city seem to have attracted a smaller number of fans. Munich is also a popular tourist destination and thanks to the tournament missed out on normal visitor traffic. Many travellers wanted to avoid the football crowds and thought that all hotels would be fully booked and prices would be at a premium. This explains Munich's relatively small revPAR increase of 16.3%.
FEWER GUESTS
With hopes high across Germany in the run up to the World Cup, we thought it would be interesting to survey German hoteliers to discover if the tournament lived up to their expectations in terms of its impact on hotel performance.
"Germany proved that it was able to host a major international event and that its hospitality and quality of service were second to none."
In line with HotelBenchmark Survey data, the results revealed that an overwhelming 88% saw improvements in average room rates. At the same time, 54% did not experience any increases in room occupancy. An interesting point to note is that 57% of hoteliers said the World Cup did not live up to their expectations.
It was a widely held view that the World Cup had a negative impact on conference business, which explains the slight drop in occupancy in June. Conferences were postponed or not held at all. For many hotels, this had negative consequences on food and beverage revenues.
The majority of hotels agreed that they were only fully booked on the match days – as fewer fans than expected decided to stay on for additional nights.
AND THE WINNER IS…
According to the Economist Intelligence Unit, business confidence in Germany in June reached its highest level since just after reunification in 1991. Gross domestic product is expected to grow by almost 2% this year but slow down to 1.2% in 2007, after the government increases value-added tax.
The World Cup boosted demand for temporary labour, such as waiting staff and security personnel. The event created 50,000 new jobs in the German economy, of which 20,000 will be permanent. The German football team might not have made it past the semi-finals, but the hotel industry was clearly one of the winners of the World Cup.
Naturally, it is difficult to please everyone, especially with expectations being so high across the country prior to the tournament.
However, across Germany revPAR saw record-breaking growth and almost 77% of our survey participants are confident that the World Cup will have a positive long-term impact on the German hotel industry.
There is no doubt that the atmosphere in Germany was amazing and projected a very positive image of the country. Germany proved that it was able to host a major international event and that its hospitality and quality of service were second to none.
Germany's tourism business to date has been largely dominated by domestic travel, but the World Cup has helped the country to raise its international profile and Germany will attract more tourists in years to come as a result.