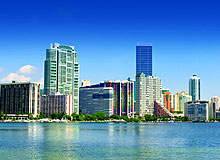 There is a saying in football: "after the match is before the match", meaning that the next challenge is just around the corner – having won or lost the last one. Are there similarities to our present economic, financial situation? Economists lately boast about the turnaround of the industry; car makers and their shareholders are as jubilant as brokers dealing with all sorts of stock and commodities. Financial institutes, yesterday still on the brink of bankruptcy, report sky rocketing profits, so what of the crisis? Have we all had a bad dream, a sort of nightmare, taken for a ride by the tabloid press? No, of course not. The crisis was (and will be) real – as real as is the price to be paid for its rescue. The members of the rescue team are you, the tax payer, you, the next generation and you, the supplier of those companies and banks (formerly) in need.
It's budgeting time and hotels are being approached by their corporate accounts and consortia to help their ailing companies to survive next year: "We expect you to cut your rates by no less than 5% as we need to save on travel expenses." If not, one would need to look elsewhere or reduce spending by cutting on meetings and banquets, for example. Didn't we hear that already last year and the year before? What is there to be done? Only a few hotels are willing and able to employ professional marketers. Sales people often are self-made, home-grown and cannot scope with those experts in the travel management departments of global companies. And hotel managers are often clogged with administrative tasks and reportings, instead of taking care of the most important part of their business these days: marketing.
Spin for survival
"In times of extensive hotel supply and heavy competition, the only chance of survival is marketing."
In times of extensive hotel supply and heavy competition, the only chance of survival is marketing – excellent marketing of course – and in the hospitality business that is first and foremost creativity combined with quick response time and professional sales. Funnily enough, there are oftentimes outsiders who teach us experienced, professional hoteliers how to do it better.
The emergence of highly successful niche products, such as budget hotels, hostels, boutique hotels and residences, prove the force of innovative marketing. "There is no greater power than an idea whose time has come." Ideas, imagination and creativity are the only true force to counter the sometimes brutal power of the big corporate players who will always find reasons to make you lower your prices, let alone all those new hotel valuation platforms on the internet.
For creative hoteliers knowing their customers and their real needs and wants, this may be a blessing in disguise: back to the roots – to the values of traditional hotel keeping in the best spirit of EHMA – in combination with the powerful arms of professional marketing.