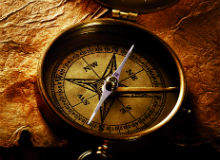 Traditional ways of financing real estate are changing with the economic realities of the day. As countries drift into a phase of paradoxical thrift, the requirements set upon investors, often by themselves, are changing. The characteristic short-termism of Western finance is no longer accepted to be risk-free. Acquisitions that were geared up on the basis of third-party debt only amplified the losses of investors once the great moderation inevitably lost its greatness.
To some extent these changes are transitory. Liquidity will invariably return when markets and consumers regain confidence, but structural changes such as these can also create enduring paradigm shifts. Risk and fear have once again entered the vocabulary of financial capitalism, which is, day by day, taking a turn towards the conservative.
With many international banks still unable or simply unwilling to lend money, and leveraged buyers indebted and in many cases insolvent, a certain type of investor has come to the fore. Cash buyers and financiers who are prepared to demonstrate some underlying equity in the deals they make have become more visible across all forms of investing – and the European hotel market is no different.
"Buyers who are not reliant on debt financing are clearly going to be in pole position in this type of environment," confirms Nick van Marken, global head of hospitality at Deloitte . "And what does that mean when you look at highly equitised deals or cash buyers? It means they will, to a large extent, be Middle-Eastern and Asian in origin."
Migratory capital
There's nothing new about hotel financing travelling from East to West. In the mid 1980s, the Sultan of Brunei famously acquired the Dorchester Hotel in London, while in the 1990s, Singapore's City Developments Limited purchased Millennium and Copthorne as part of a wave of capital that arrived during another European downturn. However, with the economy so bleak for so many, these cash-rich buyers have dramatically consolidated their position.
"There have always been Asian and Middle-Eastern investors in the global hotel market; it's not something that has suddenly happened," says van Marken. "What is currently happening is that in the absence of those deal-makers and investors who typically relied on high leverage, they are perhaps more visible."
"The Asian and Middle-Eastern investor typically favours freehold real estate. Unlike the West, their horizons have always been focused on long-term value creation and wealth preservation."
The condition of the Western economy certainly explains this new burst of migratory capital. But the opportunity to invest owes just as much to the rapid industrialisation of emerging Eastern economies.
State-backed sovereign wealth funds, particularly in China, are benefitting from the eye-watering fiscal surpluses courtesy of state treasuries. Individuals and businesses have also reached levels of considerable wealth. The propensity to save that invariably accompanies this rise of personal affluence has stimulated the growth of institutional markets across the region. As these factors combine, the level of capital running from the East to hotel markets in the West is set to rise.
On this evidence, it's not surprising to find so many examples of recent and ongoing activity in European hotels. In April of last year, the Lebanese businessmen Toufic Aboukhater purchased seven Intercontinental hotels in Cannes, Rome, Amsterdam, Frankfurt, Vienna, Madrid and Budapest. Last year, the business conglomerate Sahara India acquired London's iconic Grosvenor House Hotel in a deal worth £470 million. China-based HNA Group has bought a series of mid-range European hotels and announced further access to $6.3 billion in credit, some of which will invariably go on similar real estate. Singapore-based GIC and Adia from Abu Dhabi have both announced plans to move towards European hotels. The list goes on.
The lure of real estate
One of the main reasons financiers from the East are attracted to hotels in particular is because of the fit between the cultural mores they are presumed to have and the form of investment real estate offers. Hotels are often seen as a long-term asset, a means of preserving wealth rather than creating it from short-term trading.
"They like owning bricks and mortar," says Arthur de Haast, chairman of Jones Lang LeSalle Hotels. "They have a stronger affinity with real estate than other investors in Europe and the US who tend towards bonds and equities. I think that's a cultural thing, they just have different investment objectives."
Van Marken agrees with this assessment: "The Asian and Middle-Eastern investor typically favours freehold real estate," he says. "Unlike in the West, their horizons have always been measured in generations; always focused on long-term value creation and wealth preservation.
"You don't find many businessmen saying their mission is to leave something for my great, great grandchildren, but you do here.
The reality is that we are dealing with clearly differentiated buyers. And if you're looking at Asian and Middle Eastern sovereign investment, then by nature they are long term."
In the past it might have been easier to anticipate what class of hotel this community of investors would be interested in. Historically, businessmen looking offshore tended to be ultra-high-net-worth individuals focused almost solely on trophy assets and boutique hotels. But the community has since diversified and a variety of different players are now involved in the channelling of individual and sovereign wealth.
"Today we are seeing more corporate and institutional investors coming in, with ultra-high net worths no longer the dominant investors," de Haast explains. "You also have sovereign wealth funds coming in and looking more for return than the prestige of ownership. I think, as a result of these changes, the spectrum of investments that they are looking at is slowly broadening."
That emphasis on trophy assets has, in the past, been construed as an expression of straightforward egoism, but for van Marken, the stereotype is something of a misnomer. Not only are the motivations of high-net-worth investors usually a matter of commercial gain, but even when they're not, most top properties in Europe's gateway cities are still extremely profitable. Lots of high-profile assets are owned by financially guided investment funds.
The Savoy , for example, has at different stages of its life been acquired by both Blackstone and Quinlan Private , both of which did very well on exit.
"If you look at someone like HRH Prince Alwaleed [of Saudi Arabia] and what he actually owns – say the George V or the Savoy – they might be very high-profile assets but there are an abundance of good commercial reasons why you would own those hotels," says van Marken. "I'm not saying there aren't individuals driven by ego out there, but I am saying they are in the minority. Most of these deals are motivated by sound commercial reasons."
Freehold vs leasehold
There are other interesting changes occurring on the back of these shifting demographics. The focus Middle-Eastern and Asian investors tend to place on long-term value is changing the way deals are structured and acquisitions are managed across the industry. European investors, particularly in private equity, are usually prepared to enter a range of diverse financing positions. But the same is not always true with investors from the East, who are often after full ownership as well as positions of influence in management and operation.
"European investors have got a much greater degree of flexibility and willingness to consider different kinds of arrangements," de Haast explains. "Take private equity for example; they will buy into a joint venture, they will buy into debt, they will buy into all sorts of things. But in my experience of dealing with Middle-East and Asian investors, they are more straightforward in the way they approach investors, they like to control things 100% and they like freehold."
"Hotels are often seen as a long-term asset, a means of preserving wealth rather than creating it from short-term trading."
Van Marken echoes these thoughts: "With ownership, they'll want outright control," he says. "If it's investment in an operating business then I think partnership may be considered, but again it will need to come with some kind of influence or board representation from the investors. Being so used to a position of economic control, they're also likely to be pretty active when it comes to management, and demanding in terms of their return expectations. I think operators need to be aware of that."
Owing to legal issues involving historic family estates, many hotels, particularly those in the UK, are held on ground leases. This can be a problem for some Eastern investors who may be more wary of the legal structure surrounding the way assets are leased.
"European investors are typically more comfortable with the concept of leasehold," says de Haast. "The fact that there's a well-established body of law detailing what happens when a lease is due for renewal, and the rights a tenant has, is important. But it's not something investors from Asia and the Middle-East are that familiar with, and as a result, comfortable with."
It's clear that the European hotel sector is being affected by the way the demographics of hotel financing have changed. Over the past few years, Eastern investors have taken significant holdings in major global operators, and certain trends have emerged as a result of that investment.
Going forward, demand from the East is likely to rise, as investors look to capture the growing mobility of their own people. Countries like China and India have an expanding middle-class keen to experience Europe's major gateway cities. On top of this, as the level of individual wealth and savings expands across the region from emerging markets such as China and India through to Japan, Korea, Malaysia and Indonesia, other institutional markets will grow, as, inevitably, will the flow of capital.