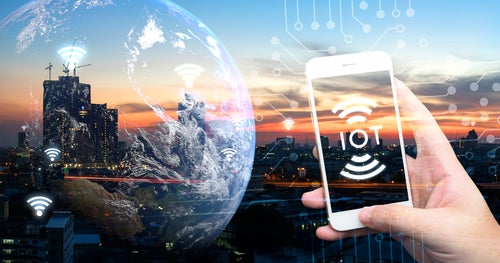 A range of advanced technologies are now integrated with – or improve the performance of − travel apps, creating internal and external benefits for tourism related companies:
5G
This advanced mobile network speeds up the processing time of travel apps by empowering connectivity with increased bandwidth. This will decrease a travel app's load time and the user will benefit from a slicker offering. Companies will also be able to include more functionality without impacting the performance of their app, which enhances the user experience and promotes future interaction and engagement with the company in question.
AI (Artificial Intelligence)
AI is increasingly being deployed in travel apps to create personalized search results or recommendations based on previous user activity. Personalization has been − and will continue to be − in demand as travellers require user experiences that offer convenience. According to GlobalData's Q1 2021 Consumer Survey, 53% of global respondents stated that they are now 'always' or 'often' or influenced by a product or service that is tailored to their needs and personality. Deploying AI to intelligently generate tailored search results will resonate positively with customers, while offering potential for companies to drive higher-value bookings if their customers see value in the AI-driven recommendations they receive.
AI technology also powers chatbots that travellers often converse with in travel apps. The deployment of bots means customer queries can be dealt with immediately and the integrated AI is continuously improving communication standards via machine learning, meaning chatbots will surpass the service levels that humans can offer. Additionally, deploying conversational platforms through travel apps gives another opportunity for companies to collect additional data on their customers and target markets.
AR (Augmented Reality)
Travel companies are beginning to leverage AR as a component of their app proposition. This technology is being used as a wayfinding tool across airports, hotels, and destinations, helping travellers navigate their way through unfamiliar environments. AR is also being used for internal purposes. The pandemic has highlighted the vulnerability of a high reliance on face-to-face training and has caused a pivot towards online training platforms. In aviation, flight and cabin crew often receive recurring training to stay compliant with aviation law, with AR helping to provide an immersive at-home training environment.
IoT (Internet of Things)
Many consumers across the globe travel domestically and internationally to undertake retail activities, and this is where the combination of IoT and mobile apps could make a difference in future years. The Amazon Go store provides a glimpse as to what may be around the corner for retail tourists. Shops at major shopping malls could start to deploy IoT sensors, cameras, and other equipment to eliminate the need for checkout lines, with payments automatically being taken online through an app. As seen with Amazon Go, a retail tourist could enter a store, or mall, scan the company's barcode, then take their desired products and leave.
It is evident that advanced technologies will continue to drive innovation from developers and engagement from its users. As elements of the travel process are increasingly performed on mobile devices, it is important that tourism companies can meet the ever-changing needs of its users through convenient and technologically advanced apps.