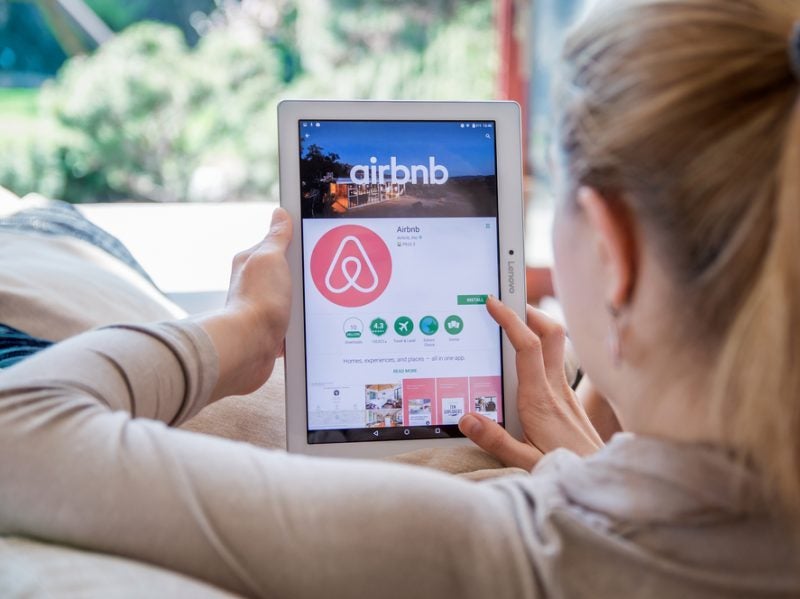 Airbnb has caused significant disruption across industries and communities, finding success in almost every corner of the world. However, the popular accommodation sharing platform is pulling out of China's domestic market.
Airbnb is set to focus on China's outbound market
Airbnb is going to exit China's domestic market by the end of July 2022. The company cited "pandemic challenges" in its reasoning, with the company now reportedly focused on China's outbound tourism business. However, the number of outbound Chinese tourists has dwindled. Once the world's largest outbound travel market, China is not showing any signs of relaxing its severe border measures in the short-term. In 2021, international departures from China were just 2% of 2019 levels. In comparison, domestic tourism in China is thriving. In 2021, domestic tourists were 59% of 2019 levels with GlobalData forecasts projecting a full recovery in 2022 at 101% of 2019 levels.
Nevertheless, Beijing's strict zero-Covid policies have compounded Airbnb's problems by sharply curbing cross-border travel, with foreign tourists barred from entering the country. In 2021, international arrivals to China were just 14% of 2019 levels, according to GlobalData.
Airbnb struggled to localise
The sharing economy is not a novel concept in China, with demand and domestic players evident. According a GlobalData Consumer Survey*, 15% of respondents from China used an accommodation sharing website the last time they booked a holiday. This exceeds the global average of 12%, demonstrating the relative popularity of this booking option. Tujia is the current leader in China's home-sharing market, which is backed by Trip.com, China's largest online travel platform. The platform boasts over 1.4 million listings globally, including 600,000 in China. Meanwhile, Xiaozhu, another of China's home-sharing platforms, has used innovative partnerships with Taobao Live for livestreaming to engage with Chinese tourists.
However, Airbnb has struggled to make inroads into the Chinese accommodation sharing market. The company struggled to expand in China as Airbnb, confronting a similar, but fatal problem many foreign brands operating in China face: a localised brand name. The company had made a concerted effort, rebranding in 2017 in China as "Aibiying". The new name struck the wrong chord with Chinese-speaking netizens, with many complaining about the name's lack of catchiness, pronunciation, and meaning.
Furthermore, users complained of a lack of readily available Chinese-speaking customer service options. This led to a revamp of Airbnb's customer service in China, expanding to digital channels including Weibo and WeChat . The Chairman of Airbnb China revealed that business grew 15% overnight when they added support for Alibaba's digital payment platform Alipay in 2018, after having already been in China for a few years. The case of Airbnb and success of Chinese based accommodation sharing sites demonstrates the importance of localizing to Chinese tourists.
Operators must navigate China's internet landscape
Travel companies operating in China may have also had to face mounting challenges from China'sevolving internet landscape and regulatory changes. In 2020, the company's then-chief trust officer, Sean Joyce, resigned six months into his role, reportedly over concerns about data-sharing. Airbnb said it had been upfront with users regarding what data was shared with Chinese authorities but noted in its annual report that complying with Beijing's policies could "materially adversely affect our brand [or] reputation".
*GlobalData Consumer Survey Q4 2021