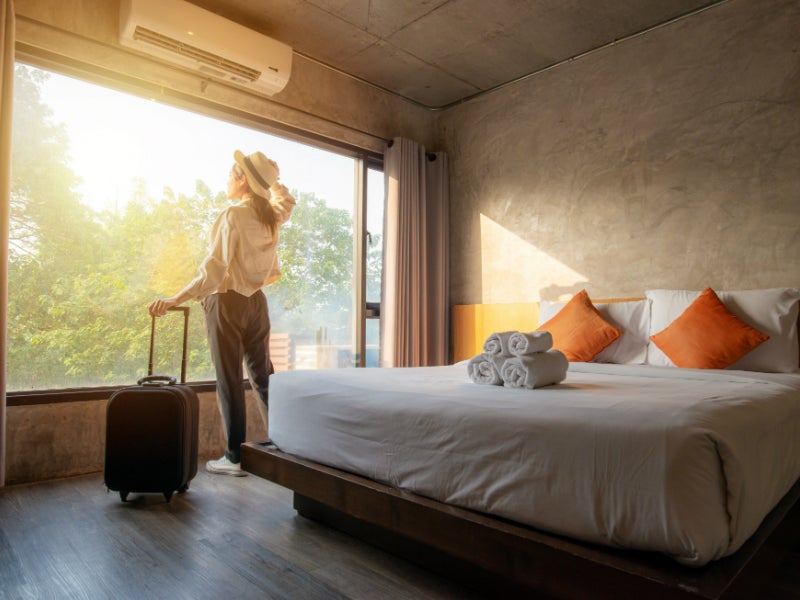 As travel restrictions were relaxed across Europe a couple of months ago, a surge in domestic tourism was met with gratitude from residents in hotspots that are reliant on tourism revenues. However, a steep fall in demand for international trips this summer due to fears of cancellation, disease transmission and quarantine measures upon return has meant that this surge in domestic tourism has not curtailed, resulting in overtourism.
Continued increase in arrivals creates issues related to overtourism
According to GlobalData, combined international departures from Europe's G7 countries (France, Italy, Germany and the UK) are expected to drop by 40% in 2020, whilst combined domestic trips in these nations are expected to fall by 25%. This lower fall in demand for domestic trips is because many would-be international travelers are now opting to travel domestically instead. The main issue with this trend is that the destination choice for these new domestic travelers becomes dramatically slimmer than what they would be accustomed to when planning for an international trip. This reduction in choice leads to high influxes of domestic visitors arriving at the same destinations, this situation is currently occurring in the UK in locations such as Cornwall and Snowdonia. Residents in Cornwall have recently expressed their unhappiness with overcrowding occurring in the area and this is especially a point of contention now due to social distancing rules that still need to be observed.
Tension between host communities and tourists could erupt
Tourism development has created both positive and negative impacts on communities. As a direct result, community residents hold different attitudes towards tourism development. Many cynics could now be at tipping point due to the current situation around COVID-19. Seaside destinations in the UK tend to consist of ageing populations which have had to take quarantine measures more seriously than their younger counterparts. A surge in visitation from a mix of domestic travelers will be likely to decrease the confidence of older residents, forcing them back indoors due to fears over disease transmission, created by a lack of social distancing because of overtourism.
A lack of social distancing is not the only issue which is now regularly occurring in domestic hotspots. Heavily littered beaches and anti-social behavior have also been reported. Unfortunately for these hotspots and disillusioned residents, tourism is a necessary evil and a lack of it creates a detrimental impact on local economies – as seen during the peak of COVID-19. Proactive management strategies need to be implemented whereby the economic benefits of tourism are yielded, without having to allow the negative environmental and social impacts a sustained increase in tourism can bring.