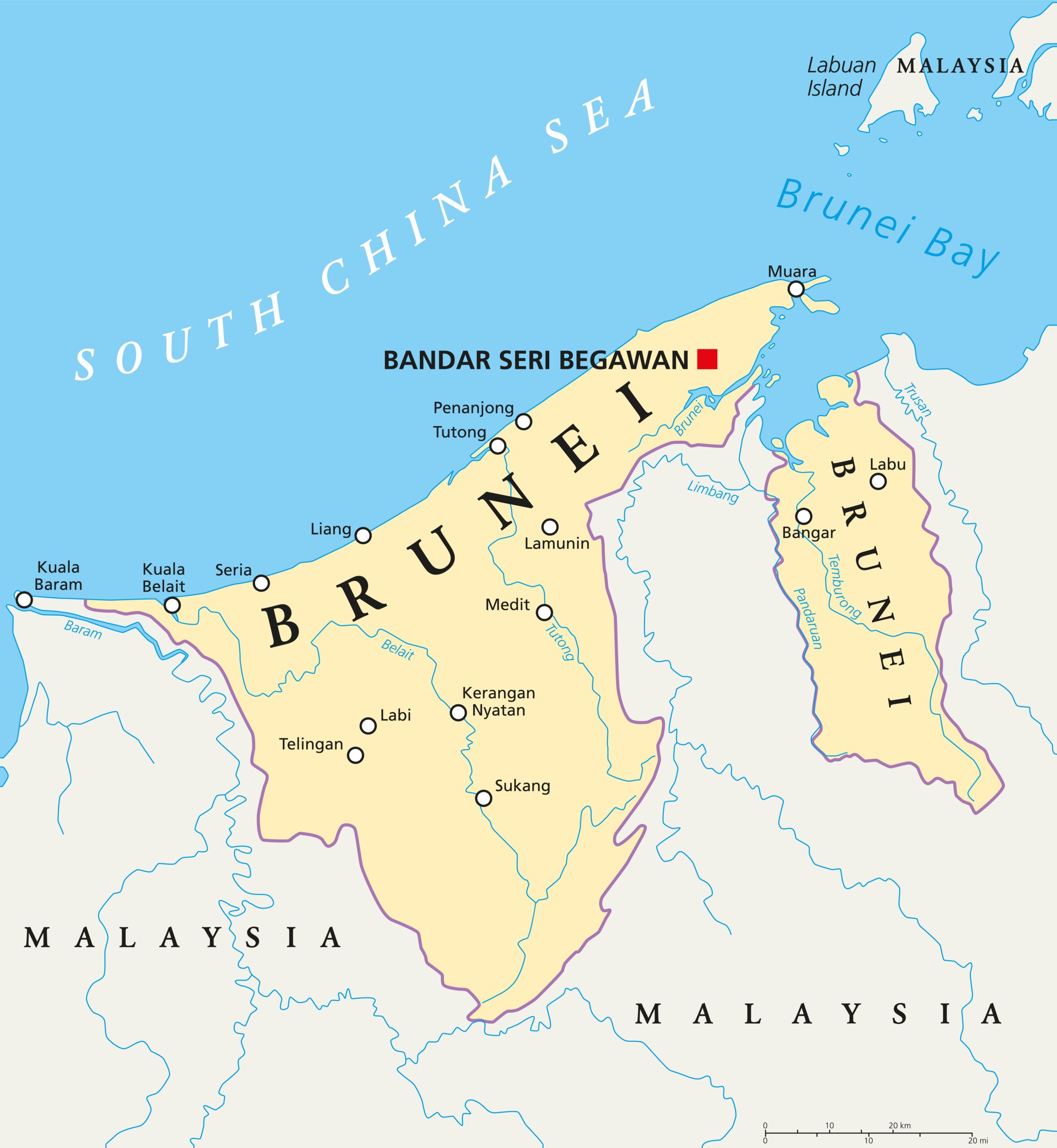 Travel and tourism companies are boycotting Brunei-owned companies to show their distaste at the country's laws against same-sex relations.
Brunei hotel boycott
Calls for an international boycott of Brunei companies have been increasing as the world reacts to the country's announcement of a stronger implementation of sharia law, including death by stoning for adultery, robbery and same-sex relations.
Brunei has been looking to increase travel and tourism into the country as it attempts to expand offerings beyond oil and gas. However, the global reaction to the laws has been overwhelming, showing the country is going the wrong way to attract more visitors.
According to GlobalData, there were 270,000 international arrivals to Brunei in 2018, a 35% increase since 2014. Should these laws stay in place, the travel and tourism industry in the country could be severely impacted and visitor numbers could decrease.
With the help of celebrities such as George Clooney, Elton John, and Ellen DeGeneres, the boycott has already gained worldwide attention and the country will likely have to rethink the strategy.
The Commonwealth of Nations has been under pressure to expel Brunei and if this does go ahead, this would mean even more problems for the country's tourism industry.
STA Travel has been among the first to act
STA Travel has announced that it will stop selling flights for the Brunei flag carrier, stating that it does not condone in any way the new rules that are being introduced. The company wanted to add its voice to the calls to reverse the laws, which would even be extended to Brunei registered aircraft and vessels.
Customers that have already booked on the airline have been invited to claim a refund and STA has said that it will help them make alternative travel arrangements. This move demonstrates how serious the company is about voicing concerns and upholding company values.
Virgin Australia has also ended the Staff Leisure Travel agreement with the airline, which offered staff discounted prices and Transport for London has removed all adverts promoting Brunei.
Hotel companies have had to shut down social media
Even though Brunei is only a tiny country with a population of less than 500,000, the new penal code has had effects far beyond its borders.
The Dorchester in London and the Beverly Hills Hotel in LA, both owned by the Sultan of Bruni, were among the eight hotels that have recently deleted their Twitter accounts because of the intense backlash after a boycott was launched by George Clooney online.
In this age of connectivity and social media, companies cannot so easily hide their flaws. Travel and tourism companies are some of the most important in this situation and can have the biggest effect if they take part. Brunei will come under more heaping pressure to rethink the recently introduced legislation as companies begin to boycott and revenues begin to be hit.