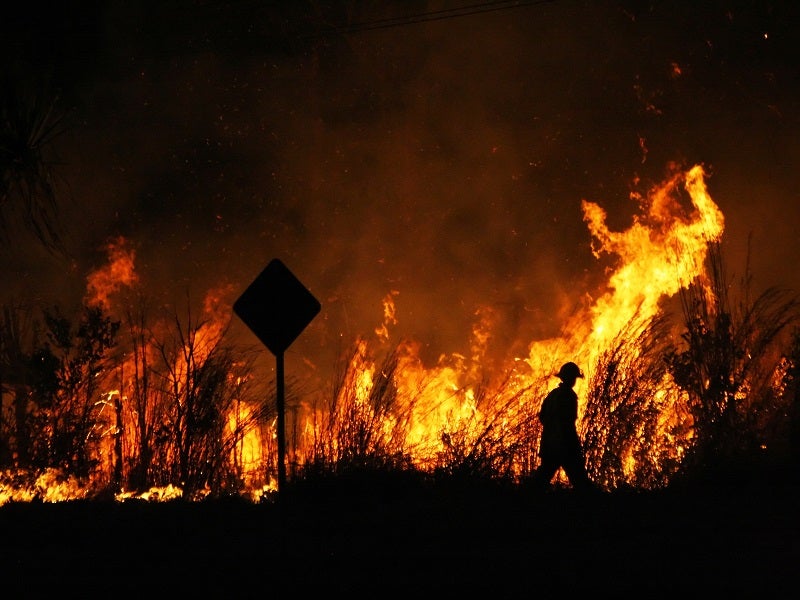 Short term impacts of bushfires are causing mass devastation across Australia yet the long-term effects could be detrimental for the tourism industry, a significant contributor to the country's economy.
Immediate impacts highlight the devastation caused
With 90% of global travellers now always, often and somewhat influenced by 'how trust-worthy / risk-free a product / service is' (GlobalData's global consumer survey Q4 2018), safety and security are key factors within the booking process.
Destruction has cost 23 lives, destroyed 2,000 homes and killed an estimated half a billion animals, including 30% of the Koala population within New South Wales. Reflective of the survey response, these figures will have already drastically affected the perceived safety of the destination likely constraining inbound arrivals in the decision to visit the country.
Local businesses, resorts, attractions and national parks all within close vicinity have been closed down across the South Coast of New South Wales, one of Australia's most iconic tourist hotspots.
National Geographic also highlights that air quality across Canberra, Melbourne and Sydney has also declined and this is also likely to negatively impact inbound tourism.
Princess Cruises, Oceania Cruises and Cruise & Maritime Voyages have diverted itineraries to swerve past Eden and Kangaroo Island. Other major cruise operators that operate within the area such as Royal Caribbean International and Norwegian Cruise Line will have to divert routes that venture along the NSW coast and possibly along Queensland and Victoria.
Collaboration should be promoted in a bid to mitigate the long-term impacts
As the sixth-largest destination in the world there are also places that have not been affected such as the Northern Territory, covering Tasmania and Western Australia and these are considered safe so far.
An app has been developed by the NSW Rural Fire Service which provides tourists and locals alike the opportunity to remain constantly updated on fires near them and in the surrounding areas. In a time of crisis such as this, this form of digital service serves as an efficient and convenient way of communicating with inbound travellers.
Although with blazing fires spread across global news even across the areas that are currently considered safe, the devastating effects of these events are likely to negatively impact inbound travel to these areas for the foreseeable future.
Whilst the fires still rage, the main priority is safety yet stakeholders, authorities and local governments should also be promoting their collaboration to portray the destination in a positive light.