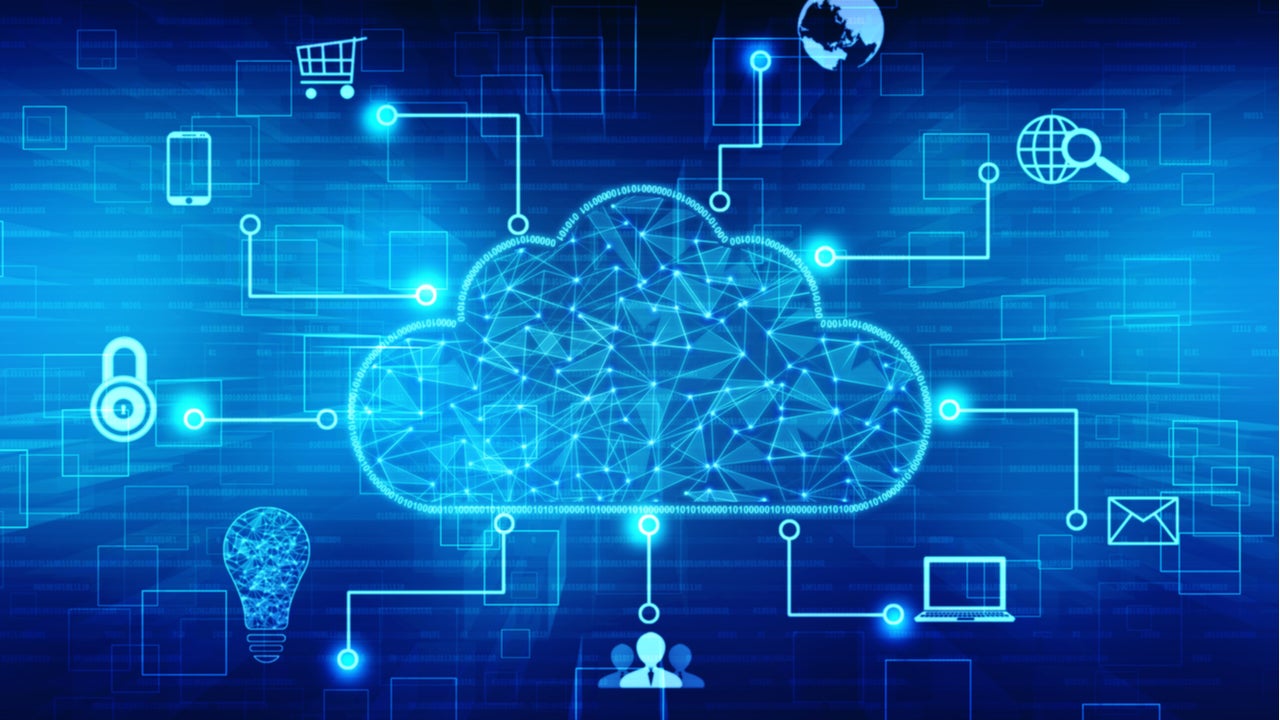 Adopting a cloud-based model can be beneficial for all travel companies and cloud computing can be considered a pivotal theme in driving future changes. Cloud solutions offer flexibility, scalability, remote access to services and can reduce operational costs. Travellers' desire for a 'seamless' travel experience has long been circulating the travel sector and cloud computing is one of the ultimate ways to help achieve this.
Travel and Tourism Trends
Listed below are the key trends within travel and tourism that are related to the cloud computing theme, as identified by GlobalData.
The 'unspoken' theme
Cloud computing is a valuable theme for the travel sector as dealing with large amounts of data, an efficient way of storing, evaluating and collating is critical.
Approximately 81% of travel and tourism companies are currently investing in cloud computing whilst 18% plan to over the next three years (GlobalData emerging technology trends survey (2019). There has also been an 11% increase in job postings by travel and tourism companies between mid-September and early October 2020 (GlobalData's Job Analytics database). The shift in consumer attitudes to more online communications has spurred businesses to become more digitised and streamline operations.
The offer of a 'personalised' experience
Approximately 79% of global travellers are 'always', 'often' and 'somewhat' influenced by how a product/service is tailored to their personality (GlobalData latest consumer survey – week 8). The desire for a personalised experience has been a long-standing trend within the travel sector and social media platforms such as Instagram, Pinterest, Twitter and Facebook have provided a base for companies to gain insight into travellers' desires. Cloud-based computing is a theme that facilitates data synchronisation between channels enabling cross-sectional data analysis, regression and cluster analysis.
The shift from the 'brick and mortar' model
Online travel is a pivotal theme and is driving significant changes across the travel sector. By 2024, GlobalData's forecast reflect that the market value for online travel intermediaries will reach over $1tn surpassing that of in-store at $704bn. In-store agencies typically hold a brick and mortar model and more traditional infrastructures that unite workforce, customer and agent. With 46% of global travellers now selecting online rather than in-store (GlobalData's latest consumer survey – week 8), global individuals are now more heavily reliant on online resources for communication and purchasing habits.
Security risks
Dealing with vast amounts of personal data, the travel sector is a hotbed for cybersecurity attacks. As companies become more reliant on digital infrastructure, many remain concerned about cyber threats and this is likely to deter some from digitising services onto the cloud. The reality is that the cloud is more reliable than holding one singular framework as it connects all together. Amazon Web Services (AWS) is a major player within the cloud computing theme and partners with leading players such as Expedia Group, Airbnb, Hyatt Hotels, Hilton and easyJet amongst many others.
Global adoption
More economically developed countries (MEDCs) typically hold a more viable tourism product offering, in comparison to a less economically developed country (LEDC) due to lack of funding and investment in both digital and physical infrastructures.
GlobalData's emerging technology trends survey (2019) identified that regional responses in relation to how important cloud computing will be over the next three years are not that different. About 90% of respondents in Asia Pacific, 90% in Europe, 86% in the Middle East and Africa and 87% in North America see cloud computing as an important technology. Responses from South America, a lesser developed tourism region, only slightly differ with 77% of respondents seeing cloud computing as important.
Scalability and flexibility
The nature of the travel sector is sporadic as throughout the year companies can experience high revenues during peak season and low during the latter. It seems that across the travel and tourism supply chain, the public cloud model is the most commonly utilised as companies can pay by their usage of the cloud.
Potential cost savings
Tourism companies are able to cut down on costs related to infrastructure, software and IT operations by using a cloud infrastructure. Applications are also built on similar platforms meaning that it is easier for services and resources to be utilised and re-used across various applications. This not only improves productivity but reduces operational costs and manual labour.
The sustainable management of resources
Socio-economic benefits of tourism can be overwhelming granting vital income for many a destination, yet the impacts can be a significant cause to environmental degradation. Through utilising a cloud-based model, a company can more accurately identify the resources that need to be used for a specific task/experience, decreasing the environmental impact.
Shifting services to the cloud
Companies with a large portfolio of brands have vast data sets to analyse and the use of the cloud can speed efficiency and increase agility. It is now becoming more common for operators across the supply chain to announce the shift of services to the cloud.
Expedia Group declared it was shifting 80% of its mobile critical apps in 2018 from its on-premises data centres to the cloud over the next two to three years. TUI AG Group announced that it wants to close all its traditional data centres by 2025 in order to speed innovation.
Covid-19
Covid-19 has brought colossal changes for the travel and tourism sector as agents from airlines, travel agents, hoteliers and cruise operators have had to work from home. Consequently, companies have had to enhance their communication channels and infrastructure to ensure that there is still a centralised system in place for all to access critical data and resources whilst remote working.
This is an edited extract from the Cloud Computing in Travel and Tourism – Thematic Research report produced by GlobalData Thematic Research.