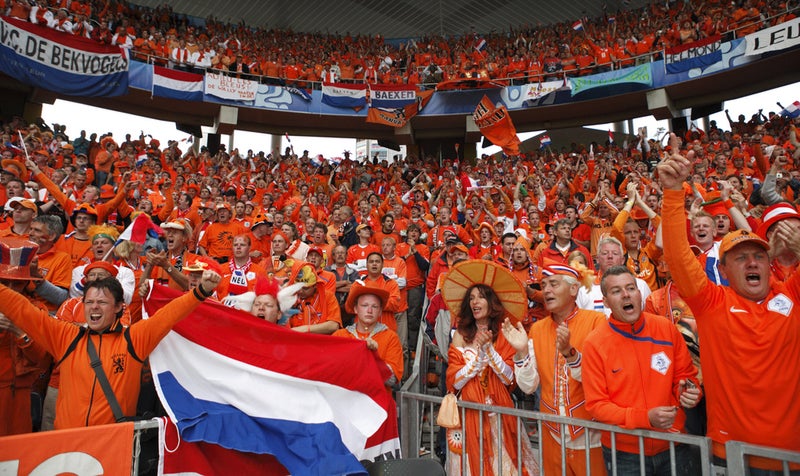 Dutch officials have said they will no longer promote the country abroad as 'Holland' and will instead use 'The Netherlands' in their branding to improve public perception.
The Netherlands will now be used in all promotional materials in an effort to bring to an end a sustained period of domestic confusion and misconception. The rebranding – to be rolled out later this year – has been agreed by major stakeholders: business leaders, the tourist board and figures within the central government.
A contributing reason for this change is the desire to shift international attention away from aspects of the country which are seen to pollute the national public image, namely its association with relaxed recreational drug culture and red-light districts. Both of which attract mass international tourists yearly thereby also contributing to worsening over-tourism.
What's the point?
Only time will tell if this strategy will be successful. A simple name change is unlikely to make much difference in terms of how the country is perceived internationally. The Netherlands' relaxed drug culture is engrained in its international image and has been a primary draw for inbound tourists for some time.
'The Netherlands' will feature heavily in promotional content for the Eurovision Song Contest, which will be held in Rotterdam next year. The national football team will only be referred to as The Netherlands, along with the Dutch team at the Olympic Games in Tokyo in 2020.
A spokeswoman for the ministry of foreign affairs commented on the re-branding: "We want to present the Netherlands as an open, inventive and inclusive country. We've modernised our approach". While this will unify branding at major sporting events, how it will help with tourist numbers is somewhat unclear.
A long road and potential backlash
The tourism board faces a potentially long and expensive rebranding exercise. The board's main website uses the domain 'Holland.com' and has published extensive brand guidelines known as the 'Holland Toolkit'.
Moreover, this costly exercise may irritate Dutch taxpayers. With tax rates as notoriously high as they are in The Netherlands, ratepayers may conclude that their money could have been better spent.
Many Dutch football fans still refer to the national team as 'Holland' and the bright orange kit and 'total' national-style of play by the Dutch during the 1970s, 80s and 90s has created a proud and valuable legacy on the international stage. To this extent, by overlooking 'Holland' – as having no current relevance – the government may be seen as guilty of ignoring or not valuing their history.
Related Report: