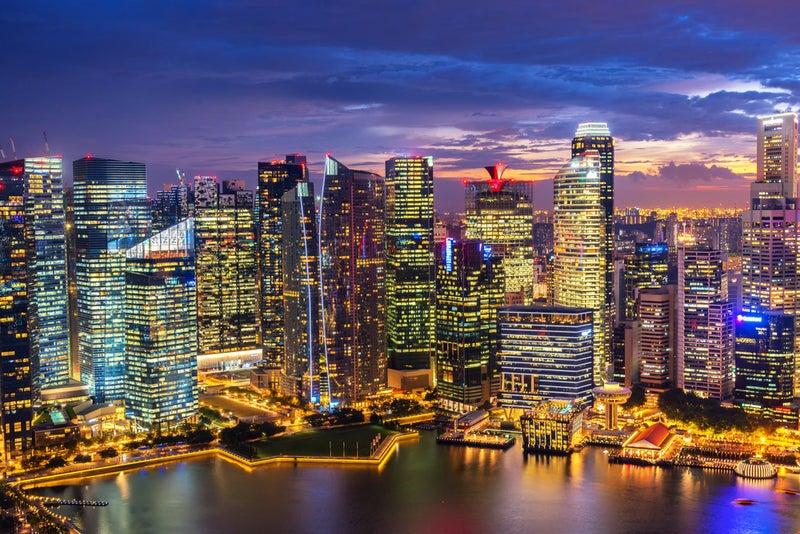 Quick hotel check-in times are being cited by the Singapore Tourism Board for its backing of the 'E-Visitor Authentication (EVA)' facial recognition system being used across the island-nation.
The tourism board claims that the system will speed up the check-in process by 70%. The system can be used on a mobile app or the kiosk in the hotel which will scan the guest's passports to check-in.
EVA will also send data about guests to the Immigration and Checkpoints Authority (ICA) to verify identification.
Currently, there are three hotels in Singapore using this technology – Ascott Orchard, Swissotel The Stamford and Grand Park City Hall. Many other hotels are expected to install the EVA system.
Senior Minister of State for Trade and Industry Chee Hong Tat who announced the new technology said: "the reduction in check-in time will allow front-office staff to have more time so can spend more time engaging guests."
However, the use of this technology is a big jump from hotels checking passports for security purposes to sharing guests' data with authorities. This is a highly questionable decision.
Privacy concerns could have far-reaching commercial consequences
Facial recognition technology has already caused widespread privacy concerns in China. A system already scans all passengers at train stations. This helps decide which passengers require further security checks. This has led to many complaints about confidentiality.
Although the technology is being used to increase security it could, in fact, do the opposite. This is because skilled hackers may prove successful in penetrating the system if security is not robust enough.
As a result, the introduction of this type of technology raises concerns for guests, because there is the potential for data to be released, or identities to be stolen.
Customers will expect confidentially and data protection and may not be aware of this new technology. This leaves the hotels vulnerable to customer complaints.
Given that hotels are heavily dependent on return trade, bad reviews and complaints regarding potential surveillance is a serious commercial risk.
Technology will further existing suspicions
The need to share data about guests with authorities shows that this technology is also a surveillance technique for the authorities.
A common view among travellers around the world is that some advances in technology are a means of monitoring citizens. This is making inserting technology into hotels difficult from a brand perception point of view.
One study conducted by Monmouth University Polling Institute found that 82% of respondents believe the government is watching the actions of US citizens through technology. Consequently, there is a very real risk that many guests at these Singaporean hotels may believe that this technology is being used for nefarious purposes.
If this technology is a way for authorities to assess who is in the country, the privacy of the guests is impacted and could cause commercial damage to the hotels involved.