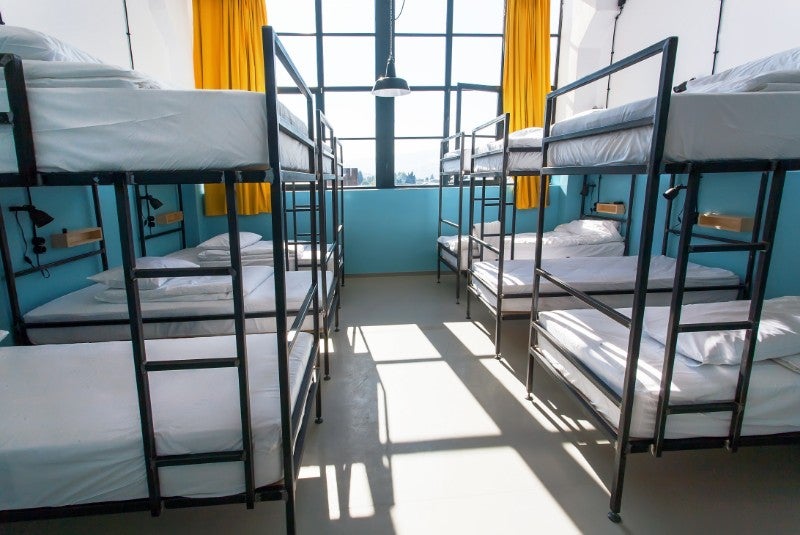 Like most other forms of lodging provider, backpacker hostels currently have their backs against the wall due to the impacts on travel created by Covid-19. In backpacking hotspots across the globe, many hostels are considering shutting down or selling up; some are now attempting to diversify revenue streams in order to survive.
Due to the traditional business model of backpacker hostels, they have a heavy reliance on 18 to 30 year olds and do not tend to attract any other age segment. This lack of diversification in the average customer base for these hostels will increase their length of recovery as demand slowly starts to return. Attracting only one type of traveller means that only a small segment of the returning demand will be open to staying in this type of accommodation.
Shared dormitories, which are synonymous with backpacker hostels, create questions around sanitation and hygiene, which have now become increasingly important for travellers of all ages. The communal nature of hostels means that many young travellers could be put off from staying in them due to fears around contracting Covid-19. According to GlobalData's week 10 Covid-19 global consumer survey, 43% of 18 to 24 year olds are 'extremely concerned' about the outbreak and this figure increases to 48% for 25 to 34 year olds. These two age brackets are the key demographic for hostels. It will be crucial for hostels to apply for any safety accreditation schemes that they can use to instil confidence as domestic travel restarts.
The location of many hostels will also provide another disadvantage, many are based in city centres due to their typical customer base being young travellers wanting to explore bustling metropolitan areas, this is especially the case in Europe. It has been well documented that drive-to travel destinations in more rural areas will rebound before markets that depend more on air travel (urban/city areas). Additionally, a lack of cash in reserve is also likely to be common for hostel owners. Hostel providers are mainly independently run and often have one revenue stream, which is the room fee that is taken on arrival. In comparison, other types of accommodation, such as hotels, will often offer other amenities to diversify revenue streams as travel returns.
The diversification of revenue streams could now act as the difference between bankruptcy and survival. Hostels need to play to their strengths and surroundings. For example, if a hostel is near a beach, the renting of beach equipment and surf boards could be made available. Hostel owners need to be proactive in order to give themselves a fighting chance, sitting back and relying on demand to quickly reappear is a risky game to play.