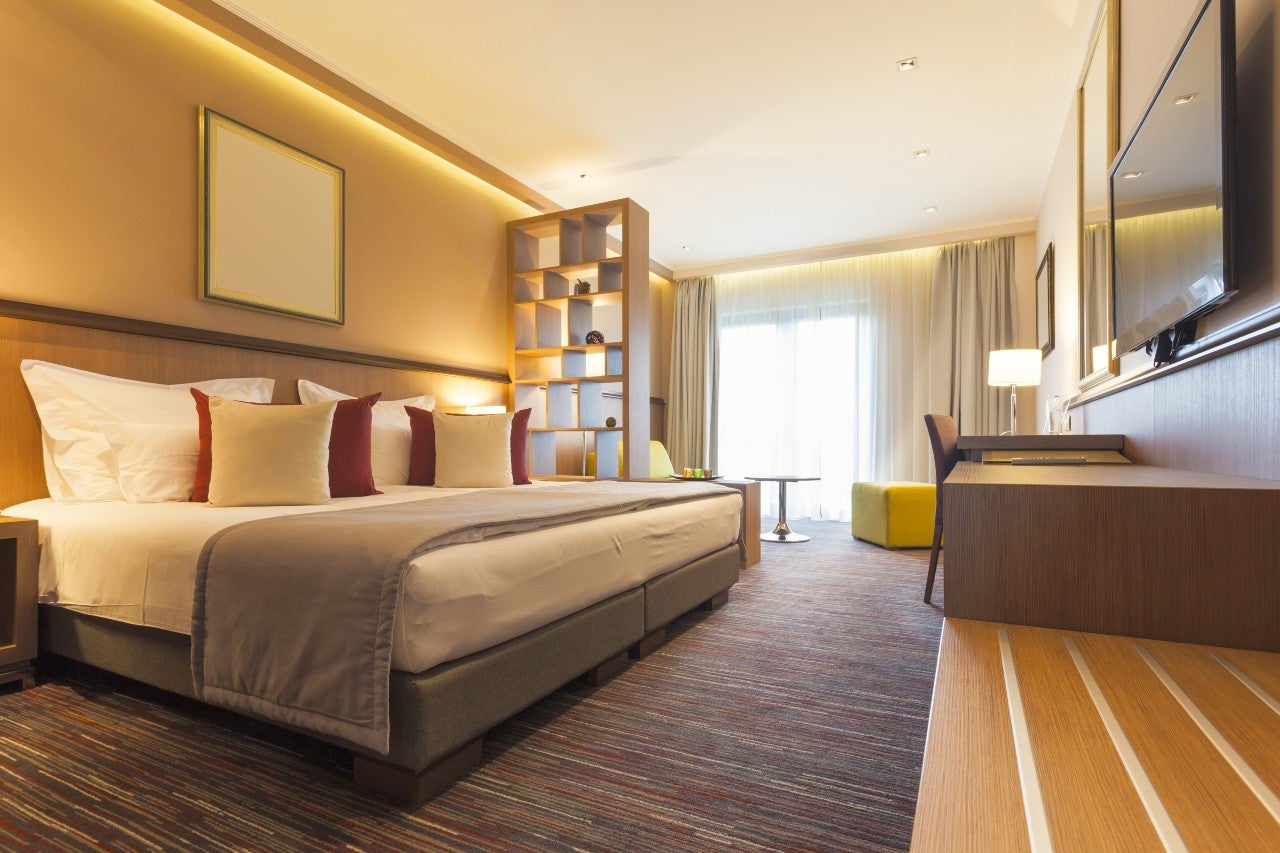 A dramatic decline in demand for hotels has left many companies fighting for survival. However, there has been a rise in hoteliers renting out their rooms and facilities during the day, catering for the growing demand of people working from home. However, this is unlikely to be a long-term solution.
Hotels have been hit extremely hard by the Covid-19 pandemic. In 2020, GlobalData forecasts that hotel revenue in the US will decrease by 43.7%, highlighting the difficulties that hotels are facing. Despite this, many hotels have shown initiative by diversifying their service to attract a different kind of clientele.
Many of the world's workforce has become frustrated with the enforced need to work from home due to the ongoing coronavirus pandemic. Noisy homes, inefficient workspaces and the inability to separate work and home life have created a need for appropriate work space. Some hotels have seen this as an opportunity to offer frustrated office workers a safe and productive place to work.
As such, Accor has launched its new Hotel Office concept, enabling people to use rooms for work at 250 hotels in the UK and 70 across Northern Europe, with further expansion expected over the coming weeks. A similar strategy has been seen across the US with hotels like Melia Orlando Celebration hotel, with its Work-From-Melia offer being described as a "curated remote work experience." This kind of idea can provide vital cash flow for companies that have experienced an unprecedented fall in demand since the coronavirus outbreak.
The idea is a good short-term plan but does not seem sustainable
Creativity could be the difference between bankruptcy and survival for many tourism companies and recognition should be given to those who are doing their utmost to create revenue streams during an extraordinarily difficult period. However, focusing on office workers does not seem like a long-term answer to current issues.
According to an online poll from GlobalData, 56% of respondents from the travel and tourism industry do not want to return to the office full-time. This shows that many people are happy working from home, which could mean hotels are trying to appeal to a small market.
Furthermore, the cost of hiring out a workspace for the day could put many potential customers off of the idea. According to GlobalData's COVID-19 recovery consumer survey (week 8), 80% of respondents worldwide are extremely or quite worried about the economic situation in their country, whilst 64% are extremely or quite concerned about their own personal financial situation. These figures suggest that in the current economic climate many potential customers will be particularly frugal with their spending and avoid unnecessary costs. Meanwhile, many companies will be unwilling to cover the bill, particularly if office space is provided internally.
The hotel industry faces a very challenging period and showing initiative is something that could help businesses through this spell. However, companies must start looking to more long-term solutions to help them navigate this period.