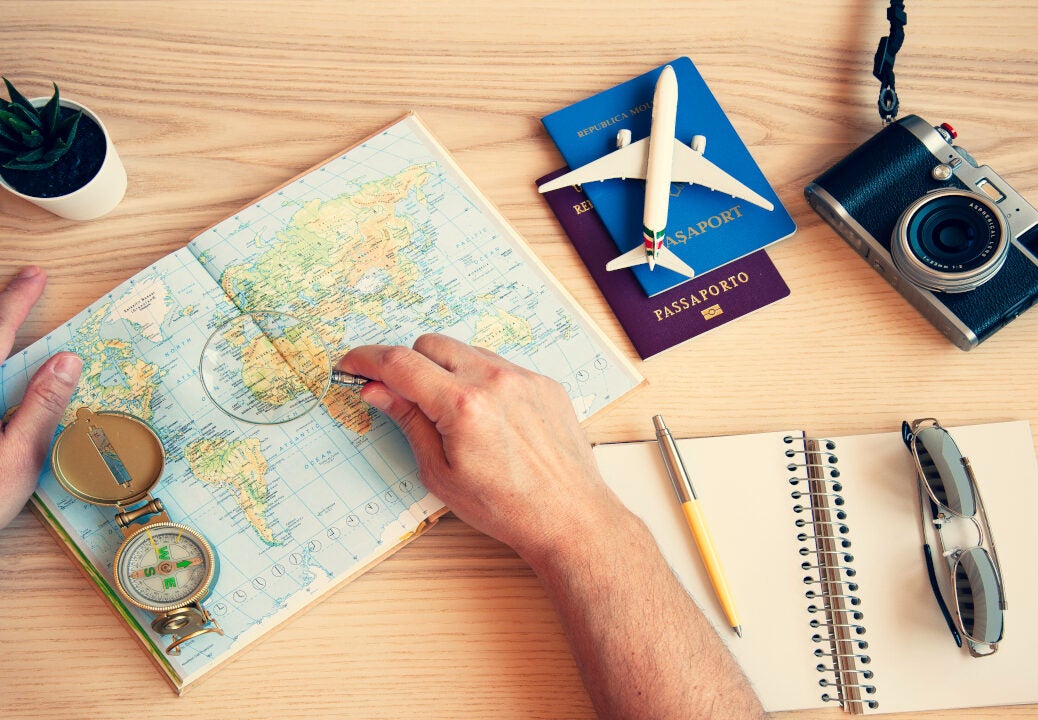 Low-cost evolution is occurring as firms have proactively pushed their low-cost bases even further than other business models. This will help as firms look towards recovering from Covid-19.
Macroeconomic Trends
Listed below are the key macroeconomic trends impacting the low-cost evolution theme, as identified by GlobalData.
The Covid-19 pandemic is likely to push travellers towards low-cost operators
Due to the extent of the restrictions imposed as a result of the pandemic, many would-be travellers have been unable to travel but the wanderlust is still very much alive. However, with an increased focus on keeping costs low, customers will be more likely to shift towards budget operators to lower their own expenses whilst still being able to travel.
The probability that consumers will forego luxury items, higher travel classes, and fancy hotels in favour of just being able to experience travel again is high. Low-cost firms are extremely well-positioned within the market to capture price-sensitive pent-up demand and it could allow these firms to return to profitability much quicker than other, higher-end providers.
The advancement of the internet has supported low-cost firms
Considered a turning point for low-cost travel, the advancement and mainstream acceptance of the internet has revolutionised the buyer-seller relationship and low-cost-focused companies have benefitted extensively. As online distribution channels continue to advance, the benefits are only going to get extensively larger.
Distributing directly to the buyer through a firm's infrastructure and website greatly reduces the cost of distribution. The savings of not having to pay a third-party commission fee or charges to use a global distribution system means lower prices can be passed onto the customer as a result of the elimination of these fees.
The internet allows customers to easily compare different providers based on price. Therefore, low-cost firms will likely win more customers in a more frugal, price-conscious, post-Covid world.
Rise of Online travel agents (OTA) will continue to bring benefits to low-cost firms
With the rise of the OTAs, customers can ensure they are getting the best possible deal by easily comparing offerings from different providers and it has led to a more competitive retail space. The value of OTAs is expected to benefit from high levels of growth over the next few years.
GlobalData predicts that the global online travel intermediaries market value will grow to around $1.1tr by 2024. It is expected that the online market will grow at a CAGR of 8.2% from 2019 to 2023 to reach a market value of $1.1tr. The rapid growth achieved, and the continuation further shows the need for low-cost firms to utilised OTAs as an alternative distribution channel.
Price comparison sites have increased price transparency
Low-cost firms place a huge emphasis on offering some of the lowest market prices and price comparison websites have allowed consumers to ensure they are getting the best possible deal. These websites give the user the ability to compare offerings across different price ranges based on their search query.
Covid-19 is likely to have accelerated this trend as the increased price sensitivity of consumers will further drive them to seek the cheapest possible booking options. Therefore, low-cost firms should seek to ensure that their products are available for sale on these aggregator platforms.
Travel apps have made low-cost travel even easier
Many firms have launched apps to make travel hassle-free. These apps often give the user the ability to quickly put together cheap activities to do, book affordable accommodation, and even compare live transport time options. Apps have enabled last-minute, low-cost bookings to be more achievable and realistic especially with the integration of mobile boarding passes and instant confirmations all from within an app.
It is now possible for a traveller to book a hotel whilst standing outside of the lobby or a long-distance coach ticket at the point of departure. With this, budget operators have the option to significantly drop the price on the day of travel to below prices across the local vicinity in an effort to encourage bookings.
Developing economies have created a low-cost travel boom
With more people emerging from the lower class and entering the middle class, low-cost travel options have enabled these individuals to explore places outside of their home areas. As individual wealth around the world rises, so will the demand for low-cost travel. Across both South America and Asia, the emergence of low cast carriers (LCC) has revolutionised travel for millions of individuals.
These airlines have successfully been able to stimulate market demand by offering lower fares than legacy airlines and it has increased the accessibility of travel to many more individuals. The demand for low-cost travel will not subside even with some of the world's poorer economies seeing high levels of growth. Travelers will continue to be savvy and look for cheaper options if it allows them to travel more frequently or better meets their expectations.
Backpacking combined with a working holiday is extending low-cost trips
In recent years it has become more common for the modern backpacker to combine the travel element with low-wage work in destination to help replenish depleting budgets and extend the travel experience. European travellers are commonly seeking to travel to other countries utilising 'working holiday visas' issues by the destination.
The income can then be used to travel around the country without the issue of low funds. This trend is unlikely to disappear anytime soon. The ability for a more immersive experience by 'living like a local' and truly experiencing the local culture is very attractive to travellers.
This is an edited extract from the Low-Cost Evolution – Thematic Research report produced by GlobalData Thematic Research.