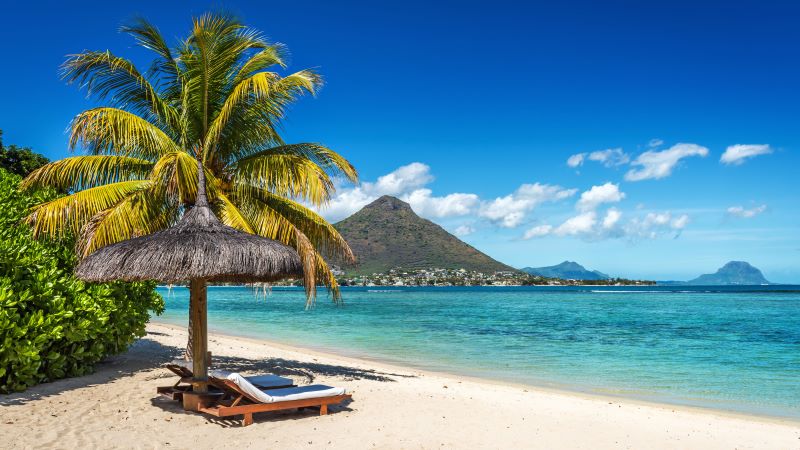 Mauritius has eased all remaining travel restrictions just in time for the peak summer season. Its tourism industry is likely to receive a further boost thanks to this announcement, after Mauritius reopened its borders on 1 October 2021.
Mauritius is becoming less apprehensive about the pandemic
According to GlobalData's 2021 Q4 Global Consumer Survey, which focuses on consumer attitudes towards Covid-19, Global respondents are becoming less apprehensive about the pandemic. In Q4, nearly one third (28%) of global consumers stated that they were either 'not concerned' or just 'slightly concerned' about the pandemic. These results show that opinion among respondents is shifting to a more positive outlook regarding the pandemic. As such, Mauritian residents and businesses are more likely to be open to the idea of welcoming more inbound tourists. This is in part attributed to the large-scale vaccine roll-out. The island's double vaccination rate now stands at over 90%, and approximately two thirds of all over 18s have also received their booster shots as of 30 June 2022, according to Our World in Data.
Easing of restrictions signals a shift back to pre-pandemic travel
Mauritius is seeing huge demand from international travellers, and so this easing of restrictions has come at an opportune time. The Mauritius Tourism Promotion Authority reported that the country reached 500,000 travellers since the borders reopened, and that, with the easing of sanitary measures, bookings for the second half of 2022 will be stimulated. This has the potential to be positive for the Mauritian tourism industry, with targeted marketing building on the fact that the country is a popular destination for sun and beach holidays. This holiday type is the most taken holiday type by global travellers, according to GlobalData's 2021 Q3 Consumer Survey, with 57% of global respondents stating they take holidays of this type. As a result, this move could enable Mauritius to maintain the competitive advantage it has over its global counterparts that reopened at a later stage.
Balance is key for Mauritius' tourism recovery
Although the removal of testing is good news for the Mauritian travel industry, governmental authorities need to exercise some caution and ensure contingency plans are in place. Measures to be removed include the testing of both vaccinated and unvaccinated travellers when travelling to the country, as well as the need to wear masks in most public spaces. However, with the threat of future Covid-19 variants, the Mauritian government needs to ensure it can quickly reintroduce and scale up testing measures if another wave of the virus occurs. Moving forwards, it will be a balancing act for authorities as the world learns to live with the disease.
Communication and collaboration with travel and tourism companies across Mauritius is essential. Nevertheless, Mauritius' removal of pre- and post-travel testing could potentially make 2022's summer tourism season a pivotal one for the country's tourism industry recovery.