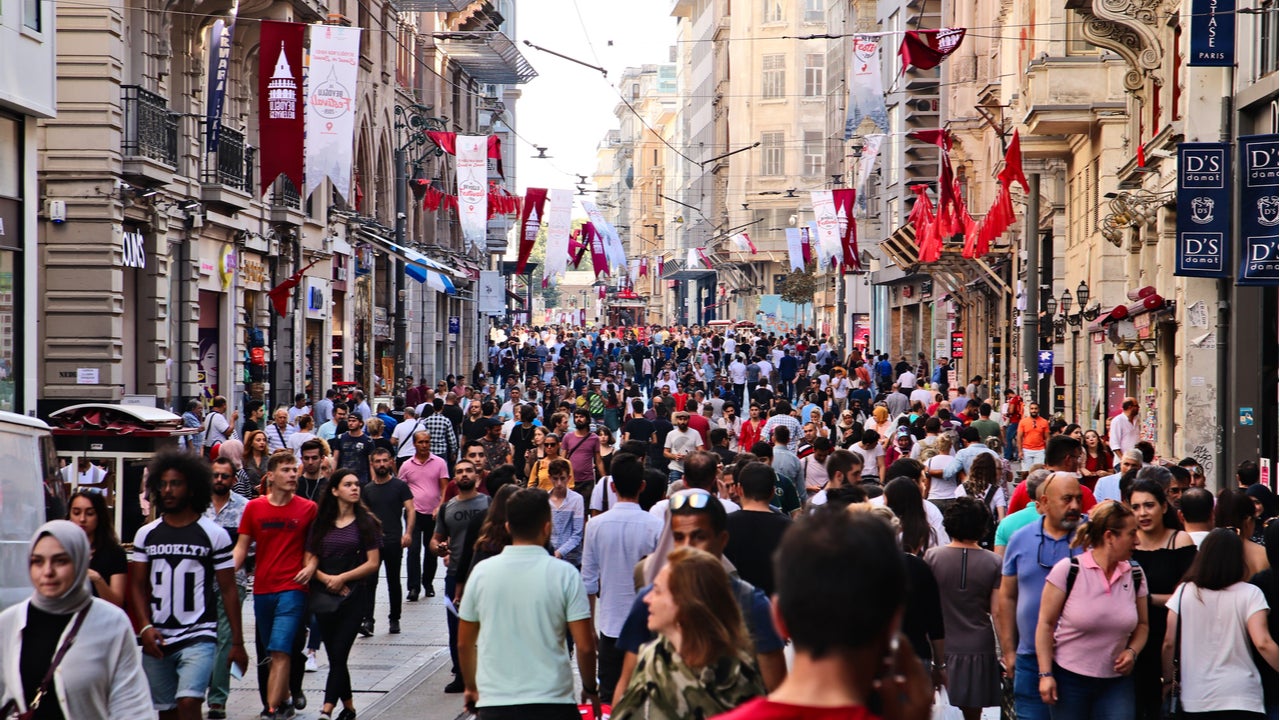 Smart technologies can help tackle overtourism by improving capacity and enabling resource management.
Listed below are the key strategic trends in tackling overtourism theme, as identified by GlobalData.
Adjusting the destination image
The mindset behind tourism strategic policies has been to attract more tourists, generate more revenue, and increase exposure. Such an approach has attracted the wrong kind of tourists and encouraged disruptive behaviour.
Many destinations have striven to adjust their image to diversify and attract new markets in order to shift away from a particular tourist type, which is a key element mentioned by destination marketing organisations (DMO) in post-pandemic travel. Destinations that were once identified as mass tourism hubs have now stated that they intend to encourage more responsible travel and are adjusting their respective imagery to promote this change.
Banning tourism
Destinations that were once tropical paradises potentially suffering from 'undertourism' have encountered rapid surges in inbound visitors, urging authorities to ban tourism altogether. The toll on both the environment and local living in these cases has been considerable. The lack of an effective tourism strategy has led to these extreme decisions.
Crowd management
Managing crowds through allotting time slots and limiting the duration of a visit to an attraction is now a common trend seen to battle overcrowding. It reduces waiting times for visitors and minimises environmental impacts but can result in a better experience for all.
Informing tourists
Informing tourists sounds too simple to make a difference but it has potential. Tourists are vowing to be more responsible in the 'new normal' post-Covid-19. 'How ethical/ environmentally-friendly/socially responsible a product/service is' influenced 76% of global respondents according to GlobalData's Covid-19 Recovery Survey in December 2020.
Signage is a typical measure that is introduced when natural attractions have become overcrowded or suffered environmental degradation due to an increase in visitors. Stricter protocols and increased signage are also more commonly seen in city destinations worldwide.
The sustainable management of resources
Overtourism is leading to a global push towards utilising more renewable energies. The Sustainable Aviation Fuel Users Group formed in September 2008 now has 25 members working to accelerate the development and commercialisation of sustainable alternative fuel for aviation. Further, leading hotel chains have embedded sustainability as a core pillar of their businesses.
All these efforts are working towards a more sustainable tourism sector. Every action from technological advances to reducing carbon footprint will reduce the effects of overtourism on the environment.
Tourist tax
Most destinations worldwide now require tourists to pay taxes when they arrive in a destination. Thailand, Croatia, Greece, the Balearic Islands, Rome and the Mexican State of Baja California are to name but a few that have levied tourist taxes on visitors arriving in their respective destination. The theory behind launching a tourist tax is simply so it can raise funds to offset some of the negative impacts of tourism.
Steps taken to introduce tourist taxes will not tackle overtourism on its own but can mark a stepping stone for a city or destination to maintain the area's tourist sites and attractions. The additional cost may deter some from traveling.
Second city tourism
Second city travel is exploring a country's lesser-known destinations in a bid to venture away from typical tourism hotspots. It reaps benefits across the travel supply chain, helping reduce overtourism within the respective destination and protecting the natural environment. Promoting second city tourism for destinations can enable a more regional spread of tourism spreading the economic benefits and minimising environmental degradation in one concentrated area.
Smart technologies
Smart cities can generally affect three different areas, all of which will undoubtedly contribute to more responsible management battling the effects of overtourism. The concept of 'smart cities' has been circulating the travel sector for some time and it boasts exciting opportunities for tourism attractions, which is likely to create lasting impacts on city infrastructure, travel, and planning. Technological/smart solutions alone are important, but these will not completely solve the issues of tourism congestion. These solutions need to be utilised with other strategies at play such as increased stakeholder engagement.
Specialised tour operators
Mass tourism focuses on a large number of tourists, all commonly doing the same activities in one centralised location, and is commonly associated with overtourism. The most apt example here is the 'sun and beach' holidays whereby tourists visit a location simply, for the sun and beach.
The desire for this form of experience has been dwindling over recent years as both Millennials and GenZ have been singled out as prime adopters of the experience economy, niche tourism, and sustainability. It has led many tour operators to specialise in more responsible travel experiences. More specialised tour operators, homing in on individuals' desires to travel in more responsible ways can identify as a pivotal development in tackling overtourism.
This is an edited extract from the Overtourism – Thematic Research report produced by GlobalData Thematic Research.