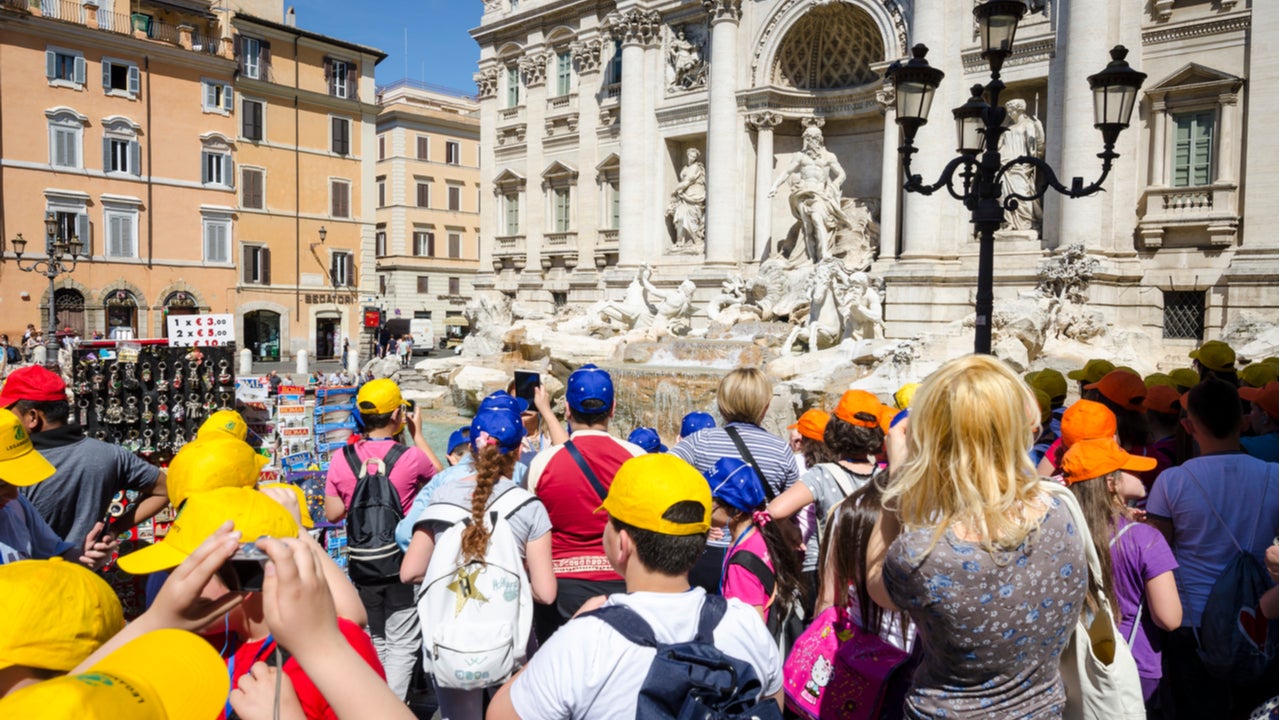 Destinations across the world were experiencing overtourism, before Covid-19 brought international travel to a virtual halt. Engagement and collaboration across the tourism supply chain is essential to build a future without overtourism and ensure responsible tourism post-Covid-19.
Listed below are the key trends that are contributing to overtourism worldwide theme, as identified by GlobalData.
Accessibility
The increase in accessibility ties in with tourists' demands and bucket list aspirations but is also a contributing factor to overtourism. Construction projects related to both airlines and railways can increase the capacity of visitors in one destination either through the creation of airports and railways or through the addition of terminals and railway lines. The increase in capacity can make travel more accessible for a new market or simply, give visitors in one destination more ways to travel.
Covid-19 interrupted the ability to travel, but this impact is not expected continue in the long-term. Accessibility and inter-connectivity between destinations will only continue to grow over the next few years as tourism dependent destinations seek to restore lost tourism revenues. The risk of overtourism threatening destinations, attractions and resorts will only accelerate as long as accessibility continues to increase.
Low cost evolution
Low cost evolution has made travel more easily accessible for the masses. Airlines, for example, have decreased airfares, while lodging providers have launched budget accommodations, and online travel agents (OTA) have introduced holidays on a budget and price comparison websites. These trends have contributed to overtourism, although it has created a fairer and more equal society.
Growth of the sharing economy
The entry of Airbnb and Uber into the travel industry over the past decade has disrupted the sector and also led to overtourism. The increase in 'professional renting' supported by Airbnb can price out many locals from living in popular cities due to the shrinking of the property market.
Short term rentals are becoming more financially attractive for property owners, but there is no incentive for them to rent to locals. Property owners can make five times as much renting to tourists as to residents.
The heightened demand for sharing services such as Airbnb, may even see more destinations encourage home-sharing rather than increased hotel construction. Better management and organisation will be essential to avoid any future host resentment to achieve this.
Social media and 'instagrammability'
The meteoric growth of social media platforms such as Instagram, Facebook and Twitter over recent years has had a profound impact on how individuals choose their travel destination. The 'instagrammability' of a destination is now a prime motivator for many and has increased exposure of the places to travel worldwide while contributing to overtourism. The power of social media has now given destinations and travel businesses the power to extend their marketing outreach to individuals worldwide.
Experience economy and the 'bucket list' mentality
Younger generations are no longer as driven by products or services but are more loyal to their own needs. Many individuals now have a bucket-list mentality when it comes to travel and listicle articles continue to roll out stating 'the top 10 destinations for this' or the 'top 5 for this', etc. It has led world renowned attractions such as the Great Wall of China, Machu Picchu, the Taj Mahal, Chichen Itza to experience the woes of overtourism.
Group travel
More than 22% of total outbound trips in the last 'normal' tourism year in 2019 were made by groups. Large tour groups contribute to the level of economic activity within a destination but can also cause further traffic congestion, pollution and general disruption. Individuals travel in groups to meet people with common interests such as backpacking, adventure, culture, etc. or simply for the comfort of having other people around them.
For some destinations, tour buses with large groups can be one of the worst tourist types to attract. Rome for example, banned tour buses from entering its city centre in January 2019 to not only protect the archaeological and historical heritage but to combat air and noise pollution.
Cruise industry
Prior to Covid-19, cruise ships were the bane of many a destination. Popular cruise destinations could receive one to five ships all at once from 5,000 to 20,000 individuals disembarking at the same time. The excursions that these passengers choose provides limited local economic benefit as cruise companies typically book with local excursion providers, who are subject to paying out commission to the cruise ships thereby reducing potential profits.
The relationship between destinations and their cruising partners will have to change for the better in post-pandemic travel. Destinations need to take back control by limiting the number of ships, demanding ships to stay in port for longer and increasing taxes dependent on the number of inbound cruise passengers.
Festivals and events
Noise, anti-social behaviour and crowded infrastructure are issues as the festivals are ongoing while plastic straws and cups, glitter, and abandoned tents are huge problems after festivals finish. As these festivals are often in rural areas, wildlife can also be negatively affected.
The Covid-19 pandemic caused festivals worldwide to be cancelled during 2020. Post-pandemic, events are only likely to resume with respective health and safety measures in place including social distancing and capacity management which has opportunity to better manage the impacts, leading to a lesser risk of overtourism.
Films and media
Featuring in a film, a TV show or even a music video can exponentially raise the profile of a destination. BBC's Drama television series 'Poldark' was filmed and based in Cornwall. The scenic shots included in the film put Cornwall in the international limelight, propelling fans all over the world to visit the coastal destination. Filming locations such as Northern Ireland, Croatia, Iceland and Spain noted an influx of travellers due to association with the programme.
This is an edited extract from the Overtourism – Thematic Research report produced by GlobalData Thematic Research.