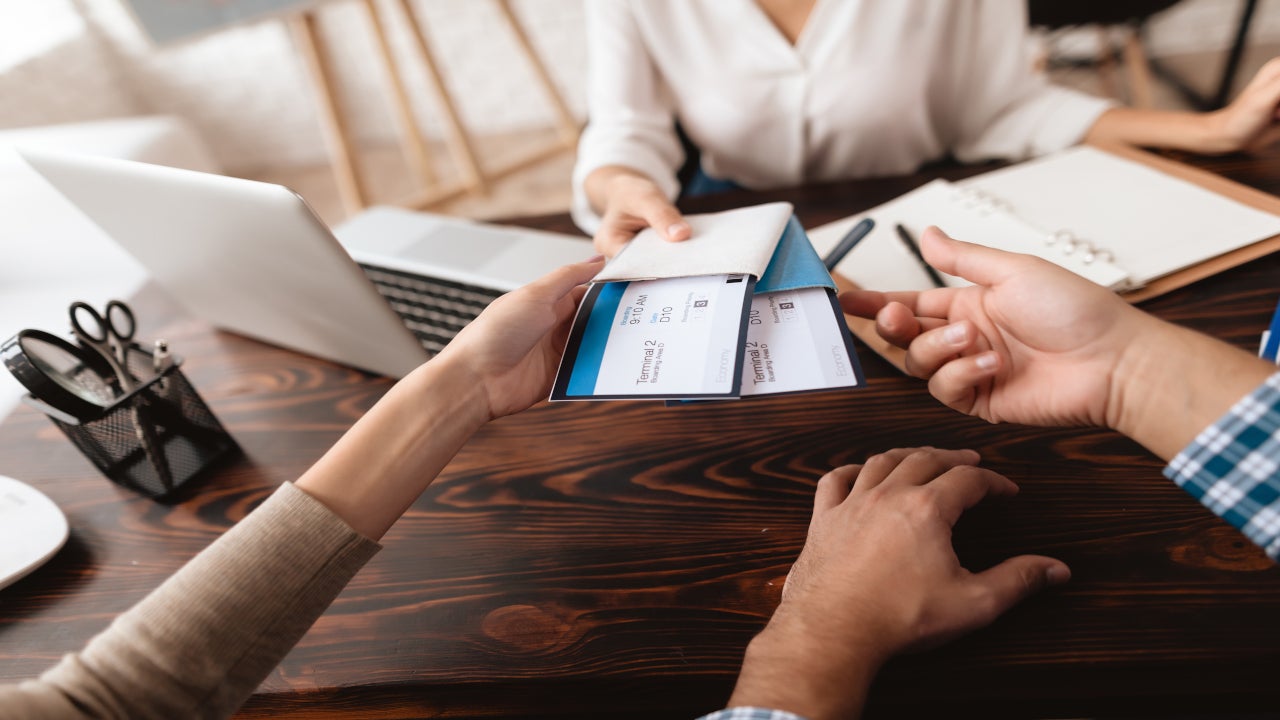 Companies who hold a winning personalisation strategy also have the ability to optimise operational efficiency, understand each customer, smartly allocate marketing budgets, and unlock more precise campaign targeting.
Company Trends
Listed below are the key company trends impacting the personalisation in travel and tourism theme, as identified by GlobalData.
Core element in strategic development
Across the travel and tourism eco-system, there is one common goal – to offer customers the 'ultimate experience'. As a service-led sector, personalisation has long-standing been at the heart of the majority of CRM (customer relationship management) strategies.
Out of 135 leading travel and tourism companies, GlobalData's Company Filling Analytics database found that 'Personalisation' has been mentioned 179 times in 2020 alone. Company mentions in relation to this theme have in fact fallen by 32% in comparison 2019. Surrounded by on-demand services, younger generations now commonly expect a personalised service so companies are also simply expected to integrate this into business strategies.
Wealth of experiences to personalise
The majority of the channels with which a customer interacts can be personalised, from websites, mobile apps, online ads, online chats/forums, call centres and even in-store branch communications. Simply monitoring activities however is a head start, but there is a need for omnichannel management to cross-reference data and fully understand each user.
Omni-channel engagement
A report by Amadeus, a major IT provider for the travel sector, identified in 2015 that JetBlue had 'upped' its ability to deliver a consistent and immersive experience with multiple channels functioning in tandem. The JetBlue app then extends this experience, leveraging geo-location capabilities to keep consumers informed about important travel information in real-time.
Creating the 'hyperpersonalised' experience
Hyper personalisation typically involves not only engaging customers from multiple touch points but using new technologies to ultimately curate the 'perfect trip' through one central platform or a 'one-stop-shop'.
In each industry across the travel and tourism sector, there is evidence that all operators are attempting to create a form of hyper-personalised experience. As time passes, the 'hyper-personalised' experience is more likely to be seen in marketing tactics, promoting experiences whether with an airline, hotel, or an attraction operator as a 'one-stop' shop for all travel purchases.
In-personalisation remains relevant
A MasterCard-sponsored Harvard Business Review report found that more than half of respondents cited customer personalisation as an important way to drive revenue and profits. This was not solely focused on online interaction however; the same report identified that in-person customer experience is the 'number two' driver of personalisation return on investment (ROI) today ranking ahead of online customer experiences and just after tailored product offerings and recommendations.
Airlines are using in-flight personalisation strategies to further pinpoint 'pain-points' in the customer journey and ease the experience. Hoteliers are still looking to 'surprise and delight' guests when in-house through following social media accounts' real time updates alongside generally, conversing with guests.
Loyalty schemes with a prime market focus
Younger generations are recognised as being the most open to personalised and tailored recommendations, but the least likely to participate in a loyalty scheme. This saw Marriott launch 'Marriott Bonvoy' in 2019, a loyalty scheme that differentiated from others.
Young travellers were able to place a bid on over 120,000 experiences that can build up during the frequency of their visit eventually earning enough points to attend festivals – an example being the 'Coachella festival', a music and arts festival in California.
Targeted emails
Email marketing campaigns can be identified as one of the simplest and most obvious forms of personalisation for all companies, but nonetheless can still be effective. Utilising data, customers can be contacted by name following up a previous visit to a website or can generally be sent at the 'right time'.
Digital partnerships
In order to become more technologically savvy and fully interpret the most out of both first and third party data, it is now commonly seen for all major travel and tourism companies across the supply chain to be partnering with leading technology providers. The lines between technology and tourism are becoming increasingly blurred as companies strive to get the most out of their data and effectively interpret it to not only service individual tourists but actively understand the end-user and their preferences.
Real-time customisation
A recurring trend seen with companies across the travel and tourism supply chain is to effectively target customers 'at the right time' or 'opportune moment' to not only increase customer engagement but to also upsell and offer further amenities to boost revenues. Digital partnerships are key in this area having aided companies in identifying when that 'opportune moment' is. easyJet's partnership with Valtech is a key example here, as the digital operative enabled the airline to maximise its non-seat revenues in real time.
Increased hiring in data driven roles
The travel and tourism sector holds myriad personal customer data that if utilised productively can assist companies in creating more tailored and memorable experiences. There is clear evidence that in order to offer these timely recommendations and to fully interpret/understand data the leading companies within the travel and tourism sector have increased hiring in data driven roles.
According to GlobalData's Jobs Analytics database, job postings with the highest number of open/active roles are related to major technology themes such as AI, the Cloud, Big Data and IoT.
Early adoption of 5G may reflect key leaders in personalisation
With 5G technology, the tourism sector will become more connected on every level resulting in greater efficiency with regards to information processing and machine responses. The aviation, lodging and attraction industries are beginning to consider the integration of 5G technology into their services over the next few years.
This is an edited extract from the Personalisation in Travel and Tourism – Thematic Research report produced by GlobalData Thematic Research.