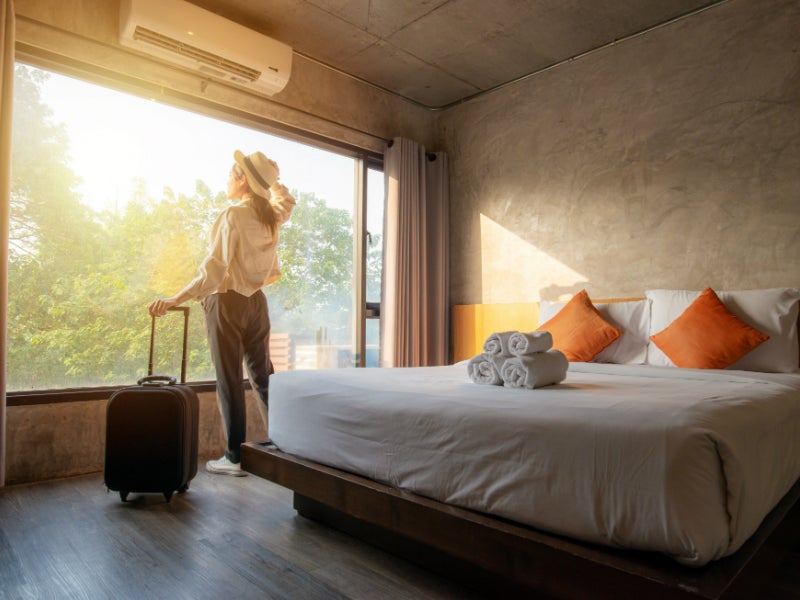 Hotels are beginning to feel the full force of Covid-19 and tourism-reliant destinations may be the first to suffer.
It is becoming increasingly likely that the number of hotel closures will surge in the coming weeks, companies in the lodging sector are now feeling the full impact of Covid-19. RevPAR declined 20% at New York hotels during the week ending on 7 March.
The global impact of Covid-19
The hotel industry had not been hit as hard financially and as instantaneously as other players in the tourism sector such as airlines and cruises. This may be set to change. A growing number of governments across the world are beginning to demand social isolation and travel restrictions are being tightened on a regular basis. Consequently, RevPAR is likely to plummet further as occupancy rates fall.
Originally, hotels were taking a hit due to the cancellation of major MICE events. The direct, economic loss from the cancellation of major conferences around the world, including Google I/O, Facebook's F8 event and the Mobile World Congress, had been viewed as a serious but short-term impact for the hotel industry.
Many hotels possessed the strategical know-how and financial backing to navigate successfully through these event cancellations and rely on the summer period to boost revenues. However, due to the current travel restrictions in place, tourism demand this summer looks likely to be severely impacted as consumer confidence will be stunted. This will leave many hotels struggling to stay afloat.
Hotel guests are a necessity for tourism-reliant nations
The impact of hotel closures is likely to be even more severe for tourism-dependent economies such as Thailand. Tourism is a highly important contributor to the nation's GDP. According to the WTTC, Travel & Tourism contributed $109.5bn and approximately 6 million jobs to the Thai economy in 2018.
Additionally, China is its main source market. According to GlobalData, 11.5 million Chinese visited Thailand in 2019, this was more than twice the number from Thailand's second most frequent source market (Malaysia).
As large parts of China have been in lockdown since January, this will have had a disastrous effect on Thailand's tourism industry and the wider economy. GlobalData predicted a CAGR of 8.9% in Chinese visitation to Thailand between 2019 and 2023, before the Covid-19 outbreak. This growth percentage is likely to now be substantially lower.
Upscale hotels that have just opened in Thailand such as the Melia 'Koh Samui' may be significantly affected. Chinese consumers make up the majority of luxury travellers in Thailand. This issue will add to a growing list of problems for Melia, after already having to shut a number of hotels in China.