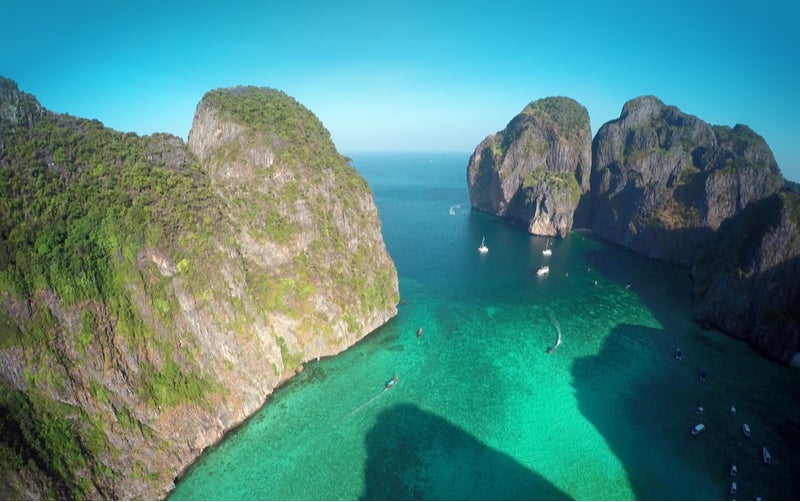 For many tourists the appeal of being able to act out their favourite scenes at the same location as their on-screen heroes is proving too great a temptation to ignore.
Although a relatively new phenomenon, 'set-jetting' has become an extremely popular reason to travel in recent years.
Croatia's former Mayor of Dubrovnik, Andro Vlahusic, said in 2015 that Game of Thrones, an HBO medieval fantasy drama, had contributed to around 5% of the city's annual growth in tourism. Iceland as a whole has also seen a boost in tourism due to the much-loved show.
This rise in tourism may be a short-term positive for local economies as overcrowded locations can put intense pressure on infrastructures that are not necessarily prepared for it. To combat the strain, local authorities must be prepared to put restrictions in place on the number of tourists that visit an area at one given time.
Meanwhile, long-term overtourism has the power to alienate locals, while threatening the local culture and heritage. A recent study, for example, revealed that many Cornish residents feel the 'Poldark effect' poses a serious threat to Cornish identity and may also be leading to an inflated cost of living. Poldark is a popular BBC 18th-century drama series.
Film and overtourism
The increased demand for television and film-related tourism has driven growth in services such as location tours, themed food offerings, visitor experiences, screenings, exhibitions and fan events, all of which helps to ensure the number of visitors to the area remains high.
Consequently, locations such as Skellig Michael in Northern Ireland, which featured in 'Star Wars: The Last Jedi', welcomed 17,000 tourists in 2017, a 5,000 person increase from the previous year. Furthermore, 13% of visitors to Cornwall cited Poldark as one of the key reasons for their visit.
Damage to culture and environment
A key issue many 'set-jetting' locations face is how to handle a wave of new tourism in a relatively small space of time. This puts enormous strain on infrastructure which ultimately cannot cope, as with the case of Maya Bay, on a small island in southern Thailand, made famous in the 2000 Leonardo DiCaprio film, The Beach, which Thai authorities say will now remain closed until 2021.
Local governments will most likely continue to welcome large amounts of tourists. However, they must seriously consider restrictions before much of the damage becomes irreversible.
Iceland's experience of tourist was also affected following reports of litter, bodily waste and toilet paper being found in prime locations.
Failure to deal with the short-term consequences of overtourism brought about by popular films and TV series could, therefore, impact the wider tourism industry, eroding growth caused by set-jetting.