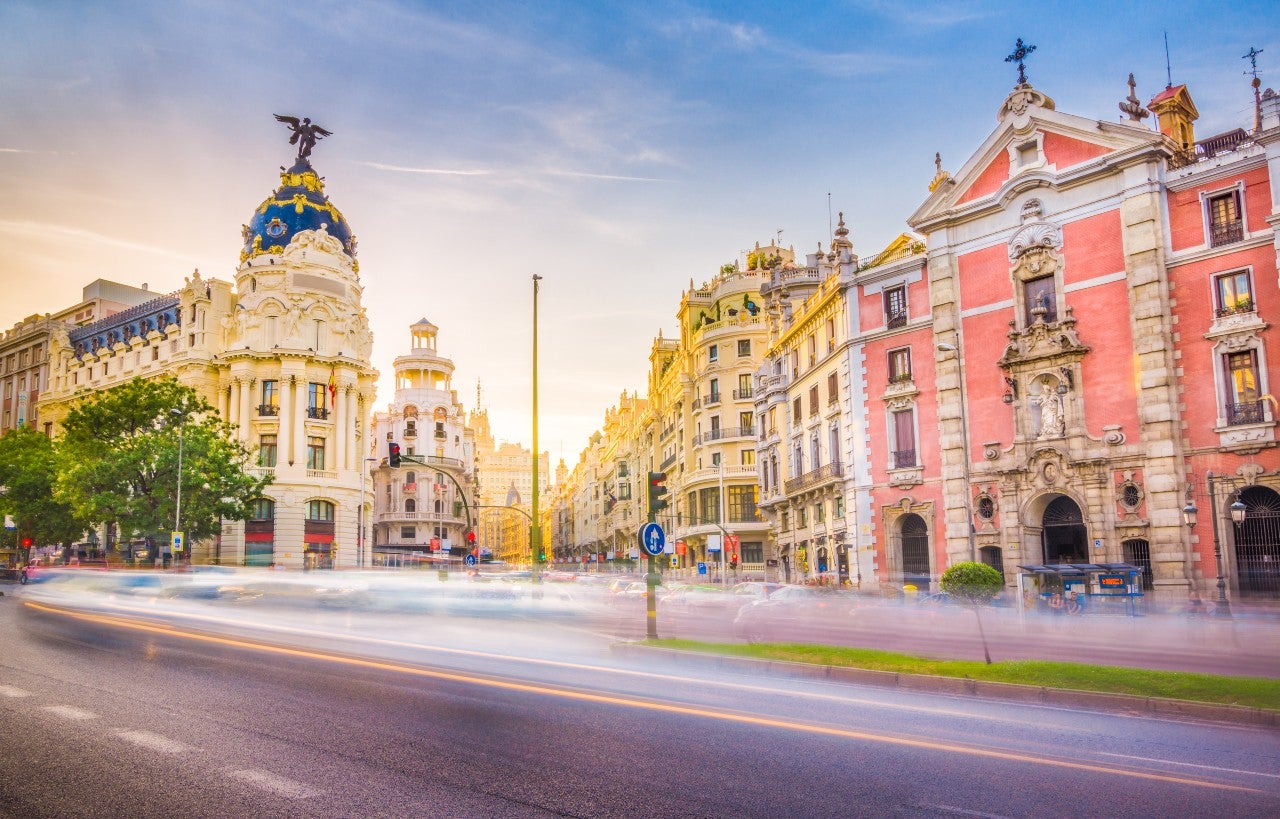 Sonder's European expansion plans have not been halted due to Covid-19, showcasing a resilience and awareness it has been demonstrating throughout the pandemic.
Ambitious growth plans in strategic markets
After already signing properties in the Scottish and Irish markets, Sonder is strengthening its European expansion strategy by exploring the Spanish market, with a keen eye on Madrid and Barcelona. Most recently, the company announced it will manage an apartment building in Madrid city center, which will hold 22 tourist apartments.
According to GlobalData's City Profiles Database, total visitation to Madrid (domestic & international) increased at a CAGR of 2.5% between 2017 and 2019, showcasing strong tourism demand pre-pandemic, in a city that is very much mature as a destination. Sonder will be hoping that leisure demand for city breaks will swiftly return to Madrid when it fully opens back up to tourists. However, this hope does carry an element of risk as many tourists may continue the new travel trend of holidaying domestically in rural locations in 2021, which could hurt occupancy rates for at least the short term.
As well as being attractive city break locations for leisure tourists, Madrid and Barcelona are successful MICE (Meetings, Incentives, Conferences and Exhibitions) destinations, which will play in to Sonder's hands when this type of tourism recovers. According to GlobalData's Traveler Demands and Flows Database, MICE and all other forms of business travel in Spain increased by 6.1% YOY in 2019, with Madrid being named the 'World's Leading Meetings & Conference Destination' at the 26th edition of the World Travel Awards in 2019. Sonder already has a proven track record with business travellers, before the pandemic it had expanded its presence in New York City, stating about one-third of its stays were from corporate travellers.
Reacting quickly to change in traveller demands
Sonder is in a position to expand in 2021 due to a successful 2020, in relation to the vast majority of other major lodging companies. Its awareness to react to the new traveller's need of extended stays allowed the company to navigate successfully through the first major peak of the pandemic, offering discounts of up to 45% for longer stays in order to capitalise on this trend.
Sonder's business model naturally lent itself to other changes in demands caused by the pandemic, through offering private flats and apartments which reduce the risk of social mixing. Sonder also offers contactless check-ins, professional cleaning services, in-suite laundry and 24/7 support through a mobile app. These additional services meet changes in demands such as the increased need for privacy, seclusion, cleanliness and hygiene, and reduced face-to-face interaction with staff.