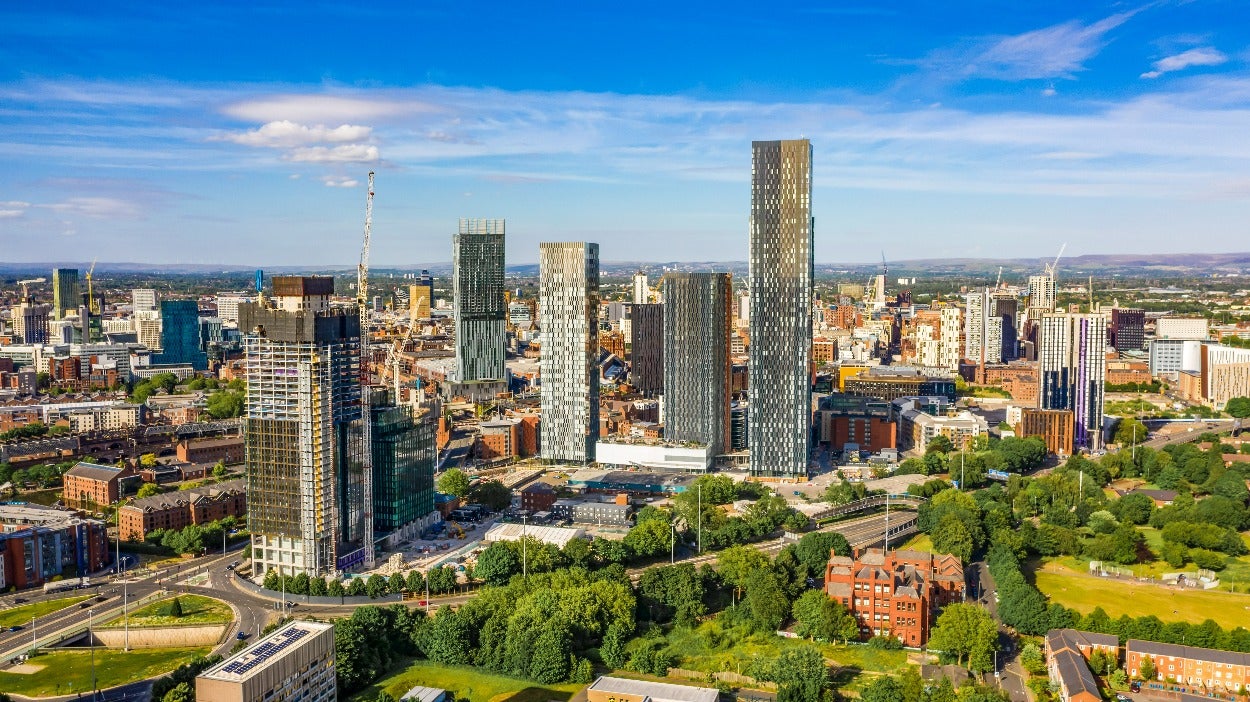 The City of Manchester in the UK is looking forward to an optimistic future in tourism with plans to redevelop areas of Deansgate, Ancoats and Castlefield, amongst many other areas in a bid to attract more tourists and residents to the area. Exciting developments will see an array of new hotels, skyscrapers and attractions which are set to be opened by 2022, ready for the domestic tourism boom and recovery of the international travel industry in 2023.
Developments will help rejuvenate the UK city break market
Research shows that city breaks are immensely popular with tourists globally, which puts Manchester in a strong position to attract domestic and inbound tourists. According to a Q3 2021 GlobalData Global Consumer survey, 38% of global respondents typically take a city break holiday. Incidentally, this was the second most popular form of holiday behind 'sun and beach' vacations (57%), highlighting its appeal to the mass market.
The pandemic has upended travel, with both inbound and domestic tourism falling in the UK by a combined 64%, according to GlobalData's Tourism Demands and Flows Database. However, 2021 saw a gradual recovery, giving Manchester's tourism businesses reason to be cautiously optimistic for 2022 and 2023, especially considering the UK's projected domestic tourism boom for this period. Considering the additional investment within the city, Manchester is potentially in a perfect position to attract returning and new tourists as the pandemic eases as the city continues to innovate and redefine itself.
Overall, the modern architecture, industrial heritage, and new attractions, including a contemporary art museum, National Trust heritage site and 6.5-hectare park in Mayfield, will help Manchester differentiate itself from other cities in the UK. As 2022 progresses, these new attractions alongside hotel and skyscraper developments will attract tourists from all over the UK and Europe seeking a fashionable alternative to the traditional cities of Europe.
Manchester is building on its success
Manchester has become a powerhouse for tourism in the Northwest of England, helping the region reach 12.5 million overnight domestic tourists in 2019, according to GlobalData's Tourism Demands and Flows Database. Furthermore, Marketing Manchester reported tourism spending in the city to be approximately $6.5 billion in 2018, making it one of the UK's most valuable destinations. The city's skyline has transformed in recent years thanks to the construction of Beetham Tower (Hilton Manchester Deansgate) and, more recently, the construction of Deansgate Square, which houses a cluster of four skyscrapers which has transformed Manchester's skyline. As we move to more hopeful times in the travel industry over the next 12 months, Manchester will be a frontrunner as the ideal city for a break in the UK.