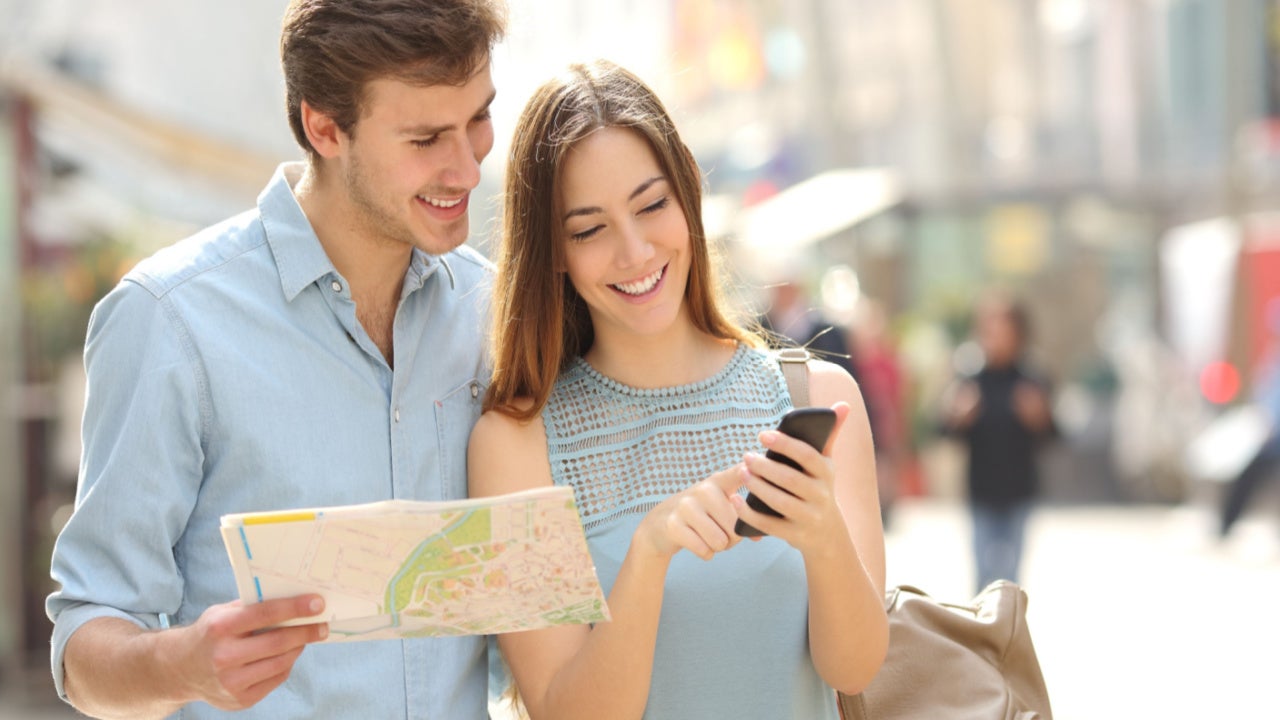 The increase in mobile internet subscribers globally has led to an increase in the demand for travel apps, companies with most mentions of travel apps in their filings, hiring activity related to digital payments, and travel app patent publication.
Listed below are the key industry trends impacting the travel apps theme, as identified by GlobalData.
Travel apps and loyalty schemes
Travel apps and loyalty schemes tend to go hand in hand. Travel companies attempting to lure customers into using schemes, such as reward programmes, have a greater chance of conversion when a customer is already engaged with their app. After a customer has used the app to purchase a service or product, loyalty programmes can then be directly promoted that offer perks to the customer such as discounts and ensure repeat business for the company in question.
Most major travel companies run rewards programmes, and companies that are more popular with specific age cohorts will often tailor their app-based reward programmes to meet the needs of their customer base. According to Oracle's 2020 consumer research, millennials find the most value in member-only perks such as free shipping and personalised experiences, boomers are more interested in VIP treatment than any other generation, and Gen Z is more likely to value milestone rewards in comparison to any other age cohort.
Subscription model
Particular travel companies with strong app offerings are now moving to subscription services. Subscriptions and memberships represent a compelling way for travel companies to create lasting relationships with travellers, as consumers who buy into subscription services are committed beyond just a one-time purchase. The value and convenience enjoyed by members have the potential to outweigh a monthly subscription or membership fee as travellers can access instant savings, discounted stays, and personalised travel advice. Subscription models also allow app-focused travel companies to encourage a relatively predictable and stable stream of revenue.
App-based giant TripAdvisor launched its subscription programme TripAdvisor Plus in March 2021, following a soft launch to a small number of US consumers in December 2020. However, large hotel chains were dissatisfied with the initial model, which had to be revised as of Q4 2021. For travellers, TripAdvisor Plus offers deals on over 100,000 hotels, 10% off more than 400,000 things to do worldwide, and the ability to level up travel by unlocking insider savings, personal service, benefits, and perks, for an annual membership fee of $99. The subscription service is only available in the US as of December 2021; however, it is reported that it is being rolled out in other countries soon.
Low-cost evolution and travel apps
Travel apps have been heavily adopted by tourism companies operating in the low-cost market. Low-cost companies will attempt to shape the purchasing habits of travellers by using pricing, distribution, and marketing strategies that cause travellers to act outside of their usual spending patterns and behaviours. The use of travel apps can often inspire impulsive purchases through the provision of app-only offers that are pushed to users that have been active on the app but have not purchased a service or product.
Additionally, having a travel app is a cost-effective way of creating personalisation for budget travellers, which is an aspect of service that is not strongly linked to the low-cost evolution. For example, many low-cost providers allow guests to purchase ancillary services or products after their initial purchase, which creates additional revenue for the company and a more customised experience for the customer.
Apps also act as a convenient way for travellers to store all their booking documents and itineraries in one place, and destination marketing organisations (DMOs) can also use this technology to suggest what travellers could do or see when they are visiting.
Seamless experiences
Seamless travel apps have been a crucial element in the traveller's journey for some time, but their importance will only intensify in the 'new normal'. The desire for seamless travel experiences heightened during the pandemic, with travellers searching for easy-to-use platforms, where they can be inspired and informed about where to travel to and how to do it safely. There is a growing demand for travel apps that can encompass all elements of a trip into a one-stop solution with omnichannel connectivity offered, from simplifying travel requirements and transactions to booking excursions during a trip.
The desire for contactless technology that is provided by travel apps is strong amongst global consumers. GlobalData's Covid-19 Recovery Survey found that in the new normal, 55% of respondents would only pay for products/services using their card or mobile phone, rather than cash. The same survey also revealed that 60% aim to 'start or continue' making banking transactions online in the new normal.
Push notifications
Apps offer a distinct benefit to travel companies by giving them the ability to push content to users that have downloaded their app in the form of a push notification. This functionality, if allowed by the user, offers companies an easy way to promote products, last-minute deals, and travel advice. Even though this strategy can be facilitated through email marketing, this requires the traveller to open the email app, find the email, and then get the information. On the other hand, push notifications also allows a higher click-through rate and improved engagement from customers.
The power of push notifications for travel and tourism players should not be underestimated. Many major low-cost travel providers such as Ryanair use push notifications to let their app users know when a flash sale is currently underway. These notifications also inform customers about the changes in departure times, or changes in travel advice from destinations where a customer maybe flying to, as the notifications are sent in real-time.
Challenger apps
App-focused online travel agencies (OTAs) run asset-light business models that solely rely on web-based functionality. This creates low barriers to entry and makes the sector ripe for disruption. New market entrants, or players that experience rapid growth, can take away market share from major players, which acts as a substantial threat.
Hopper experienced strong growth in 2021. In July alone, about 1.3 million US consumers downloaded its mobile app, giving the OTA vast amounts of data. With this increased volume of data, buying patterns, demographic data, and users' social behaviour can be analysed to inform marketing campaigns. By creating the right campaign through the collection of more data, Hopper can fuel engagement, increase revenue, and boost customer satisfaction.
Hopper and Booking.com were each responsible for 27% of travel booking app downloads in Q2 2021. Hopper grew its market share by eight percentage points in the quarter compared to its 2020 level, while Booking.com's share dropped by three points during the same period. However, collectively, Expedia Group's mobile apps dominated the download chart in H1 2021. This shows that the growth of challenger apps such as Hopper will be monitored by the likes of Expedia Group and Booking Holdings.
This is an edited extract from the Travel Apps – Thematic Research report produced by GlobalData Thematic Research.