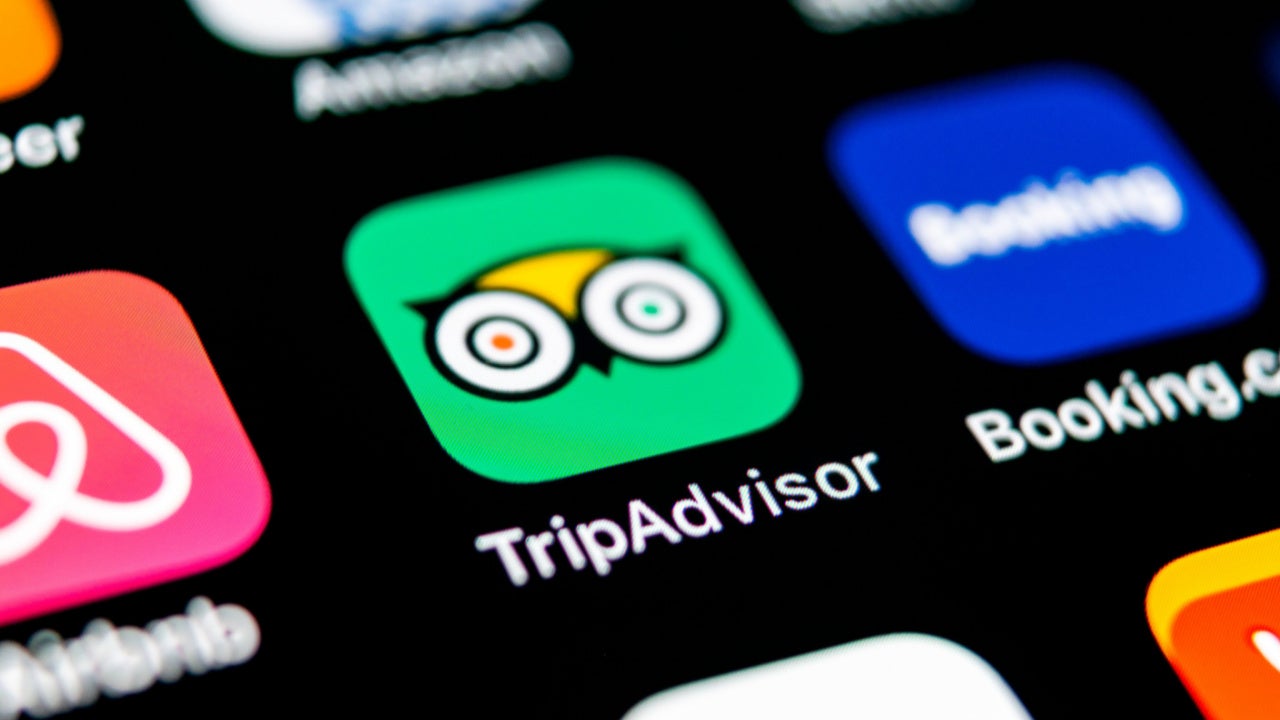 Travel apps have improved the ease and convenience of travelling, while online providers have increased their chances of repeat business by creating loyalty programmes that are often integrated into these mobile apps to encourage ongoing engagement. However, several nations are banning apps due to concerns over security and privacy. As cyberwars increase in frequency and duration between countries, it is likely for travel apps to be swept up in the conflict.
Listed below are the key regulatory trends impacting the travel apps theme, as identified by GlobalData.
App bans
Mainly due to concerns over security and privacy, it is now not uncommon to see national governments banning apps from being used in their country. For example, since June 2020, the Indian government has banned around 224 Chinese apps, starting with about 59 apps in its first round of bans, including popular applications like TikTok, Shareit, WeChat, and UC Browser.
Travel apps can also get caught up in these bans, as seen with TripAdvisor. In 2020, The Chinese government removed 105 apps from its app stores as part of a campaign to get rid of antisocial content. Most of the banned apps were Chinese but the US travel app TripAdvisor was also included. This raised eyebrows as TripAdvisor's brand in China is managed by a strategic partnership between TripAdvisor and Chinese company Trip.com Group, which owns a majority share.
In 2018, China blocked Marriott's app and website for a week. The decision came after the company appeared to list Hong Kong and Macao as individual 'countries' on its platforms, which disgruntled Chinese officials. As cyber-wars are likely to increase in frequency and duration between nations across the globe, app bans may become more commonplace, with travel apps being swept up in the conflict. This could create serious implications for companies that rely heavily on revenues being generated through their apps.
Covid certification
Many national governments still require Covid certification from inbound travellers for entry to be granted, and in some cases, for tourists to enter public places when they are in a destination. This type of certification is now provided through the use of mobile apps, which gives travel apps another use case.
For example, the Federal Office of Public Health in Switzerland created the Covid Certificate Check. It is the official app for checking Covid certificates in Switzerland. Developed by the Federal Office of Information Technology, Systems and Telecommunication on behalf of the Federal Office of Public Health, the app checks the validity of certificates, which helps businesses to be Covid-secure and travellers to prove they are vaccinated.
Covid certification apps have also been created by global travel associations to encourage a unified approach to proving Covid-19 vaccination and supporting the recovery of travel and tourism sectors. The IATA Travel Pass offers a way for travellers to check the requirements for their journey, receive Covid-19 test results and scan their vaccine certificates, verify that these meet the destination and transit requirements, and share this information with health officials and airlines before departure.
The app was intended to support the recovery of the global airline sector and help passengers to avoid queuing and congestion for document checks. However, reviews of the app on Apple's App Store are overwhelmingly negative, which shows that many of these Covid verification types of the app still need to be developed to create satisfactory user experiences.
Anti-competitive practices and travel apps
In May 2021, Expedia Chairman Barry Diller stated that his company, and others like it, are "overcharged in a disgusting manner" on Apple's App Store. At the time of Diller's comments, Apple took a commission rate of 30% on in-app transactions for large companies. For some smaller developers, the company recently lowered it to 15% after facing substantial backlash. Diller went on to state that Apple has a "quasi-monopoly" along with Alphabet's Google, which operates the Google Play app store.
In-app transactions can only flow through the App Store's payments system, which could be seen as anti-competitive. Due to high commission rates, which have forced large companies to hand over hundreds of millions of dollars to Apple, further regulation is being called for to preserve competition.
In April 2022, the European Commission opened an investigation to assess whether Apple's rules for app developers on the distribution of apps via the App Store violate EU competition rules. The investigations concern the mandatory use of Apple's own proprietary in-app purchase system, which restricts developers from informing iPhone and iPad users of alternative cheaper purchasing possibilities outside of apps. The Commission will investigate the possible impact of Apple's App Store practices on the competition.
These practices may ultimately harm consumers by preventing them from benefiting from greater choice and lower prices, while impacting companies who have to pay a 30% commission on all subscription fees through IAPs (in-app purchases). If Apple is seen to be acting in an anti-competitive way, the practices under investigation may breach EU competition rules on anticompetitive agreements between companies and/or on the abuse of a dominant position.
This is an edited extract from the Travel Apps – Thematic Research report produced by GlobalData Thematic Research.