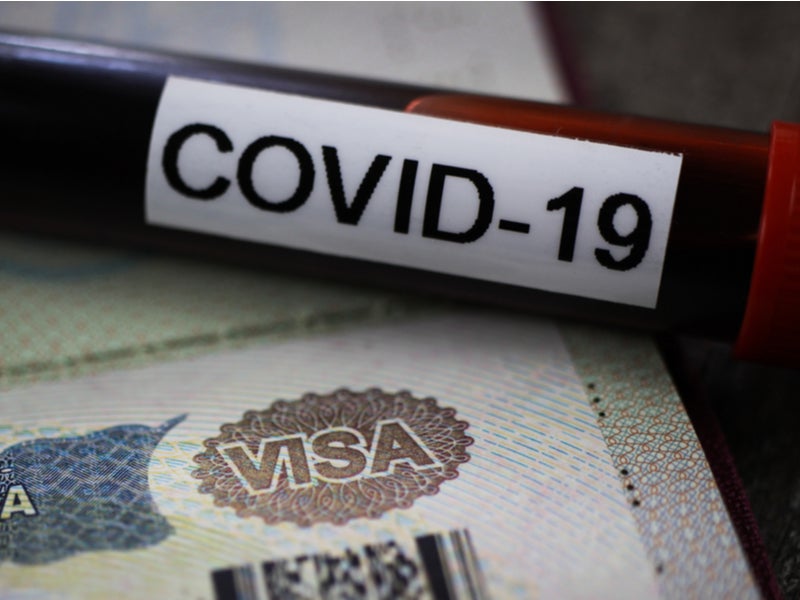 Terrorism and conflict can be a closely knit theme with geopolitics for travellers, as one crisis can be accelerated, subsequently scaling into a more extreme event. Non-governmental organisations (NGOs) actively aid destinations after a war or conflict has taken place. UNICEF for example is a United Nations agency that is responsible for providing humanitarian and developmental aid to children worldwide. Tour operators and travel agents have begun integrating more ethical practices into their strategies and working alongside an NGO is now not uncommon.
Listed below are the key negative trends contributing to geopolitical tensions, as identified by GlobalData.
Political instability hinders tourism development
The majority of global travellers generally avoid destinations that are considered unsafe. The political stability of a destination will be a key factor within the decision process alongside a key driver of geopolitical tension.
This instability can also relate to economic instability in a country decreasing incomes meaning less tourism spending, further affecting government investment on tourism infrastructure.
Regional destinations with typically high macroeconomic and political risks are more likely to engage in disputes – in Asia Pacific destinations such as Turkmenistan, Tajikistan and Uzbekistan have been involved in disputes over the years hindering tourism the development of tourism.
Visa restrictions
A simple visa process can act as another pull factor to a destination if not much time or money is required. When the relationship between countries becomes strained, visa restrictions can be implemented making it more difficult for inbound travellers to venture from a specific destination or region. Destinations are likely to mirror restrictive visa policies using these as a geopolitical tool within travel.
Russia eased visa restrictions in September 2019 for EU citizens, yet excluded the UK traveler market. Over the past few years, tensions between Russia and the UK have been strained following events such as the Salisbury incident in 2018. Before the National security law was imposed in China, Donald Trump threatened that if this was initiated, Hong Kong's current trade and travel privileges would be revoked.
Stricter visa processes not only affect the perception of a destination but will inadvertently affect airlines, travel agents and tour operators.
Border closures
When a conflict arises, border closures can occur, initiated by government to control a crisis, protect, or in light of recent events – to tackle the spread of a pandemic. Closing international borders will not only affect inbound tourism but also affect trade and investment causing catastrophic effects to an economy.
The global outbreak of Covid-19 displays a key example here, as to battle through this warlike period, destinations worldwide closed their travel borders to stop the spread of the virus.
Whitewashing
Whitewashing can be used by destinations when trying to encourage inbound travel whilst risks still remain. The Cambridge dictionary describes this as 'an attempt to stop people finding out about the true facts about a situation'. Foreign Office advice in each country will usually advise travellers whether it is safe to venture to a different country providing information on the risks involved and places to avoid but tourism marketers have repeatedly been criticised in not promoting the whole picture of the risks within a destination leading to 'whitewashing'.
Destruction of tourist sites hinder pull potential
Terrorism and conflict is a closely knit theme with geopolitical tensions and when a war occurs tourism sites can be destroyed. Palmyra, once an important city of the Roman Empire, a recognised UNESCO site and one of the most popular historical sites in the country was destroyed between 2015 and 2017. This was seized by ISIS, a terrorist organisation, which then began destroying the ancient site.
Rising tensions affect wider sectors
The Persian Gulf Crisis poses an example here as what began in 2019 has now escalated to high conflict between the US and Iran. These tensions between both destinations have been taking place around the Strait of Hormuz which links the Middle East's crude oil producers to key markets making up 1/5 of the world oil exports from this corridor.
Higher oil prices across the world will affect all industries dependent on oil. Due to the impact of Covid-19, IATA has already identified that airlines will experience losses of US$84.3bn in 2020; any rise in oil prices will result in higher jet fuel and diesel prices leading to higher consumer air fares, prolonging travel recovery.
Xenophobia
Xenophobia refers to the dislike or prejudice against people from other countries. When this pandemic was in the early stages for many countries in February 2020, the World Travel and Tourism Council (WTTC) urged all to not stigmatise Asian tourists in relation to the outbreak. Anti-Asian racism unfortunately however did occur.
This is an edited extract from the Geopolitics and its Impact on Tourism – Thematic Research report produced by GlobalData Thematic Research.