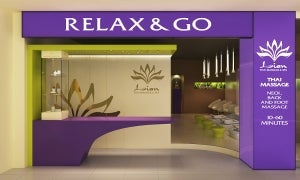 Germaine de Capuccini 'lands' at the International Airport Ferenc Liszt in Budapest together with RELAX & GO. Strategically situated in the airport terminal, it offers a variety of express treatments to relax the traveller, during a short pause during transits.
With this recent collaboration the professional skincare company Germaine de Capuccini continues its expansion in the international market and it consolidates, once more, its presence in Hungary, thanks to the work done by our distributor in the country throughout the years.
The new unit, with a vanguard design, offers to all clients the excellence and savoir faire of Germaine de Capuccini, with more than 45 years' experience in skincare.
Founded in 1964 by Carmen Vidal, the professional cosmetic Spanish brand can be found in more than 80 countries all over the world, as well as in prestigious hotel chains offering exclusively professional therapies and products.
The Bourbon Conmebol Convention Hotel is the first international headquarters of the Brazilian luxury hotel...