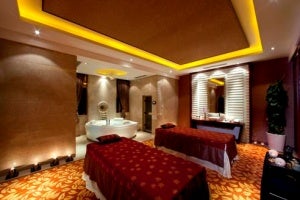 The spa therapies and protocols from Germaine de Capuccini, a globally preferred product partner of the Sheraton hotel chain's Shine Spas, arrive in the Shine Spas of the Sheraton Hotel Shenzhou Peninsula Resort and the Sheraton Hotel Hohhot Inner Mongolia, in China.
These luxurious and excellent resorts include in their service menu the exclusive spa treatments developed by Germaine de Capuccini. Our range of exquisite products combines the best of nature and the most incredible sensations in which the mind, the body and the spirit enjoy unforgettable pleasant experiences.
Shine Spa represents for Sheraton a global spa concept that is currently available in select hotels in China, the Maldives, Japan and now also at the Shenzhou Peninsula Resort Hotel and the Hohhot Inner Mongolia Hotel, which will be followed by new openings.
The Bourbon Conmebol Convention Hotel is the first international headquarters of the Brazilian luxury hotel...