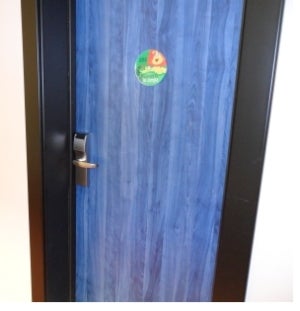 The Oasis Islantilla Hotel, a prestigious hotel and apartment complex on the south side of Spain, has chosen Onity's HT24 electronic locking system, which provides impeccable security, convenience and ease-of-operation for hotel staff, management and guests. Onity is one of the world's leading providers of electronic locking solutions.
"With the HT24 locks, hotel management is given a 360-degree view over the entire locking system," says Borja Ibarrondo, Onity managing director for Europe, Middle East and Africa. "The centralised key management system allows hotel staff to quickly change lock access if a keycard is lost, and the audit trail feature supplies the hotel with valuable intelligence in the event of an unexpected incident."
The hotel is owned by Oasis Hotels & Resorts, which shares procurement with Catalonia, a Spanish hotel chain with 51 establishments. To date, 40 of these locations have trusted Onity for their electronic locking needs. "We were looking for a reliable security system that would also improve key management, and based on the experience with Onity at Catalonia properties, we knew they were the right choice," said Marcos Alonso, director of Oasis Islantilla Hotel. "The professional service we received from the Onity team and the quick delivery of the locks to fit our renovation schedule has been invaluable for this project."
The Onity Europe, Middle East, and Africa (EMEA) manufacturing site in Spain has passed the...