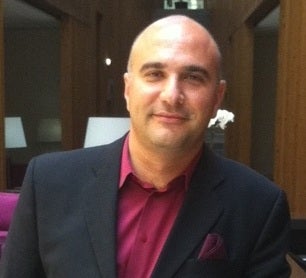 Inspira Santa Marta Hotel is considered an urban oasis in the centre of Lisbon and has found its perfect online distribution partner in eRevMax. The high-end 4-star property trusts RateTiger Suite for efficient rate management and improved online growth.
The hotel was experiencing difficulty in managing online channels manually and felt that they were leaving money on the table. They needed a solution that would help them to quickly deliver rate and frequent inventory updates on different websites. With RateTiger's Channel Manager and Shopper in place, the team is now able to accurately yield their rates daily across its 22 contracted OTAs, while helping to maintain a dynamic pricing structure based upon competitive rate benchmarking reports that it gets from the RateTiger Shopper tools. This business intelligence helps the Inspira team make informed pricing decisions for improved occupancy and revenue generation.
Being the only city centre hotel with a spa, Inspira caters to both the business and leisure travellers and hence has a comparatively wider booking window of five to seven weeks. This provides Inspira with an opportunity to play with their rates to cater for different market segments. The team currently generates approximately 45% of bookings from OTAs, 10% from flash sales, 20% from its hotel website and the remainder as direct business (walk-ins, corporates, group bookings, etc.).
Inspira Santa Marta Hotel General Manager, Nicolas Roucos, commented: "We chose RateTiger as our channel manager of choice as it is considered the best in class. The features and functionality it offers has helped us experience 15% year-on-year growth in online revenue. We have been able to yield better with improved price elasticity and frequent pricing and availability updates. The revenue manager now saves 25% of her time which allows her to focus on revenue generating opportunities including building more effective packages and plans."
"Further, the integrated reservation delivery feature from RateTiger ensures all our OTA bookings automatically get captured in our PMS leading to huge time savings for the reservation agent while reducing the scope for manual data entry errors. For us, RateTiger means distribution efficiency and two-way connectivity."
eRevMax vice-president sales Europe, John Seaton, said: "Inspira Santa Marta is a unique property – an urban retreat that inspires well-being. We are delighted to be working with their team and their success with RateTiger solutions further testifies the fact that our solutions are truly global. Our wide array of online channel connections enables our hotel partners to spread their inventory far and wide thereby matching supply with relevant demand."
Predicting upcoming trends, Roucos added: "The future is here already and we see it as mobile. We are already experiencing lead time to book windows shortening and for us, that will continue. With travellers having more alternatives, it is important for hotels to move one function step up with their mobile strategy. While location and interesting prices play an important part, getting the packaging correct for the mobile guest will hold the key – those who get it right will emerge as winners."
eRevMax continues to develop and advance its channel management and connectivity offerings for hoteliers. Through its RateTiger and Connect product platforms, the company provides solutions for the independent market as well as scaling up through the Tier One enterprise hotel groups.
Meet the eRevMax team at FITUR Stand 8B19B for a free demonstration and to participate in TigerTime.