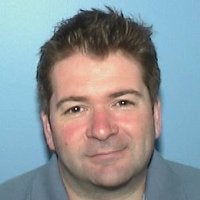 eRevMax today announced the appointment of Ricky Castoldi as vice-president of sales for the Americas region.
The leading channel management software and connectivity solution provider for the hotel industry has experienced a strong annual growth over the past two years and has been expanding its workforce and strengthening its product development, sales, account management and support teams.
Mr Castoldi will report to the chief operating officer, Greg Berman, to lead the next stage of the company's sales strategy and execution in the Americas.
Mr Castoldi's appointment reflects eRevMax's increasing focus to accelerate its growth in market share and customer base for its integrated channel management and rate intelligence solutions, including RateTiger and Connect.
"North America has always been a growth region for us, and in recent times we have seen significant demand acceleration from Latin America, especially from Brazil," Berman said.
"Ricky's consistent track record of customer acquisition and revenue generation will be key to drive our momentum in the Americas. His execution focus, customer acumen and strong leadership skills will help position eRevMax as a market leader at a time when demands for channel management and distribution gateway solutions have been increasing. I am confident that Ricky will continue to drive the next stage of hyper-growth at eRevMax."
As a highly-accomplished, result-orientated sales executive, Mr Castoldi will bring more than 18 years of travel sales, hospitality technology sales and sales management expertise to eRevMax.
Mr Castoldi will be based in Texas but will travel extensively to foster relationships with customers and channel partners across continents. He has previously held senior sales management positions with Lanyon, Dolphin Dynamics and Pegasus Solutions.