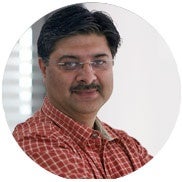 Goibibo, one of the largest online travel aggregators in India has completed its integration with eRevMax to offer superior two-way XML connectivity to its fast-growing portfolio of hotel partners. Accommodation providers will now be able to make real-time availability, rate and inventory (ARI) updates and receive bookings generated on these channels through eRevMax solutions directly into their property management system (PMS).
This will significantly improve the consumer experience as the data flow between the channel and the hotels is immediately reflected on the Goibibo.com hotels platform on a real-time basis.
Goibibo underwent a two-way XML interface certification with RateTiger and Connect SaaS services to join a growing list of certified distributors in eRevMax Channel Ecosystem. The integration will provide the channel a direct connection to the leading hotel PMS and central reservation system (CRS) and thereby enhance its product proposition to potential hotel clients. Goibibo will be able to gain access to broader products and more inventory, improve booking conversion and increase revenues as part of its growth plans across the Asia Pacific region.
Goibibo.com, a part of ibibo group, the largest online travel company in India, is among the top three most searched sites for making hotel reservations online. It is the fastest-growing online booking sites with more than 9,800 domestic properties and 150,000 worldwide. Online travel in India is growing by more than 30% year on year, with mid-scale properties driving 50% of hotel bookings.
Goibibo.com CEO Sanjay Bhasin said: "This integration is aligned with our commitment to deliver fastest and most trusted user experience. This will help our hotel partners to further reduce their time to update rates and availabilities while automating reservation delivery directly into their PMS. In addition, connecting with eRevMax Hotel Ecosystem will give us the opportunity to explore new supply partners for improving our global inventory supply."
eRevMax's Channel Eco-System facilitates quality certified connectivity and channel management services to support complex revenue generation strategies. Hotels using the RateTiger channel management product suite and Connect enterprise platform can update a range of rates and availabilities across numerous channels in one step, making them immediately available to customers.
eRevMax International COO Greg Berman said: "India is our growth region with top brands like The Leela, The Oberoi, Accor and Mahindra Hotels using RateTiger and Connect for managing online distribution. Our integration with Goibibo will improve our portfolio by offering a diverse range of distributors through the eRevMax Channel Ecosystem. We aim to continue building our advanced channel connections to help the industry match supply with relevant demand in a timely manner."
The new functionality is available now to all existing eRevMax hotel customers looking to leverage distribution through Goibibo.com. eRevMax is developing its connectivity solutions to offer sophisticated real-time revenue management functionality to the hospitality industry. This includes solutions for the independent market, the mid-market and scaling up through the large, global hotel groups.
---
Photo: Goibibo.com CEO Sanjay Bhasin. Image: courtesy of eRevMax.