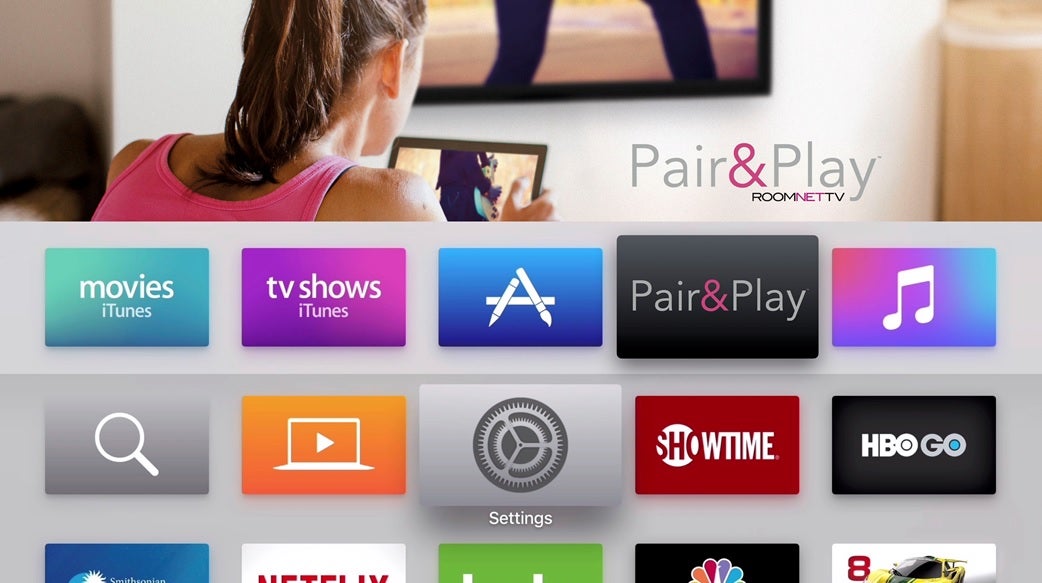 With a growing number of hotels wanting to offer guests central authentication to their Wi-Fi networks or remove cumbersome portal pages, RoomNetTV has reacted with its launch of Pair & Play.
Purveyors of Personal Area Networks (PAN) for hotels, RoomNetTV already provides seamless connectivity for guests wanting to stream their content or mirror their device to the hotel TV, using Apple TV. This has historically been managed through these captive portal pages, in order to authenticate guests to their private room network.
Pair & Play by RoomNetTV allows guests connect to their PAN simply using the Pair & Play application on the Apple TV 4. The application will connect to virtually any hotel HSIA network, but has been designed and tested with Ruckus WiFi technology to ensure the very best guest experience.
To see Pair & Play in action, please visit Stand 68 at HiTec in Amsterdam, at the RAI on 29-30 March.
To find out more, fill out the form on this page to send an enquiry.