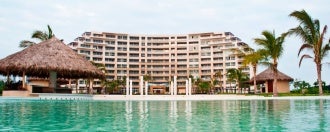 LaTour Hotels and Resorts, one of the leading hotel management companies in US, has partnered with eRevMax for its online distribution solutions. Multiple properties of the California-based group are using RateTiger Channelmanager for managing availability, rates and inventory (ARI) across online sales channels.
LaTour Hotels and Resorts delivers highly personalised vacation experiences at four-star golf, ski, urban and oceanfront properties in the US, Mexico and Venezuela. With RateTiger, these hotel properties can now sell rooms from an allocated inventory pool across multiple channels from a single platform thus automating online distribution efforts and saving time.
LaTour Hotels and Resorts director of sales and marketing Lauren Doran said: "We wanted to be more proactive and promote our rates and inventory on various channels to boost occupancy.
"eRevMax is recognised for its product quality and superior service, the implementation of RateTiger has resulted in faster and extensive rate and inventory management allowing us instant control over our distribution processes and online sales."
eRevMax VP sales Americas Ricky Castoldi said: "We are glad to have LaTour Hotels and Resorts as an esteemed client.
"The LaTour team is well-positioned to leverage the various features and functionalities within RateTiger. They can diversify their product offerings by creating new products and packages to cater to the needs of a wider audience, which will have a positive impact on their bookings and revenue."
RateTiger by eRevMax is a fully integrated channel management and connectivity solution that helps automate the connection between hotel inventory systems and distribution channels, regardless of the business model, connectivity type or geography.
---
Image: LaTour Hotels and Resorts' Delcanto resort in Mexico. Photo: courtesy of eRevMax.