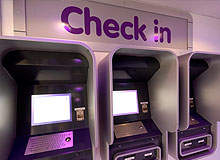 The digital revolution has swept through industries across the globe as companies begin to grasp the potential benefits of automation and connectivity, both in terms of streamlining operations and reducing costs. Internet-related communication is fast becoming the consumer's favoured way of accessing goods and services, and the sight of factories without robotic production lines is becoming rarer with each passing year.
Robotic helpers in hotels around the world may be a few years off yet, but forward-thinking hospitality companies are looking at new ways of leveraging cutting-edge technology to make life easier for customers and staff. From customer-facing roles such as valet parking management and guest check-in to back of house operations like online reservations and revenue monitoring, sophisticated hardware and software can save man-hours by automating the most tiresome tasks.
Streamlining with hotel management systems
One of the most fundamental and ubiquitous methods for a hotel to incorporate technology into its day-to-day operations is with the adoption of a property management system (PMS). These software packages provide hotels with the tools to quickly process core functions, allowing staff to dedicate themselves more fully to customer service. These programs are essentially intelligent organisers, and can be customised to fulfil a host of applications.
Typical functions include reservation and room management, customer information, setting room rates according to revenue analysis, accounts receivable and compiling reports. In this way, a truly comprehensive management system can be simultaneously performing such disparate tasks as setting room rates for future bookings and arranging a guest's wake-up call.
"Software packages provide hotels with the tools to quickly process core functions."
Since January 2008, US hotel chain Omni Hotels & Resorts has been in the process of upgrading the electronic systems at its 43 locations to the Opera PMS, developed by Micros Systems. Omni wanted the upgrade to be able to better manage revenues, track customer profiles and increase operational efficiency across the board.
Among other functions, the Opera system supplied to Omni contained programs to automate reservations and best available rates (BAR) and make them interact with the hotel chain's existing yield management system, as well as track customer information for the hotel's Select Guest loyalty scheme.
Lesli Reynolds, Omni's vice president of revenue and distribution, quickly noticed the impact of the new technology. "In the few months that Omni has been operating within the Micros system," she said, "the revenue results have been very strong. The flexibility that BAR pricing provides has been instrumental to our success during these challenging times. The revenue management opportunities seem almost unlimited."
Opera's developer Micros received a further boost this year when it was announced on November 15 that its MyStayManager mobile application had won the Editor's Choice Award at the International Hotel, Motel and Restaurant Show. The application allows customers real-time access to Opera database to instantly manage details of their current and future hotel stays.
Automating hotel services
As demand for management software grows, manufacturers are also developing systems specifically designed for particular aspects of hotel operation. US-based software supplier Service Tracking Systems (STS) has developed two systems for specific hotel applications. The first is BellDeskPro, a software package that automatically queues hotel porters into an unbiased order for taking customers' luggage up to their rooms to avoid confusion or frustration from staff members who feel that they have been deprived of tips by overzealous colleagues. The system also accounts for the whereabouts of all porters, intelligently groups tasks together based on number of bags and delivery floor, and can issue alerts if performance slips below predefined criteria.
"As Yotel prioritises speed and efficiency through technology, all of its locations are serviced by automatic check-in kiosks."
STS also offers the Computerized Valet Parking System (CVPS) to streamline the valet parking process. As well as organising valet parking to speed up vehicle retrieval, the system includes video monitoring of vehicles to ensure any vehicle damage is correctly identified, licence plate recognition and request kiosks that allow customers to electronically request their car to be brought up from the car park by simply scanning their valet ticket. In May 2010, STS even developed an iPhone app to be used by valet operators in conjunction with CVPS as a mobile platform for tracking, photographing and requesting valet vehicles.
One of the latest adopters of CVPS is the Boston Marriott Copley Place, where the system went online on September 28. Staff of the hotel's valet operator Towne Park have been impressed, including systems consultant Tom Gleeson. "The CVPS system has allowed us to effectively manage the valet operations at the Boston Marriott Copley Place and focus more on revenue control and customer service," he said.
Modern hotel check-in systems
After long journeys by plane or train, the last thing that modern customers want to do is stand in a long queue before going through a tortuous manual process of checking in to or out of their hotel. Automating the tedious elements of the check-in process has therefore become a key focus for hospitality systems providers.
Yotel, the growing short-stay hotel chain founded by Yo! Sushi entrepreneur Simon Woodroffe, is possibly the clearest expression of the ultra-modern hotel experience. Inspired jointly by Japanese capsule hotels and first-class flight cabins, Yotel currently operates three branches at major international airports in London and Amsterdam. Customers book "cabins" for four hour blocks to rest in high-tech, minimalist comfort while waiting for transfer flights.
As the chain prioritises speed and efficiency through technology, all of Yotel's locations are serviced by automatic check-in kiosks. Pre-booked guests can confirm bookings and receive their cabin keys and Wi-Fi access codes direct from the kiosk. The system also logs credit card details to streamline the process of ordering food, drinks and in-cabin entertainment with the minimum of fuss.
Yotel has announced that it is opening its first branch not attached to an airport, in Times Square, New York. Touted as the largest hotel opening of 2011, the 669-cabin hotel will be bringing its innovative ethos to a larger leisure audience for the first time. It will be interesting to see if this post-modern vision of hospitality will resonate with guests who expect more than just a comfy pillow before catching a connecting flight.
Wireless wonders
Yotel might be pushing the boundaries of the automated hotel experience, but one partnership is looking to overhaul hotel check-in ever more radically. At the beginning of November this year, self check-in specialist Ariane Systems announced the completion of a technology partnership with Chicago-based mobile access management company OpenWays to pioneer one of the first truly automated check-in processes.
"An encrypted sound file can be played from a phone in order to unlock the correct door."
The technology combines Ariane's check-in knowledge and OpenWays' mobile technology expertise to allow customers to complete the check-in process and gain access to their assigned rooms using only a mobile phone.
Guests can check-in online using a phone (or any internet-enabled device), and the system will send an immediate confirmation along with a text or e-mail that accesses a custom sound file.
This encrypted sound file can be played from a phone in order to unlock the correct door when held in close proximity. As well as the obvious convenience for the guest, hotels could also benefit through more efficient use of staff time and the environmental advantages of cutting plastic and paper out of the check-in concept entirely.
Ariane's CEO Laurent Cardot stressed the importance of hotels keeping up with the technological know-how of consumers. "With more than 5 billion people worldwide currently using a cell phone, e-mail and SMS texting are the key to the heart of business travellers and Gen Y populations," he said. "This solution leverages their mastery of those technologies to make their hotel guest experience better and more efficient. It is truly the wave of the future, and we hope it will catapult the hotel industry into a whole new way of interaction with their guests."
Cardot's comments could appropriately be applied to this entire new wave of communication technologies being employed in the hospitality industry. As Cardot said, a new era of online interactivity will begin to define the hotel experience in the coming years. The trick for hoteliers will be to synchronise their technologies with the familiarities of their guests. Too conservative, and customers will be unimpressed; too advanced, and hotels run the risk of overcomplicating a process they are trying to simplify. Technology holds the key to maximising the convenience of both customers and businesses; it is simply a matter of harnessing it in the right way.