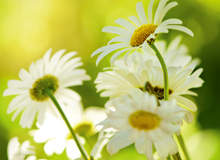 Published in August, the Lodging Econometrics (LE) report on new hotel openings in Europe, the Middle East and Africa between now and 2011 issued a clear indication of the manner in which financial events are affecting the EMEA development pipeline.
While LE revised its forecasts downwards for 2009 and 2010 by 10,328 rooms this year and 7,340 next, new openings will remain relatively high through to 2011. In Europe, new openings peaked at 312 last year.
LE expects just 147 properties to open their doors in two years' time. In the Middle East and Africa, where 53% and 55% of pipeline projects respectively are already under construction, openings will peak in the next 24 months.
The survey also found that 87 of the region's 135 projects cancelled thus far have been in Europe.
While it may seem counterintuitive that activity remains relatively high despite the financial climate, those that are already locked into the construction stage have little room for manoeuvre.
"There is no United States of Europe. Contracts must be more streamlined so that everybody understands the basics of the relationship. Keep it simple."
"Of course there is a crisis," concedes Puneet Chhatwal, Rezidor's senior vice-president and chief development officer, "but that has far more impact on projects that have not commenced construction or are over budget and are having difficulty securing a loan to finish. Projects underway and nearing completion are less affected."
While hotel groups press on with projects undertaken in sunnier financial climes, the next challenge on the horizon is how to adapt, maintain and finance growth in such a difficult environment. Do genuine opportunities still exist and, if so, how different do they look from what was available previously?
"It depends on the geography," believes Chhatwal, "but we have seen new franchising and conversion prospects arise. 'Converting the Competition' is a strategy we've been operating under and it's something we believe in strongly. About 40% of our contracts signed in the past 18 months have been conversions."
He is not alone. Bart Carnahan, senior vice-president of acquisitions and development EMEA at Starwood, which plans to open 50 new properties in the region by 2012, also believes that growth through conversion is a great possibility in Europe, particularly when one can leverage the key strengths of being a global player. He cites an unlikely pick from the group's roster of brands to illustrate his point.
"We're really looking to the conversion brands. There is little opportunity for new construction in Europe, but owners of existing properties are now studying their options extremely closely and weighing up what different groups can bring. The Luxury Collection, for example, is a great proposition for conversion. Owners get a great deal of flexibility – a fundamental principle of the brand is that each property has its own identity, so we will not come in and demand a whole series of changes – but they're also plugged into the Starwood Preferred Guest (SPG) system and everything else that comes with joining a global group. It's a low-risk decision and that chimes very well with the current mood of the market."
"Ensuring that we can move quickly puts us in a great position."
With new property availability at a low but risk aversion particularly high, this raises an interesting question about whether the economic crisis has shifted the balance of power in favour of operators or owners. "I would never call it 'the balance of power'," chuckles IHG's vice-president for development in Europe Andrew Gill.
"The fundamentals of that relationship remain the same: if it doesn't work for both sides then it's no good for either party. Contracts need to be realistic and the basics need to be in place from day one of a deal being struck. It should never be a question of one side squeezing the other. Being a global leading hotel group does work in our favour when owners are looking at new opportunities, however, because we have a proven track record and can leverage resources and experience. We are seen as a safer option."
Gill agrees about the potential for new conversions, but it is a new brand in IHG's European armoury that he believes can go beyond merely stepping into rival operators' shoes. Indigo, a boutique operation that opened its first European property back in January, may not have been devised with the current market conditions in mind, but it appears to fit them perfectly.
"You look at it from an operational or investment perspective and the brand is extremely flexible," claims Gill. "There is no minimum room size or minimum room count, there is not a great deal of branding or renovation work needed in order to make it operational. Look at all this city centre office space currently going empty in prime locations within key destination cities. If you have a brand that can tap into that, it is possible to grow very quickly, despite market conditions."
But is this really the time to launch a new brand in the region? Indigo in London, Paddington may have been the 22nd of the group's properties, but it was the first outside North America. Rezidor and Starwood are also in a similar position, with the former launching Missoni Hotels earlier this summer and the latter's W brand making its European debut in Istanbul in 2008, followed by the impending opening of a Barcelona property this autumn and projects in the pipeline for Paris, London and St Petersburg.
"It's all about making people very aware of what you can offer and positioning the brands correctly."
"It's very difficult to launch an entirely new brand in the current market," Carnahan acknowledges, "but brand strength is everything and I believe W already has that – it is not arriving as something completely alien. Clearly that awareness needs to be built upon, but it offers a very strong foundation."
Housed in Ricardo Bofill's avant-garde, sail-like skyscraper, the 473-room W Barcelona is an exception to the rule in Western Europe when it comes to the new build-conversion balance.
The recent announcement of a Russian debut for the Luxury Collection, Moscow's Hotel National, is indicative of the momentum in Central and Eastern Europe driving Starwood's EMEA pipeline, which accounts for nearly half of all projects. However it also goes against the status quo – although for quite different reasons.
"The Middle East has potential for conversions, Europe certainly, but in Russia CIS and Africa they are extremely limited," believes Chhatwal. "Some conversions of historic hotels might be possible, like the recently signed Radisson Royal in Moscow, but if you want to go in with a mid-market or budget brand there are limited existing opportunities."
With more than 11,000 rooms in operation and under development, Rezidor is the leading international operator in the region. Africa is the next frontier and the incursion is being financed by a joint venture with Scandinavian government funds, each party owning a 20% stake in the €35m Afrinord Hotel Investments.
"The fundamentals of the owner-operator relationship remain the same: if it doesn't work for both sides then it's no good for either party."
"In a €2.5m project our share would be €500,000," Chhatwal explains. "We believe that once these hotels open, our one-year management fee would be higher than that amount and we'd get a market competitive return on our loan. There is an imbalance of supply and demand in the region and this downturn will not be around forever. I'm confident in the long-term potential of Africa."
Being asset light in the current climate and focusing on management contracts is a route all three operators went down some time ago. Starwood now owns just 15 properties in Europe, with the plan to shed the remainder of that portfolio over time.
Only 20% of Starwood hotels are owned, leased, or part of a joint venture; the other 80% are managed or franchised.
"We are under no pressure to sell and will only strike a deal if that deal is right," says Carnahan. "With the market the way it is, there is no reason for us to take a big loss. We would be better off waiting for things to improve so as to get the best possible price. In the current climate our strategy lessens our exposure. However, we will continue to own property in certain strategic markets as it is sensible to have a mixed ownership portfolio and the opportunity to release capital if required. Owners under franchise and management agreements commit to us that they will continue to invest in the property in order that it continues to reflect the brand's standards of service delivery and guest experience."
If only everyone had the luxury of being able to bide their time. Rezidor is famously built upon an asset-light business model, but Chhatwal reveals that, with the growth in opportunities around acquiring stakes in distressed and reduced real estate, the focus is now upon being "asset right".
"If a project that was sold two years ago for €75m is available today at €35m and you know a party that's willing to invest, perhaps it makes sense to contribute 5-10% of the equity and exit a few years down the line," he reveals. "If there has ever been a time to look at such scenarios then it's now. It's just a question of whether you have the cash available to proceed."
Having the right partners for such a strategy harks back once again to the importance of maintaining and growing relationships through these difficult times. "It must be a partnership," Gill explains. "Owners might have multiple properties and once you have built up that platform of trust, further opportunities arise. One must always be proactive about managing existing relationships as well as looking for new areas of growth."
"Brand strength is everything and I believe W already has that – it is not arriving as something completely alien."
Carnahan agrees and also believes that keeping an ear close to the ground is among the best means of stealing a march on competitors when new opportunities arise. "Whether it's Dubai, Moscow or Madrid, you need people in those locations with a real feel and knowledge of their location," he explains.
"Ensuring that we maintain local ties and can move quickly puts us in a great position."
As owners look for the increased security that an internationally branded operation brings, having open lines of communication is certainly vital. Do this successfully and it is not difficult to see why many believe there is still potential for growth.
"It's too easy to fall into the trap of focusing only on the doom and gloom," Gill believes. "I look at Germany, for example, where only 24% of hotels are branded – the proportion in the US stands at around 67% – and there's no reason we can't dramatically increase our presence there. It's all about making people very aware of what you can offer and positioning the brands correctly. Opportunities for growth still exist, even in the established markets."
Chhatwal cites five key provisions for making your brand "a preferred choice" among owners: distribution channels and size, innovation and design, a common sense approach to drawing up contracts and cultivating partnerships, a focus on maintaining and strengthening those relationships, and a product with its own niche within a particular market segment.
"There is no United States of Europe and countries differ dramatically throughout the region," he explains. "In the US franchising is extremely structured and laws protect the franchisee: you have to be very clear about every cost, where it comes from and where it goes. A franchisee here does not want a list of 30 different line items to follow. Operators need to appreciate that and contracts must be more streamlined so that everybody understands the basics of the relationship. Keep it simple."
In a market that has never looked less straightforward, there is something heartening about hearing the fundamentals articulated in such clear terms. Whether that translates to maintained growth over the years ahead, only time will tell.