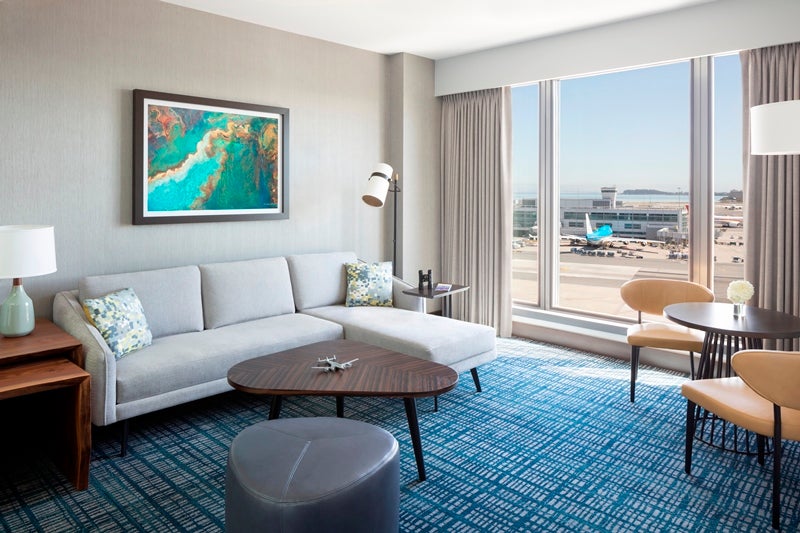 Hyatt Hotels has opened two hotels this week – one at San Francisco in the US and the other at Dublin in Ireland.
Called as Grand Hyatt, the $237m luxury hotel at San Francisco International Airport (SFO) is located on 4.2-acres of land and offers 351 rooms including 22 suites, 14,435ft2 of meeting and event space, two culinary concepts, besides an art collection curated exclusively for the hotel by the San Francisco Arts Commission.
Hyatt Hotels opened a 234-room Hyatt Centric The Liberties Dublin, Ireland.
To be managed by Hodson Bay Group, the first Hyatt branded hotel in Ireland is located in The Liberties, one of Dublin's most historic areas dating back to the 10th century.
It is within 10 minutes away from several attractions, including the Irish Museum of Modern Art, St Patrick's Cathedral, the Dublin Liberties Distillery and the Guinness Storehouse.
The hotel offers 234 contemporary guestrooms include nine suites, a fitness centre, 4,000ft2 of meeting and events space and two restaurants.
Meanwhile, Hyatt Hotels has announced that its affiliate signed a franchise agreement with Aldau Development group for a new hotel in Cairo, Egypt.
Hyatt Regency Cairo West will join the Hyatt Regency Sharm El Sheikh in Egypt  when it opens in the fourth quarter of 2020.
Hyatt Middle East and North Africa regional vice president of development Ludwig Bouldoukian said: "We're thrilled to announce the return of the Hyatt brand to Cairo and are focused on the increased tourism figures and continued development in and around the capital city."
The hotel will feature 242 modern guestrooms and suites, with floor-to-ceiling windows to provide views of the Pyramids of Giza and the pool and gardens.
It will also feature six meeting rooms; a 4,628ft2 of Grand Ballroom to accommodate nearly 500 guests.
Last month, Hyatt Hotels opened a 246-room Hyatt Regency Zhuzhou hotel in Hunan province of central China.